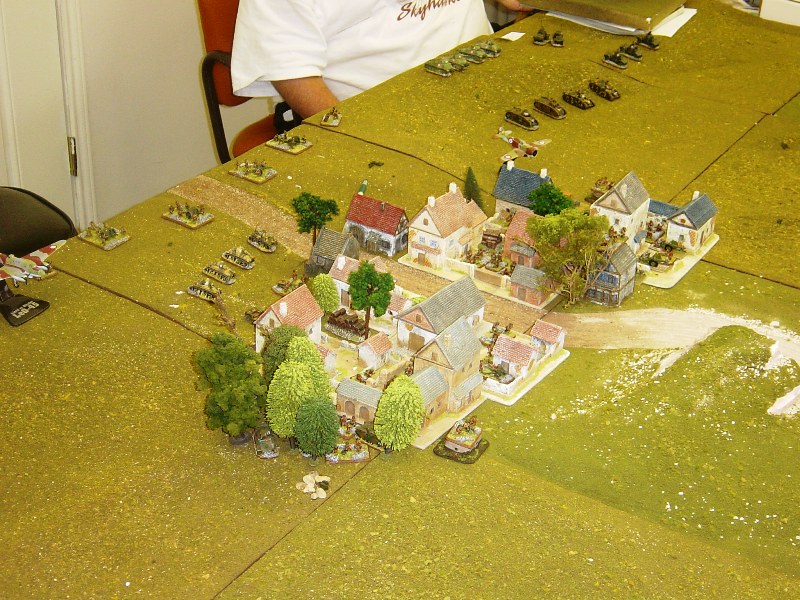 I am in command of the French company defending the town of Lens.
My AT guns and infantry are spread throughout the town, and all three
objectives are contained there as well. I've got tanks in the woods on
the right flank and H-35s in reserve. A battery of 75s sits on the
heights above the town. Steve's armor arrives to attack!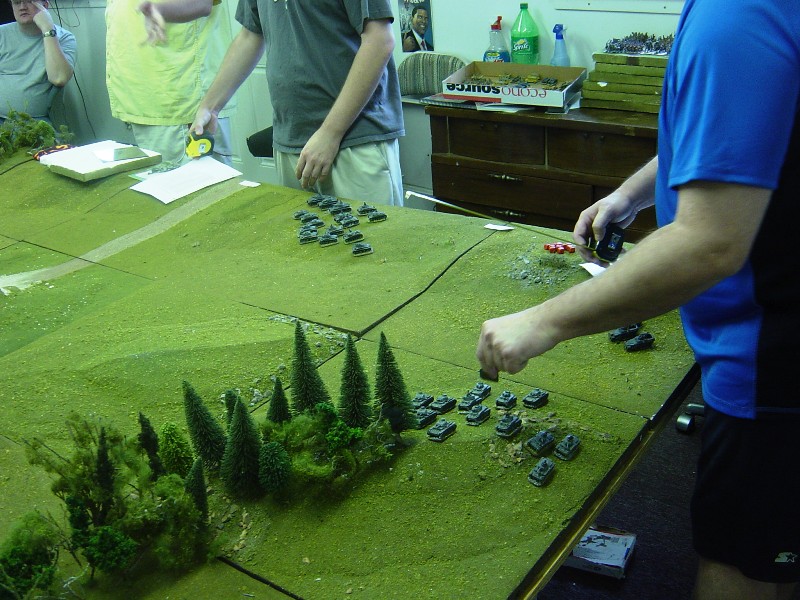 Two German companies begin the attack, with Mark moving around the flank
using the woods as cover.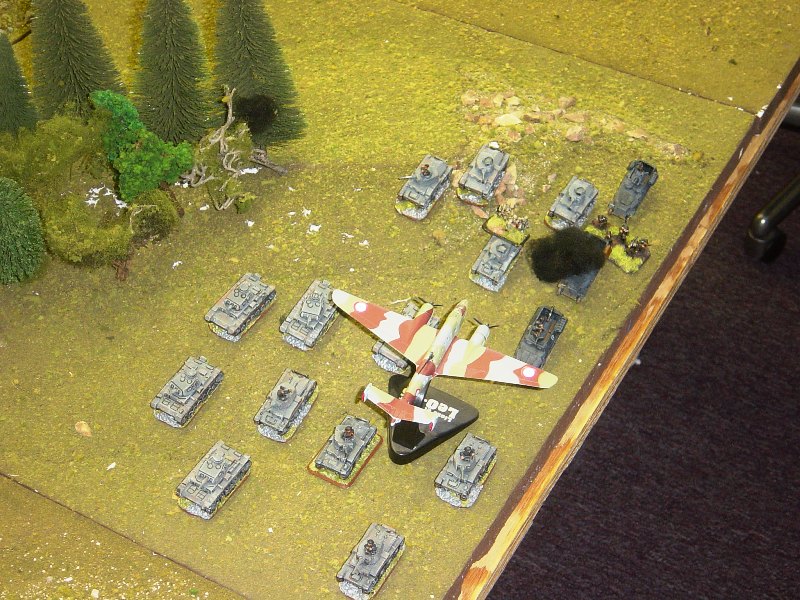 The French airforce shows up and bombs Mark's company.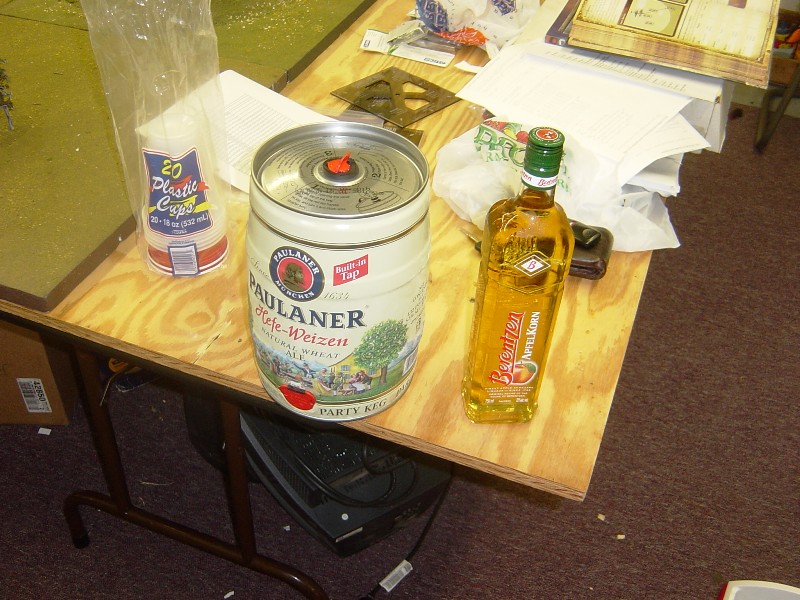 The German players are well-supplied. I guess they just need the town
of Lens for the food and women.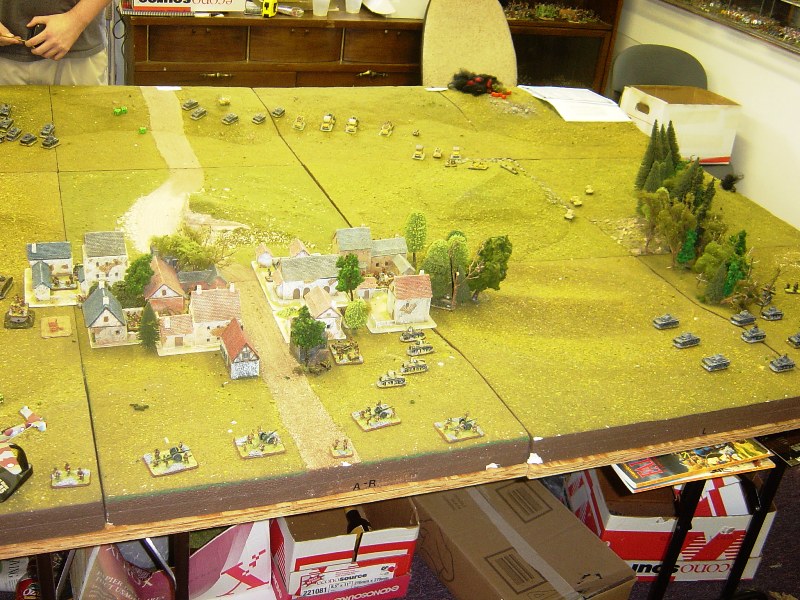 More Germans arrive as Mark attacks the town.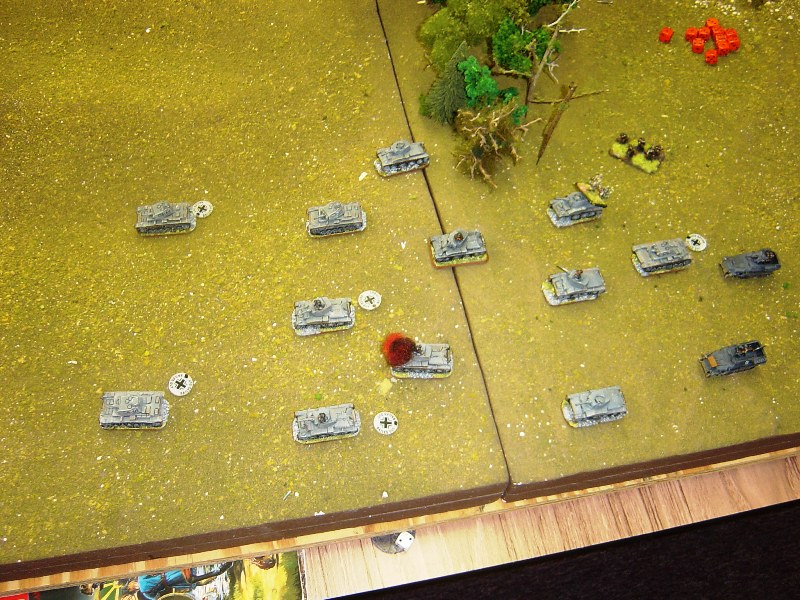 Artillery fire bails quite a few of Mark's tanks.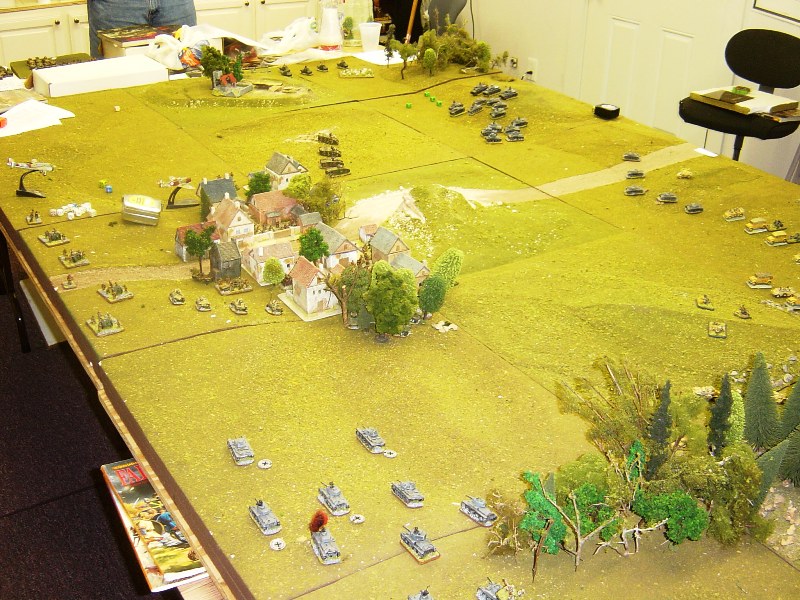 Overview of the battle. Steve's Char-Bs attack David's panzers
and the artillery turn to put direct fire on Mark's attack.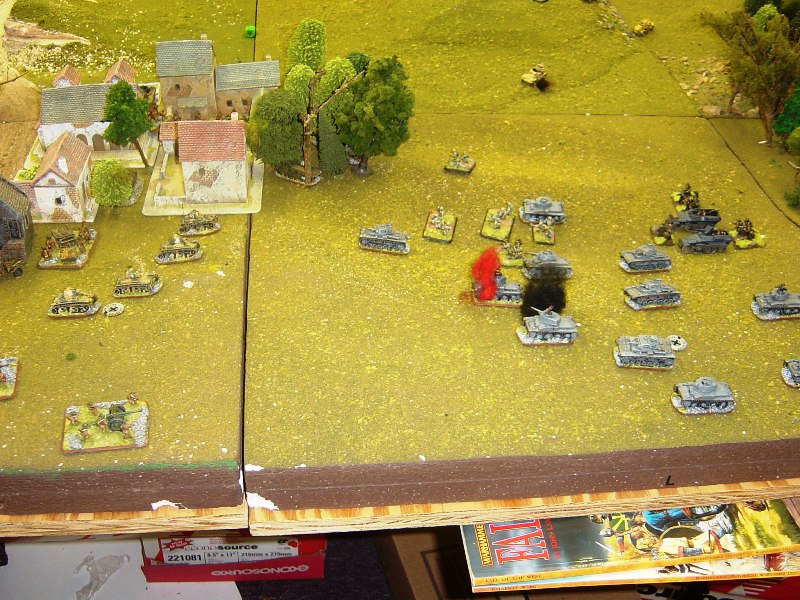 Tanks start burning as the German Pioneers prepare to assault.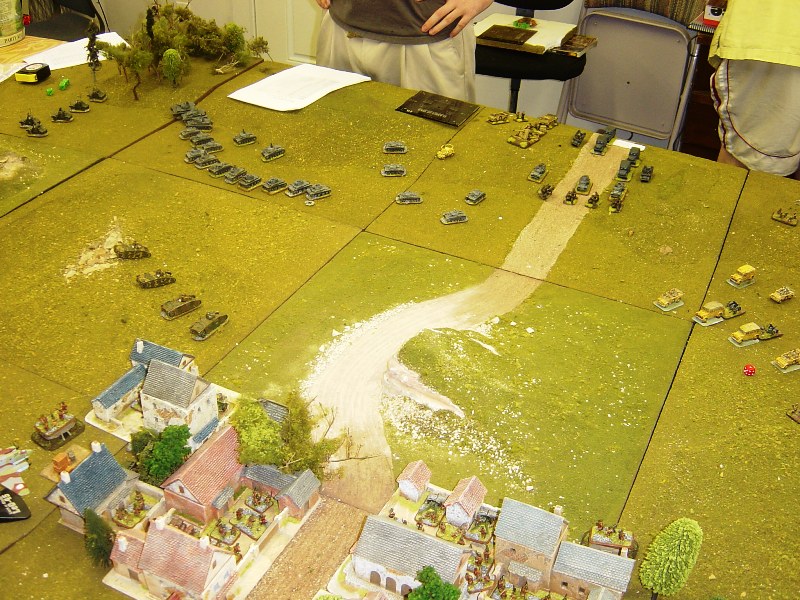 Those are French AFVs flanking the Germans on the far left!
The panzers are unable to damage the Char-Bs, but an 88 has just arrived...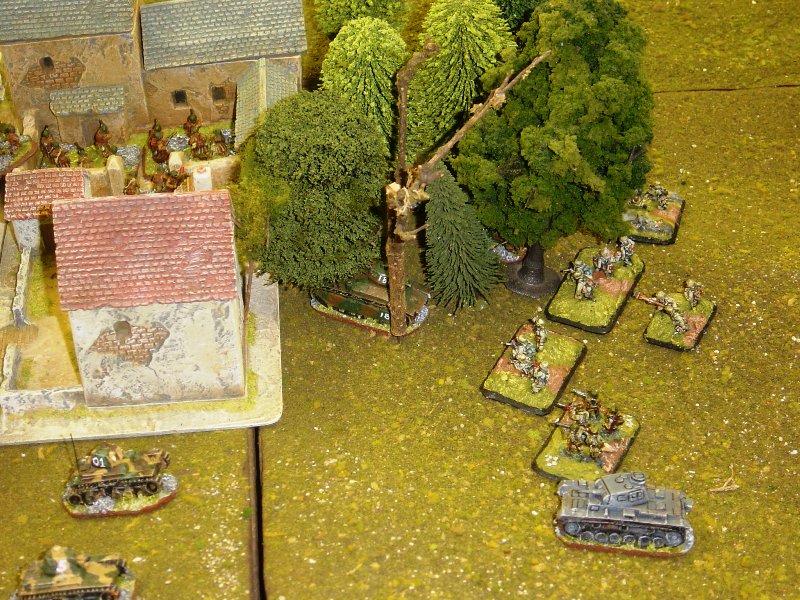 Mark's pioneers close with the tanks, and get machine-gunned in the face!




One platoon of tanks assaults the artillery...and dies in front of the guns.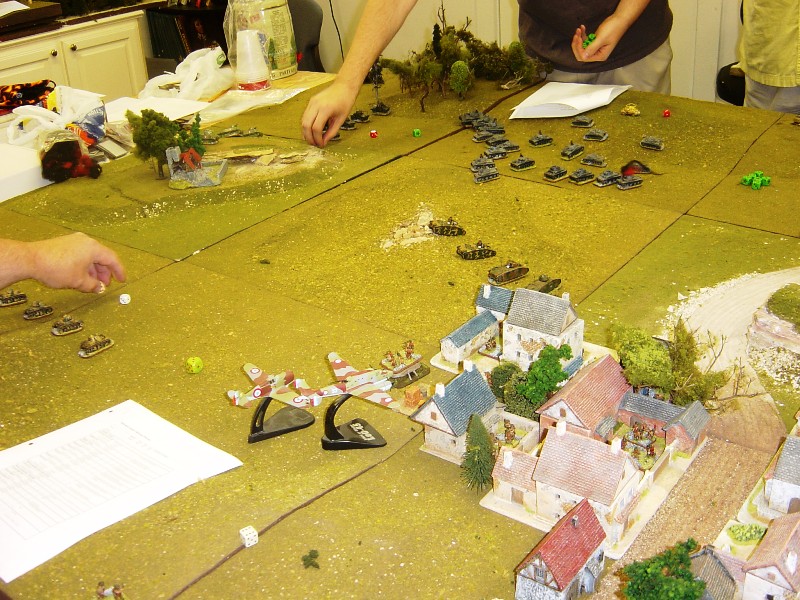 DeGaulle vs. Rommel, the battle escalates.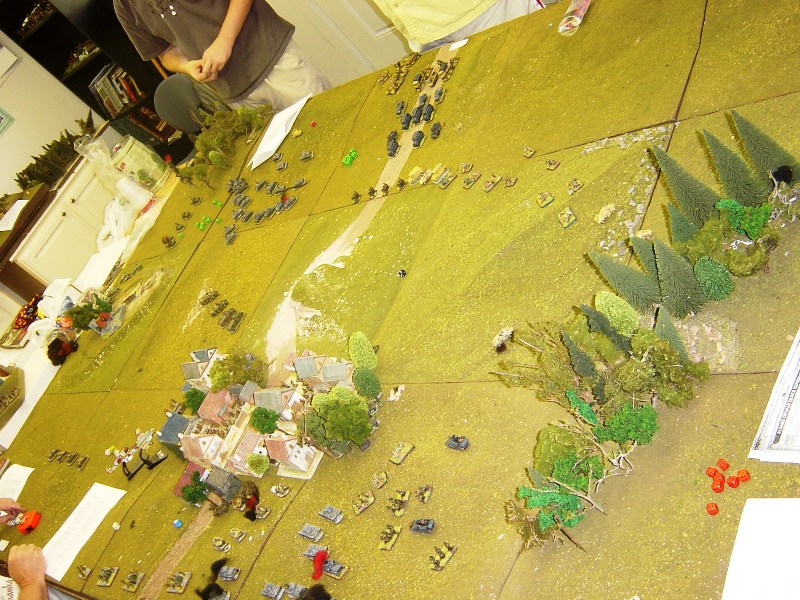 Whoa! I shouldn't take photos like this.....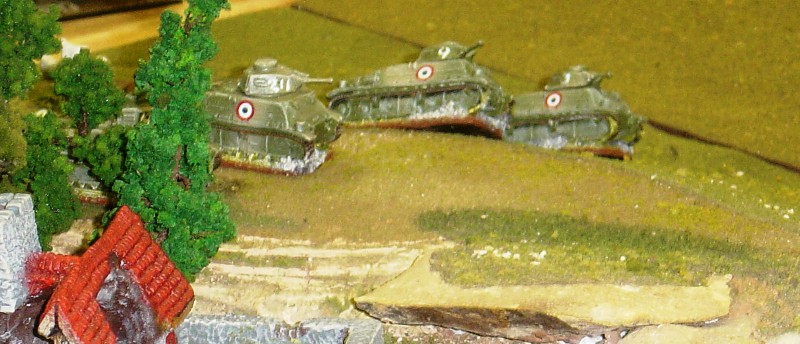 French Somua's attacking.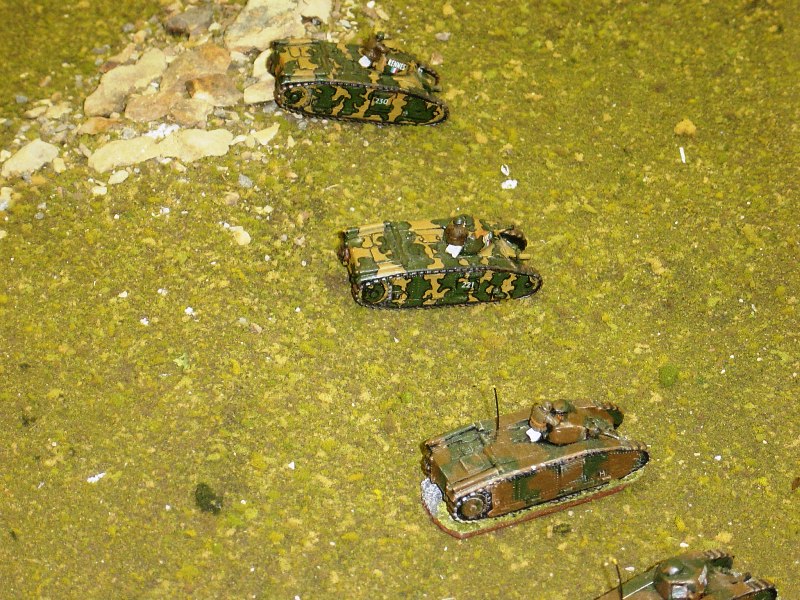 Char-Bs.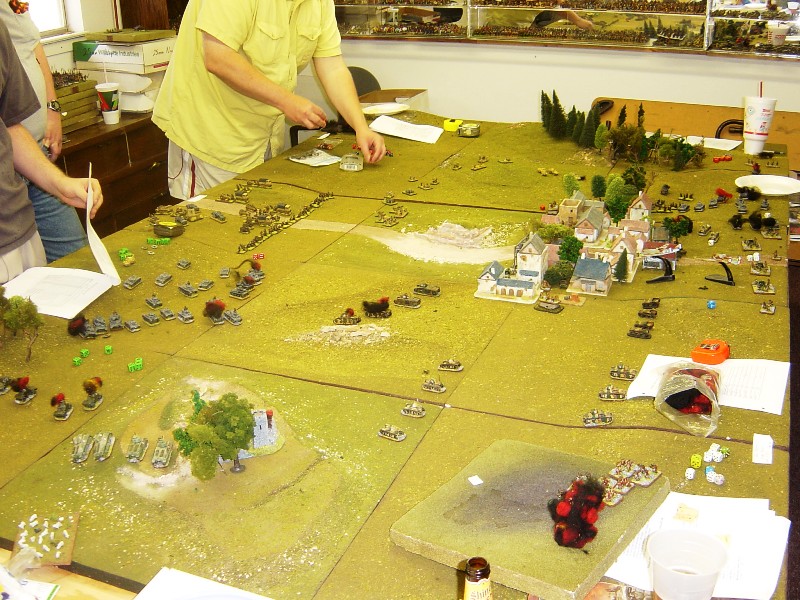 There's a lot of fighting going on! The Germans have an infantry company
attacking up the center.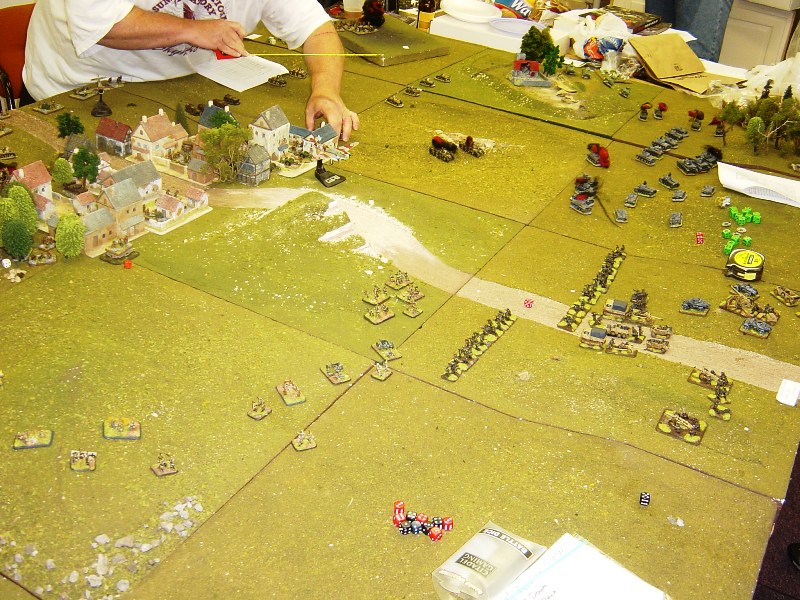 The 88 destroys two of the Char-Bs, so Steve hides the others beside the town.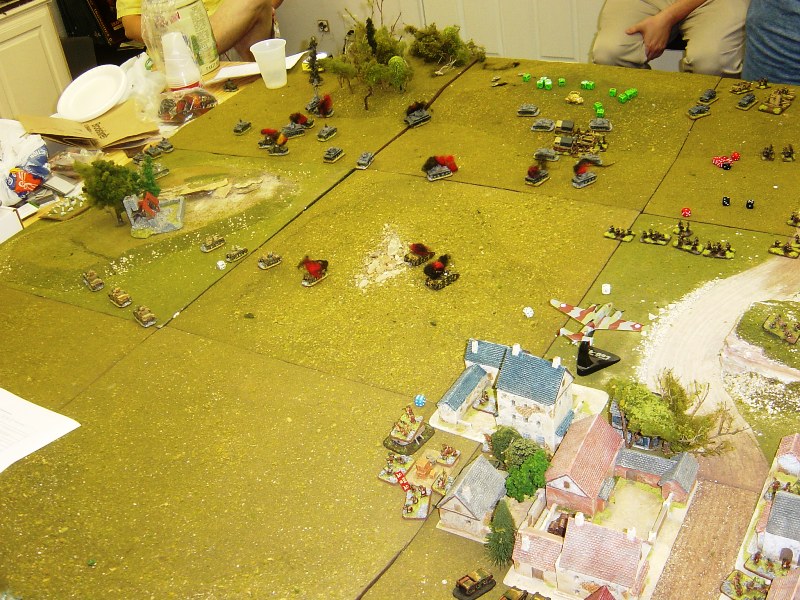 DeGaulle and Rommel are really mixing it up, the French airforce has been very active
and the German infantry kill the gun teams on the edge of town, preparing for an assault.




They just keep trying to outflank each other.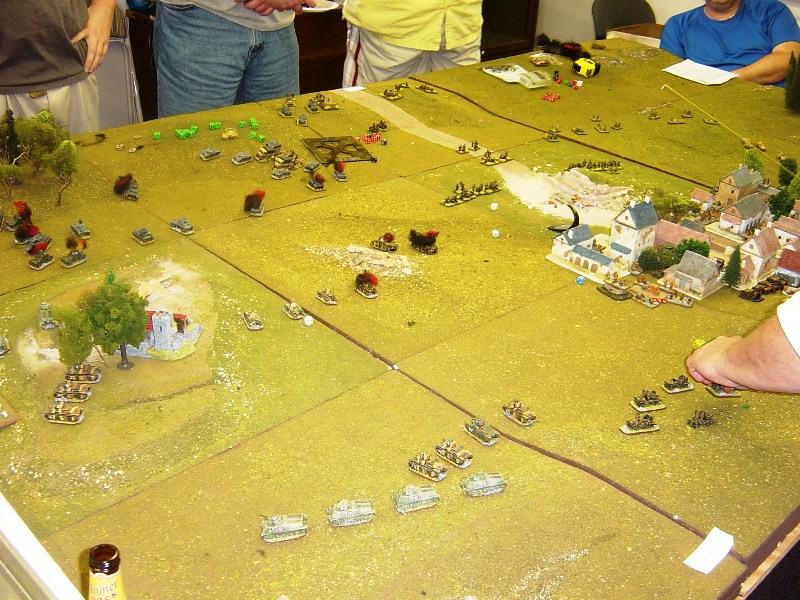 More French reinforcements!.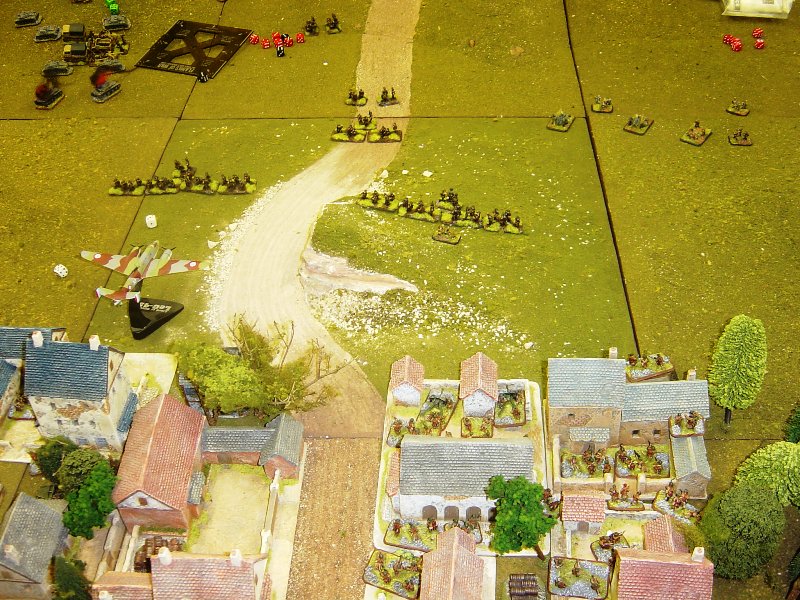 German infantry lined up for assault, supported by light artillery fire.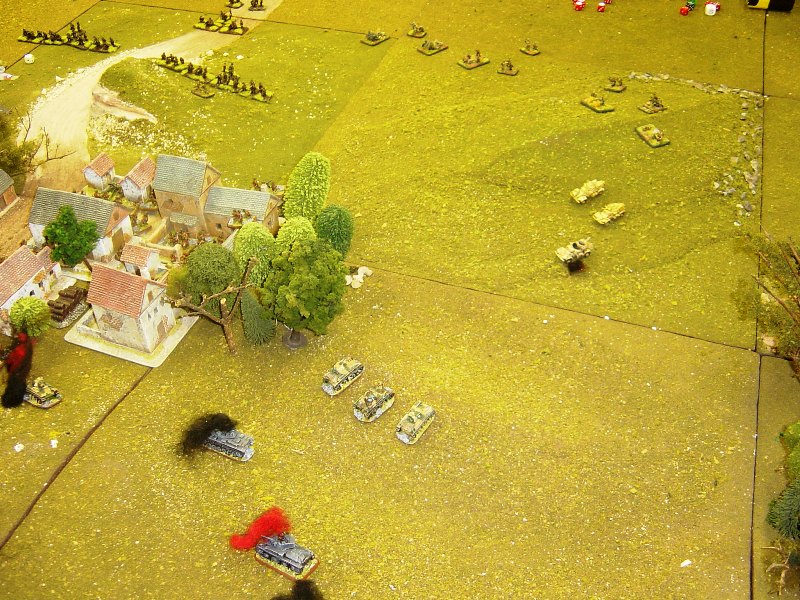 Mark's company has retreated and the H-35s move up.
This flank is secure.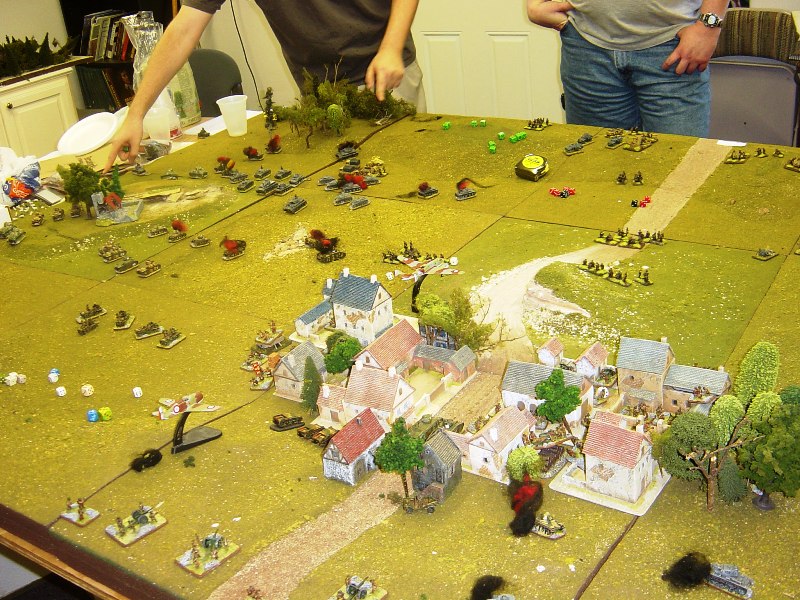 The battle will be decided by the huge tank battle and infantry assault.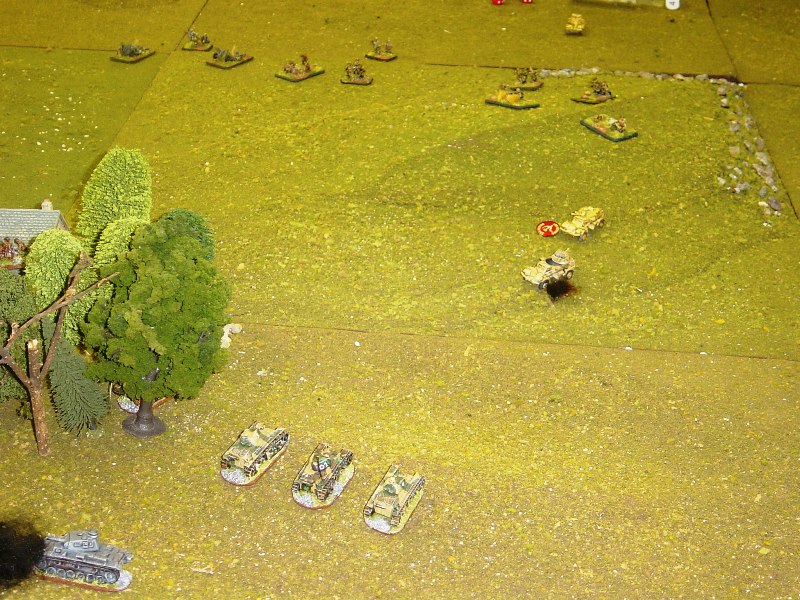 The H-35s drive off the German scouts.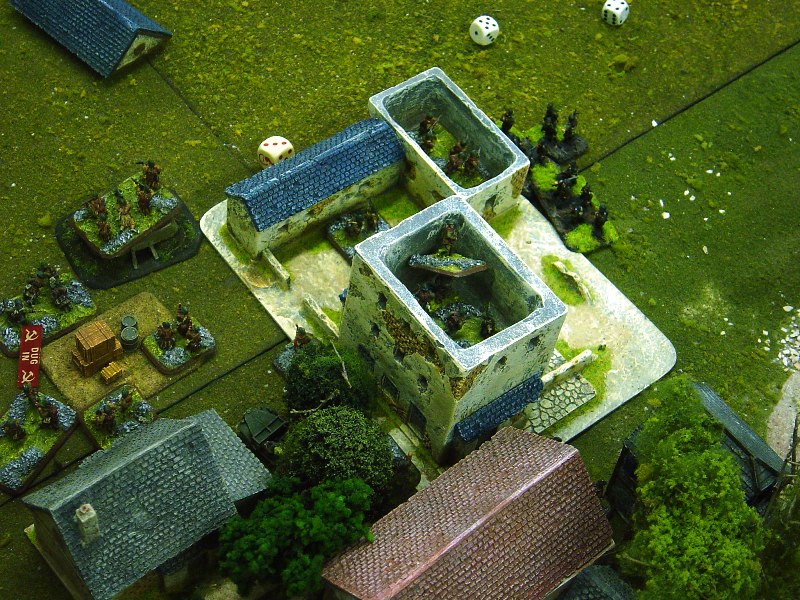 German infantry assault the town.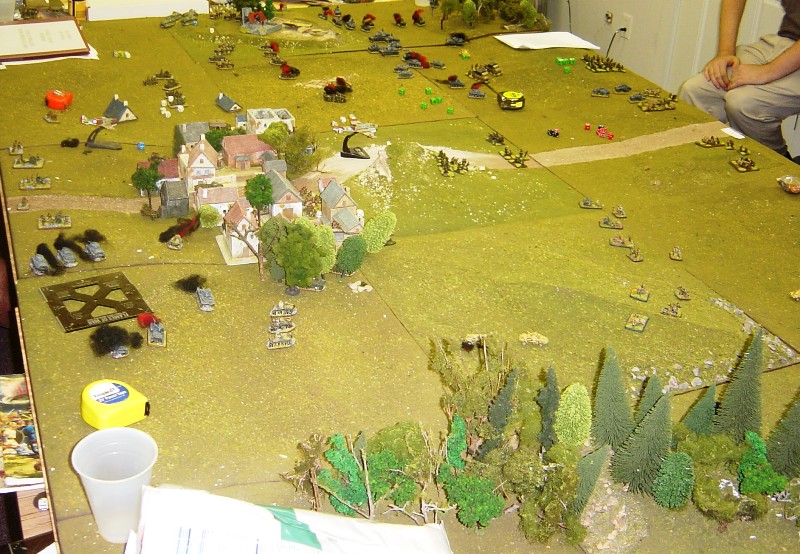 Two separate German companies have attacked the town and been driven off.
The tank fight has been brutal, but there are not enough Germans left.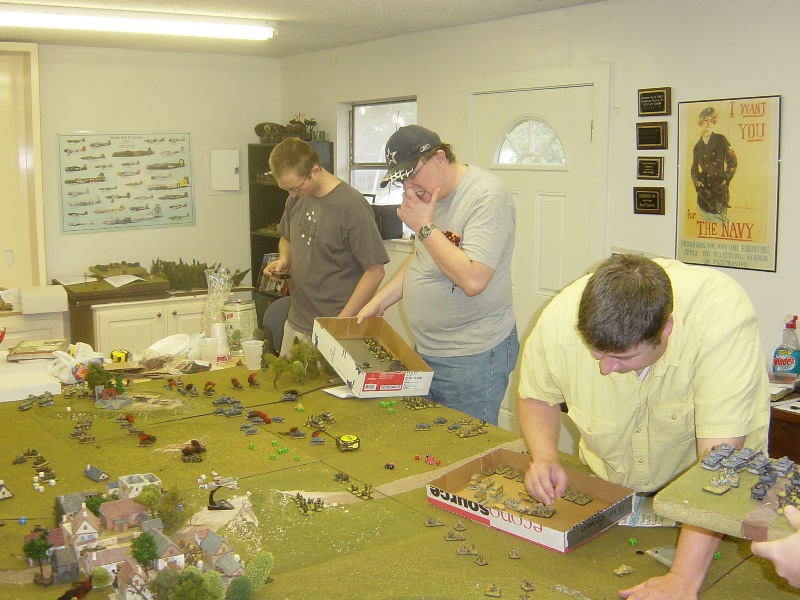 Time to pick up. That's David on the left, this being his first game with us.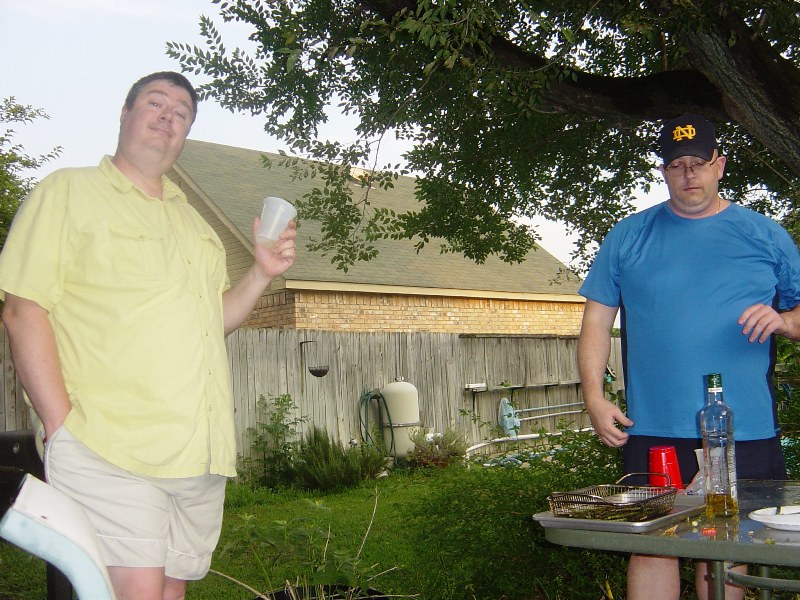 After the game, we enjoy some burgers and bier.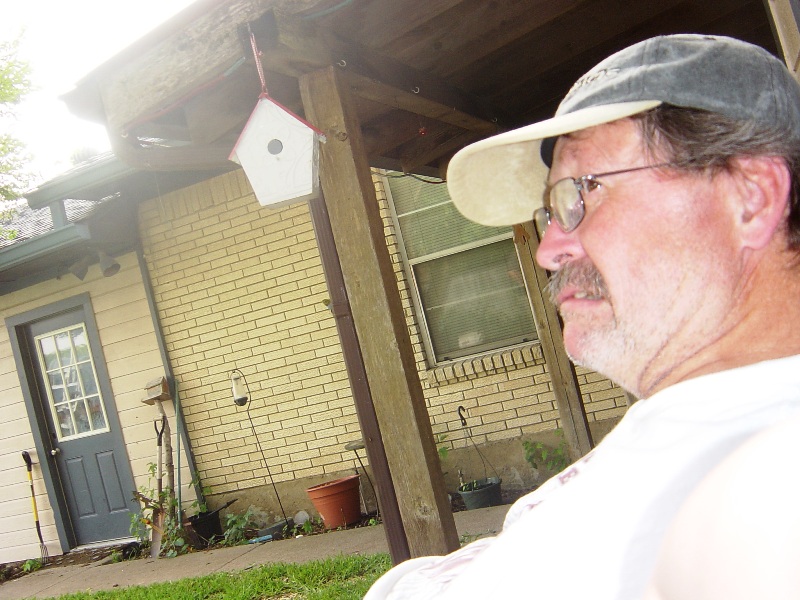 Thanks to the host!.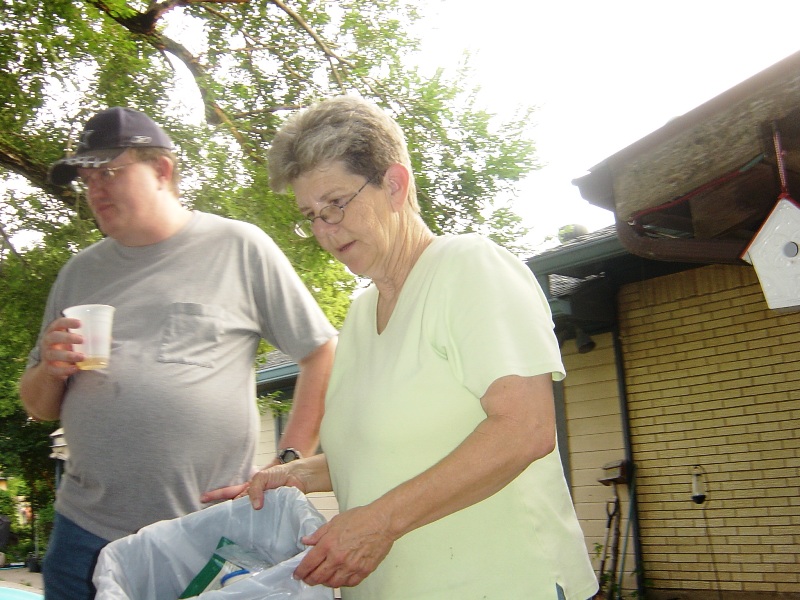 And his wife.