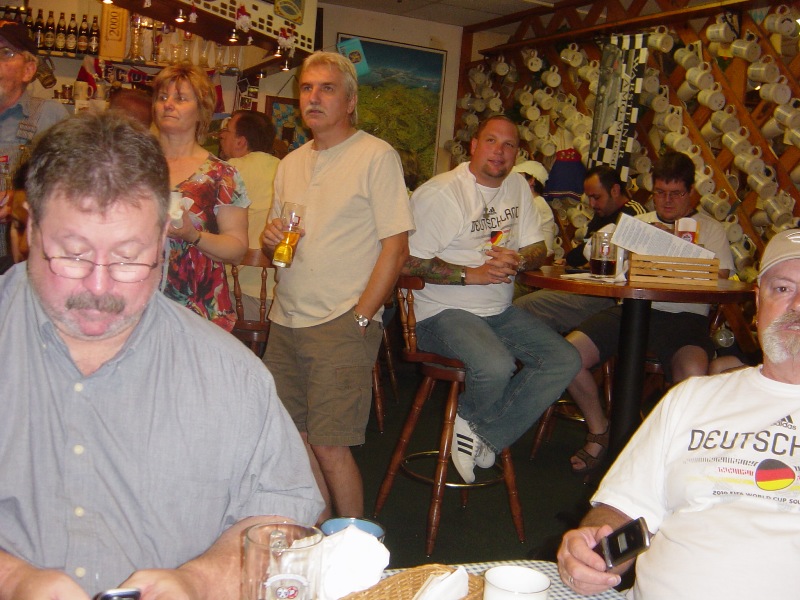 Steve and our new friend Nick text game details to far away friends.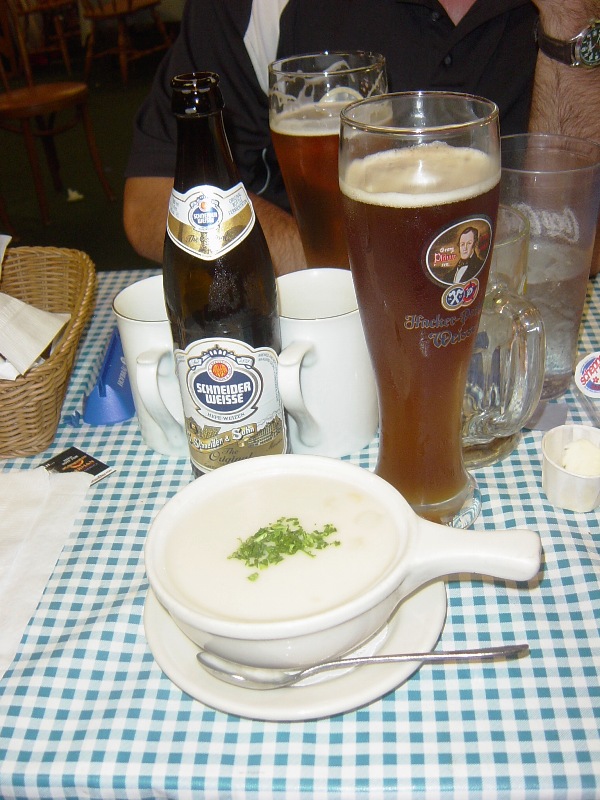 I was enjoying Weisserspargel Soup and liquid bread.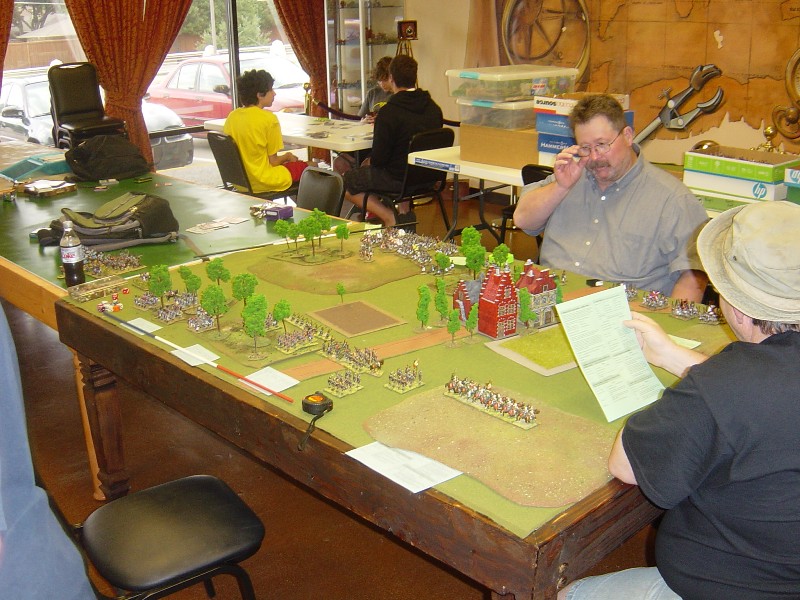 We managed to make it to The Gamer's Realm.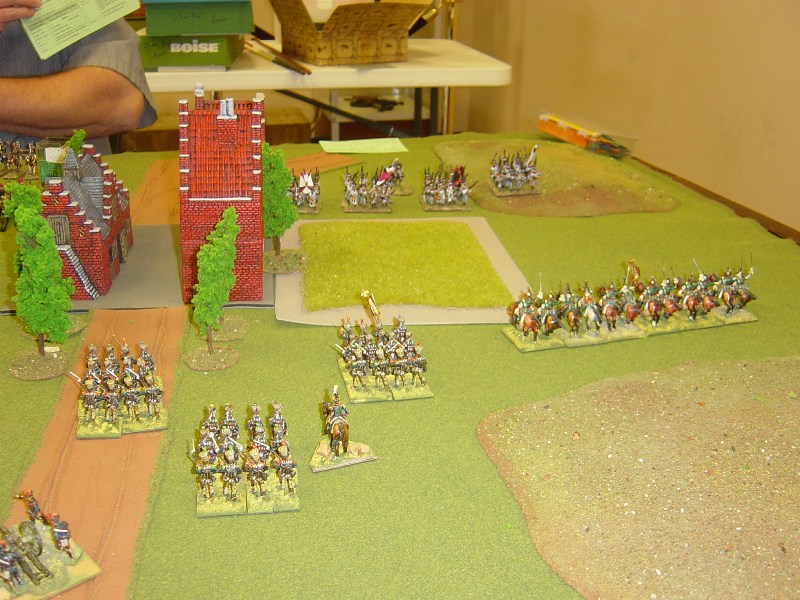 French dragoons advance to hold back the Russian Grenadiers as the infantry take the town.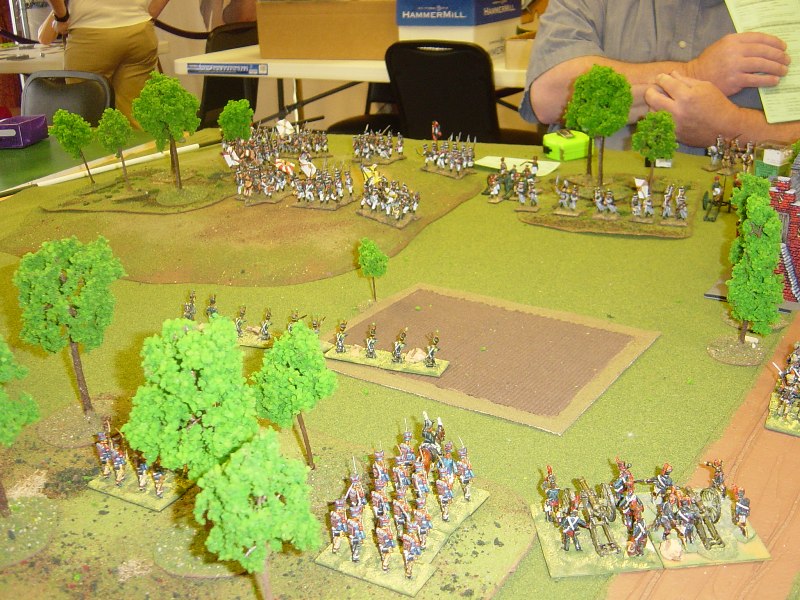 Russian conscripts move over the hill.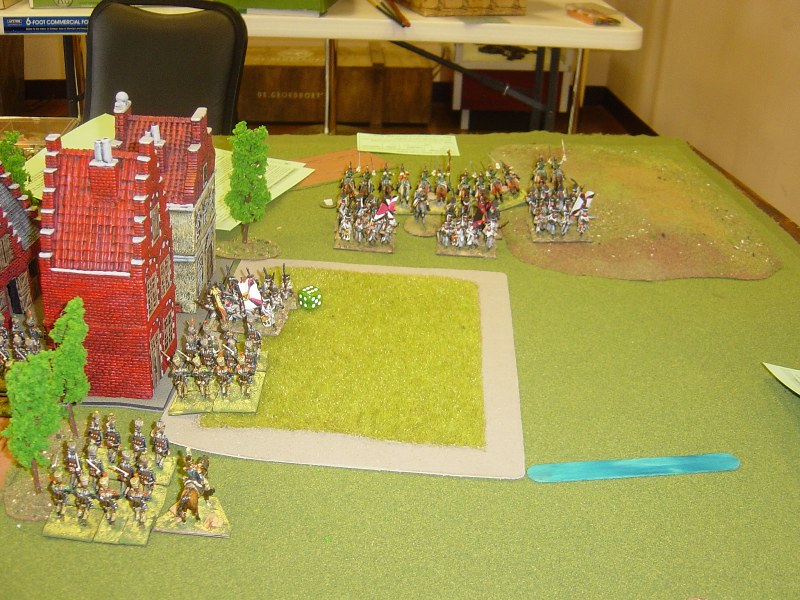 The dragoons force the Russians into square, though one battalion makes it past.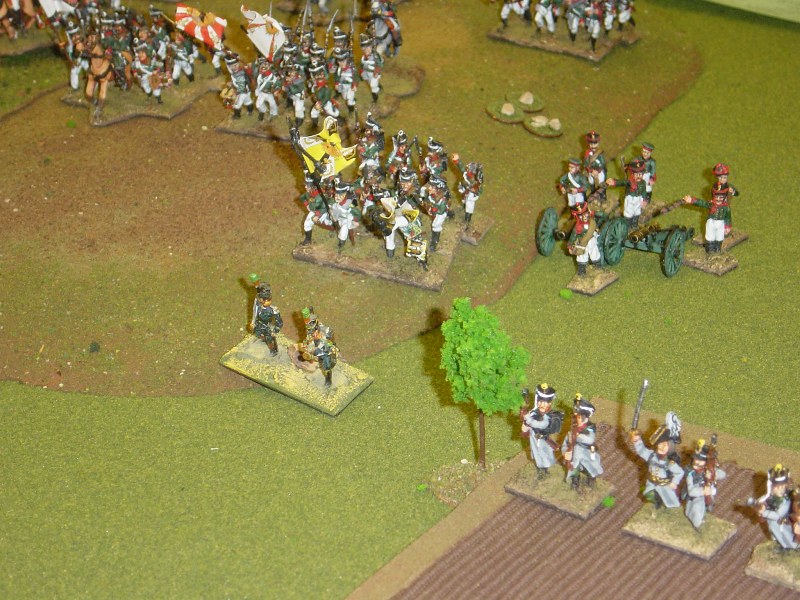 French legere are run off by Russian infantry and guns.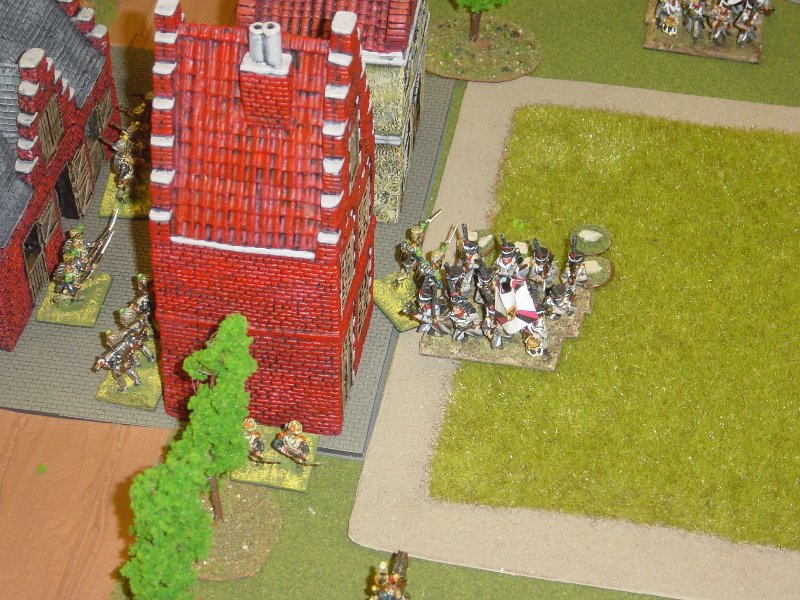 The Russian Grenadiers do what they normally do - destroy a French battalion.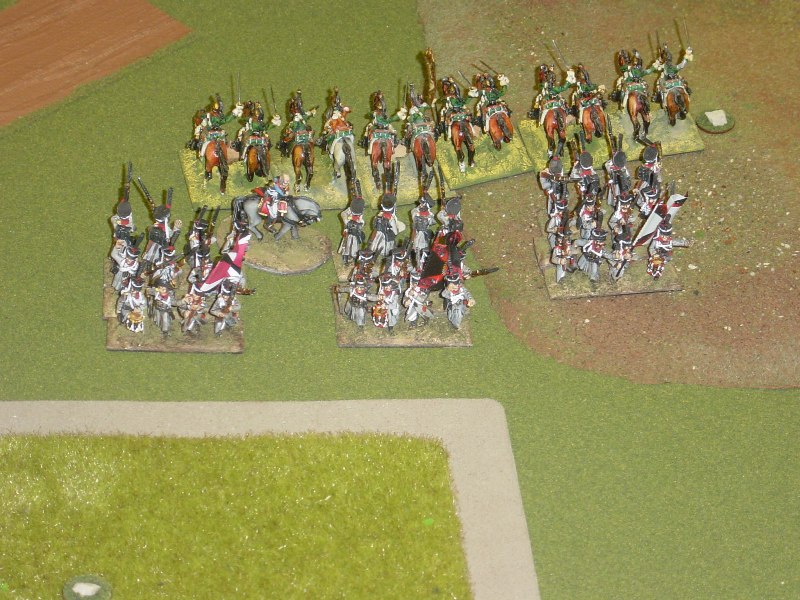 French Dragoons, doing their job well.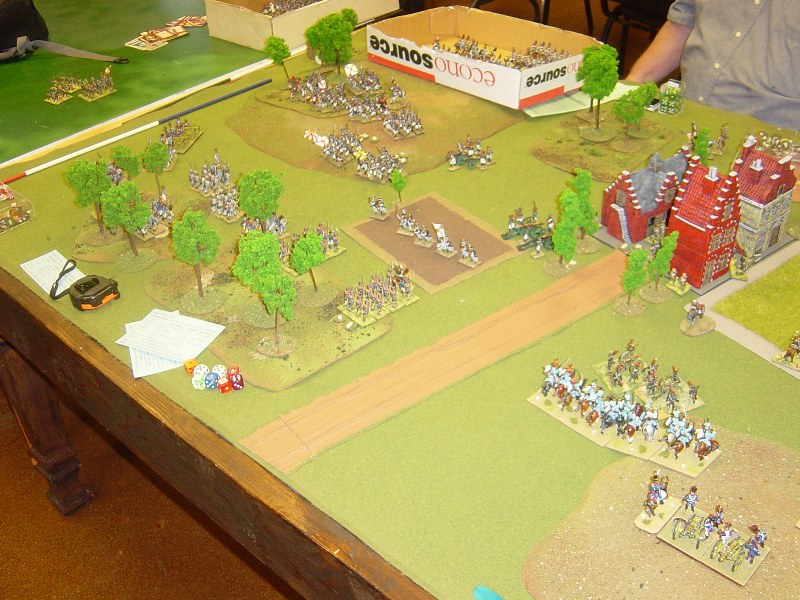 As the Russians conscripts advance, the heavy guns are brought forward.
The French light cavalry brigade arrives to support the flank.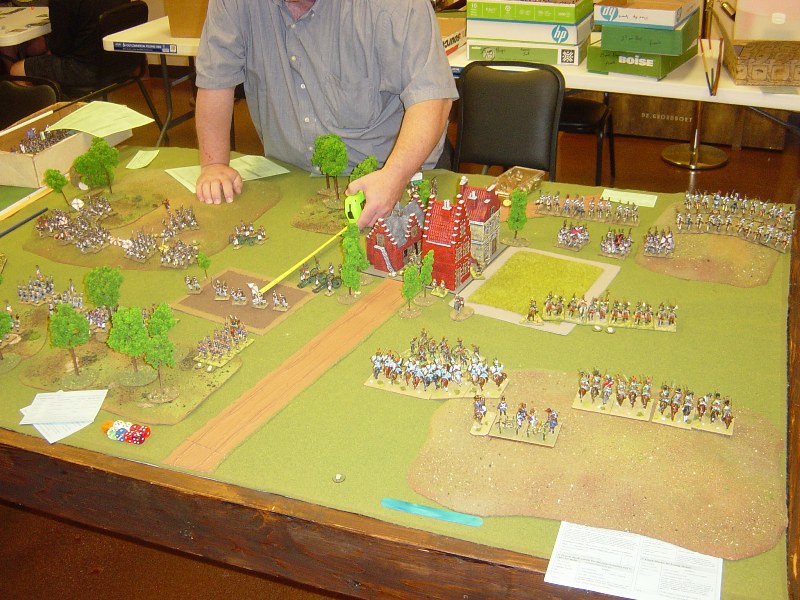 Russian Dragoons arrive...it's a new battle!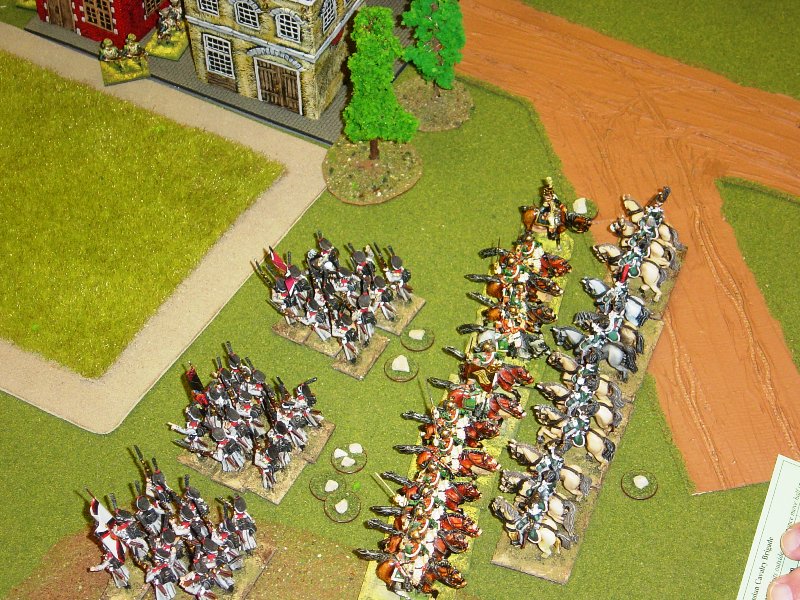 Dragoons fight it out.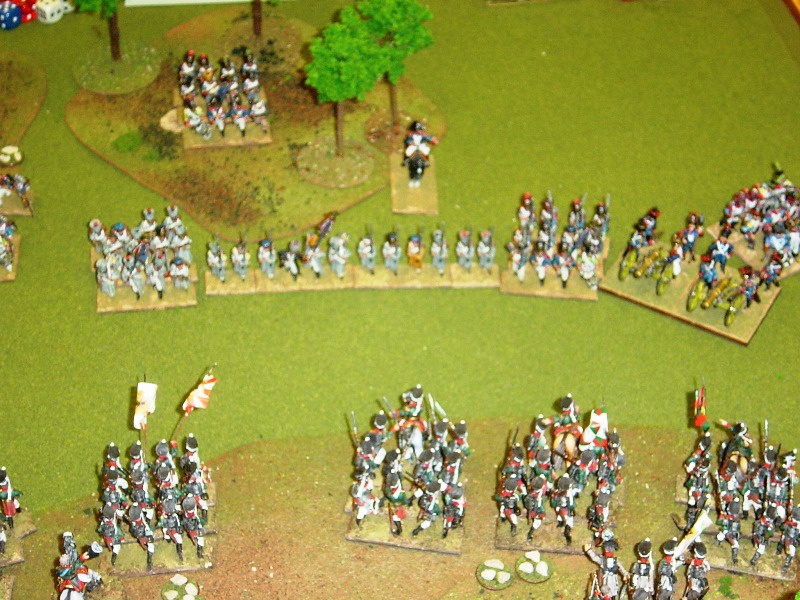 The French move out of the woods in Ordre Mixte to face the Conscripts.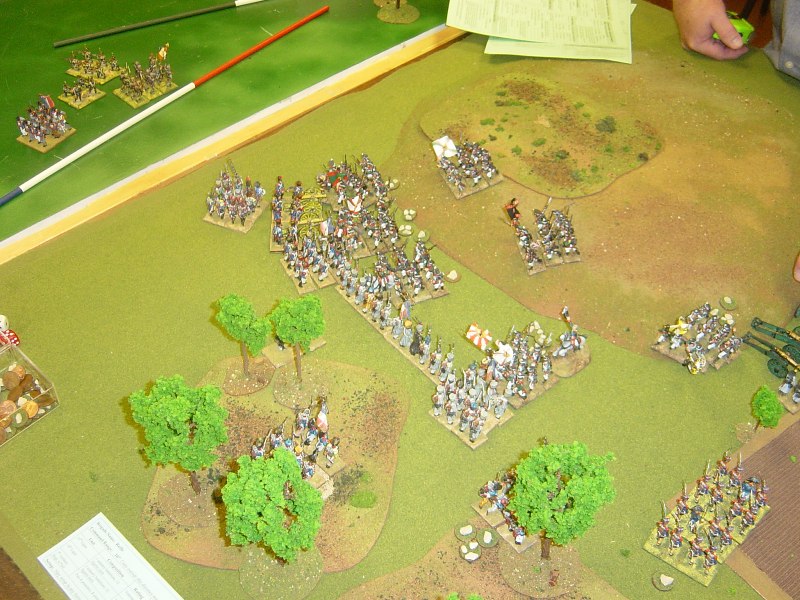 The clash begins.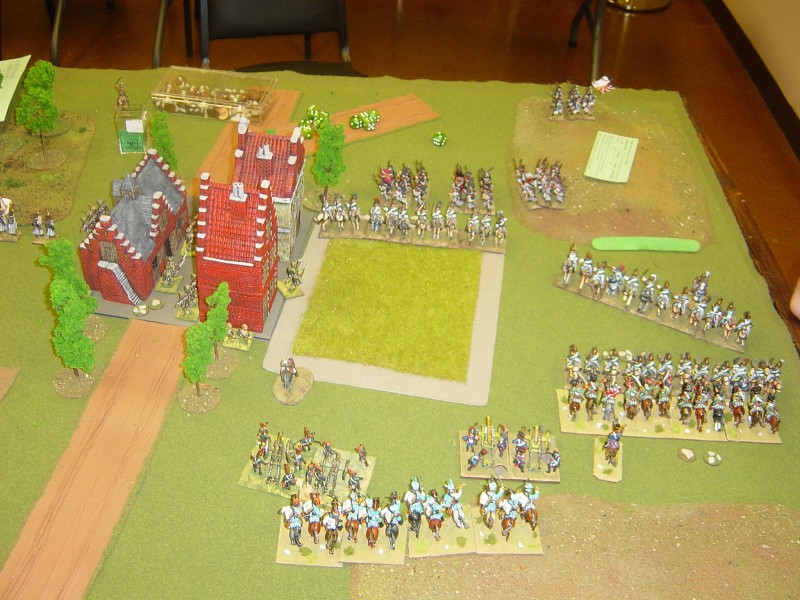 The cavalry brigades collide. French guns pound the Russian Grenadiers.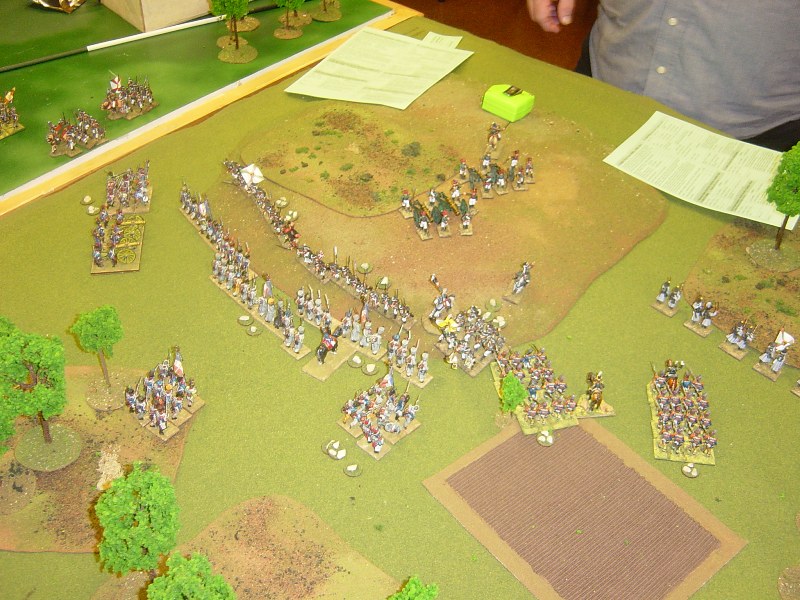 The infantry decide to get into a large firefight.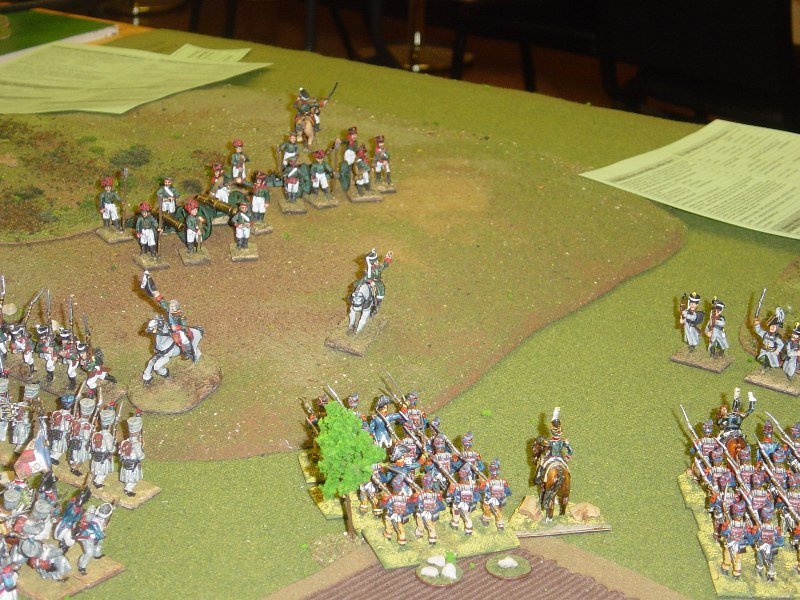 Russian guns deploy on high ground, protected by the firefight on their flank.
The elite French converged Grenadier battalions attack.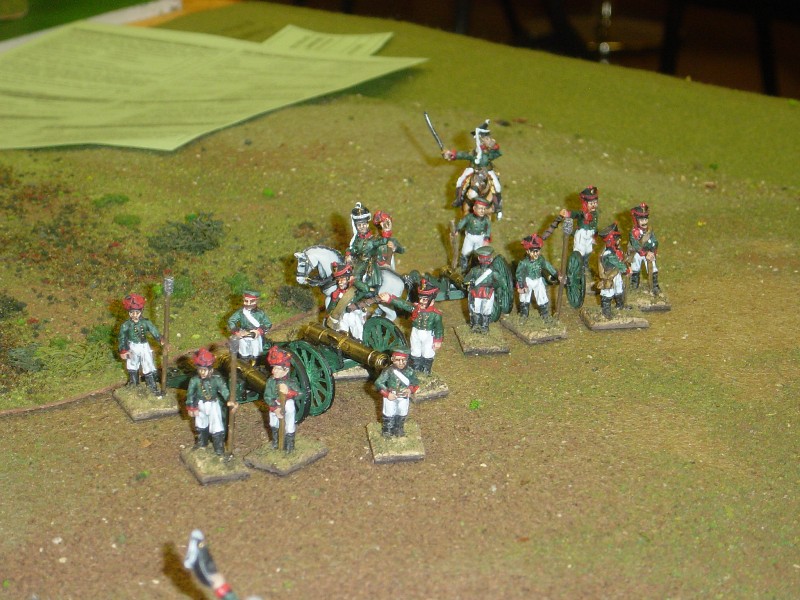 Close up of the Russian guns.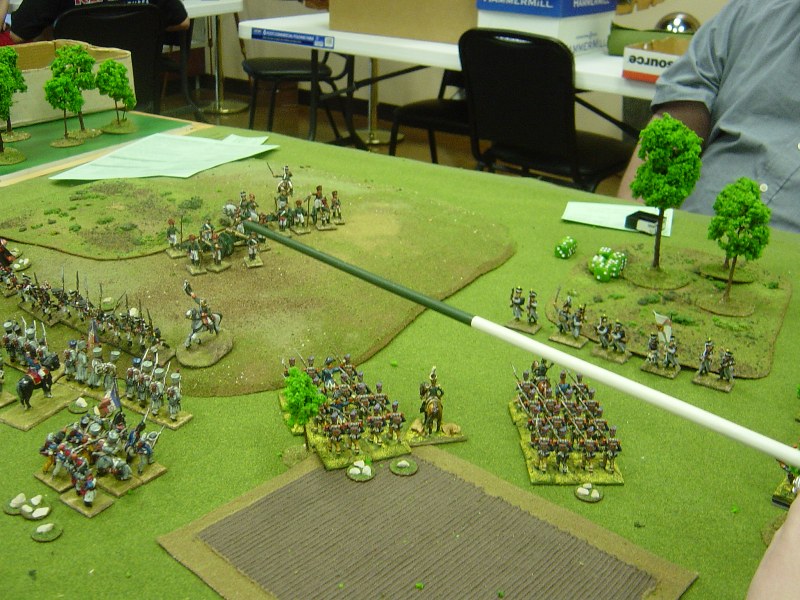 The Russian guns pound the crap out of the French infantry.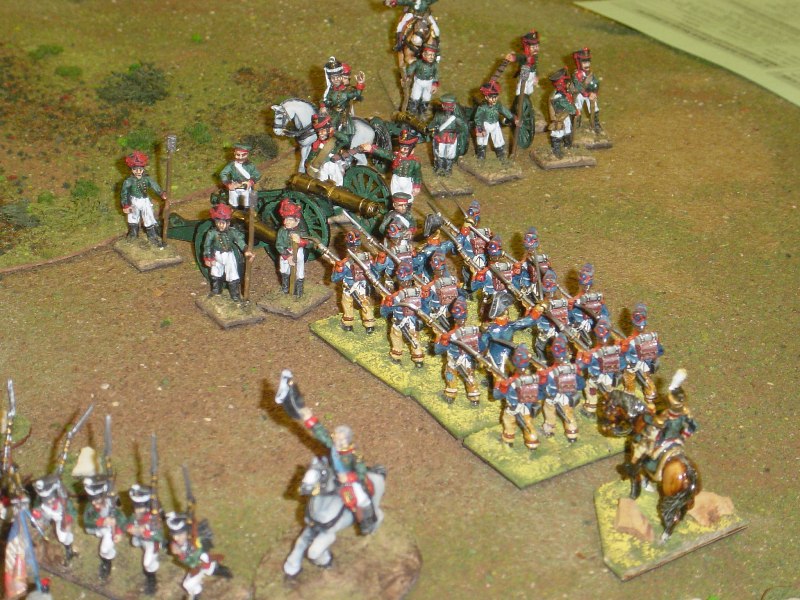 French column charges, but comes up short!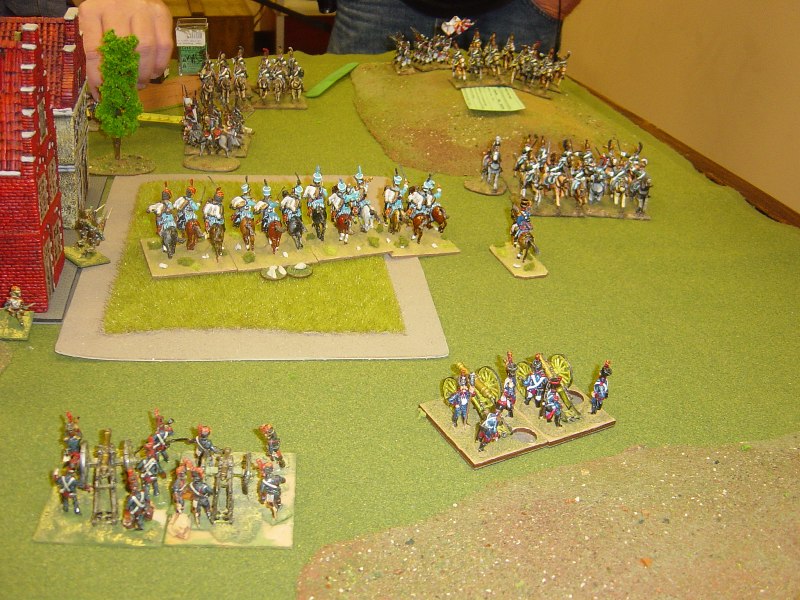 Like a moron, the French commander (ME) moves the cavalry regiment that was
supporting the guns forward to chase the Grenadiers.
Steve makes me pay by charging and destroying one of the batteries.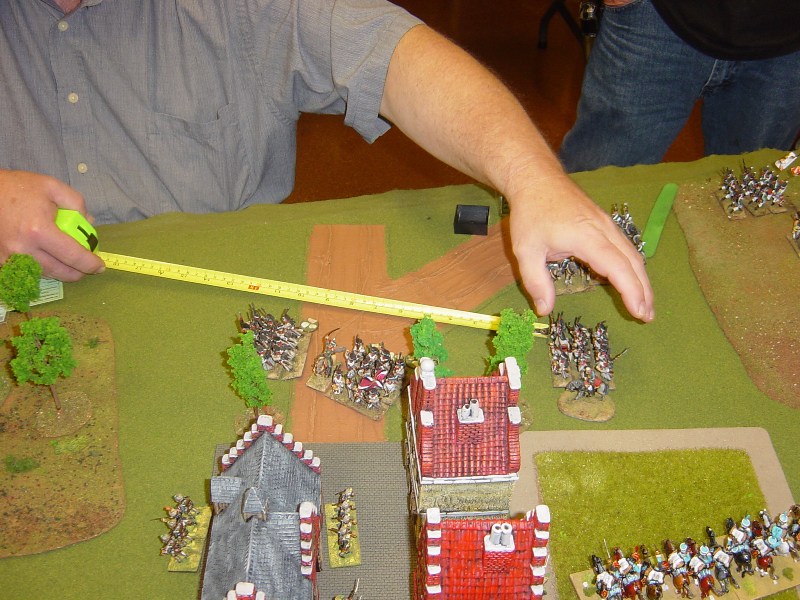 The Russian Grenadiers move behind the town to get away from the guns.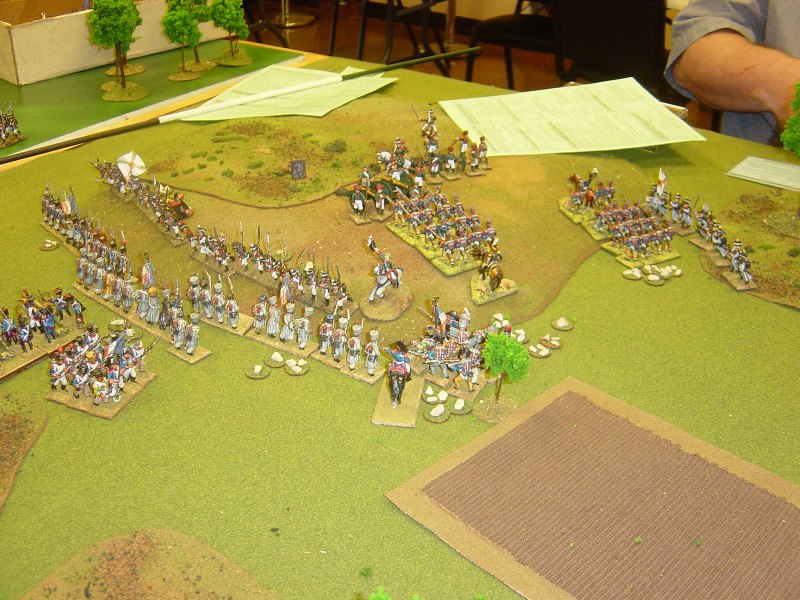 Battle on the Hill.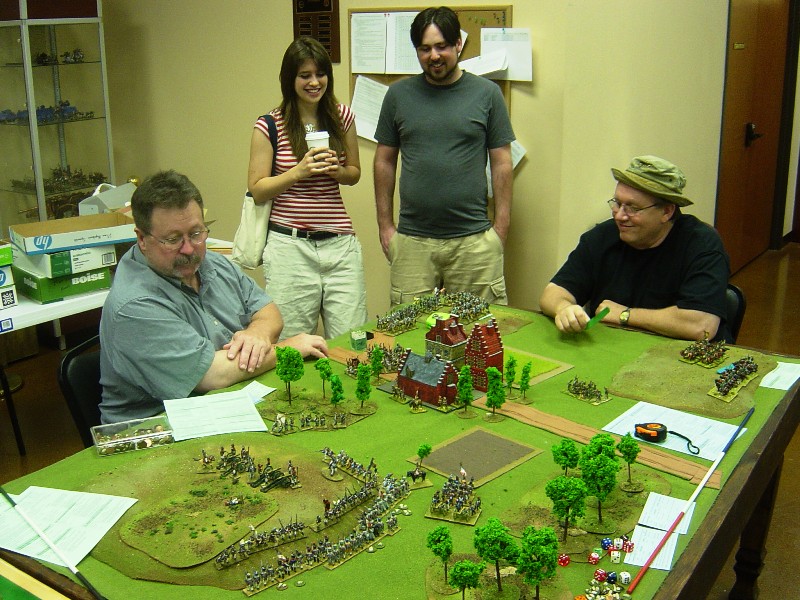 Now this is an interesting photo. This couple has dropped by the shop to look around.
The made a bee-line to our table and watched for a while instead of the other tables
with the unpainted figures. This is how we attract new people to the hobby.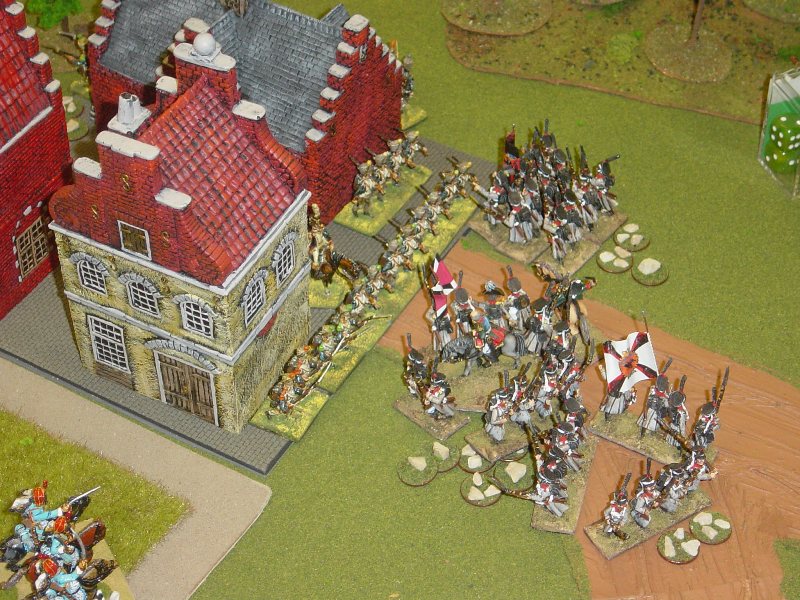 Now there's a fight going on outside of the town.


Finally the Russian conscripts give way. The French drive the Grendiers out of the town.
And then we call it a good day!