The Battle of Gettysburg
May 16, 2009

Allen built this scale model of the Gettysburg battlefield and created a game using 10mm figures.



Day 1
Heth's division attacks Buford's dismounted cavalry, while Reynolds' corps moves forward.

Buford's brigades try to hold back the Confederate advance.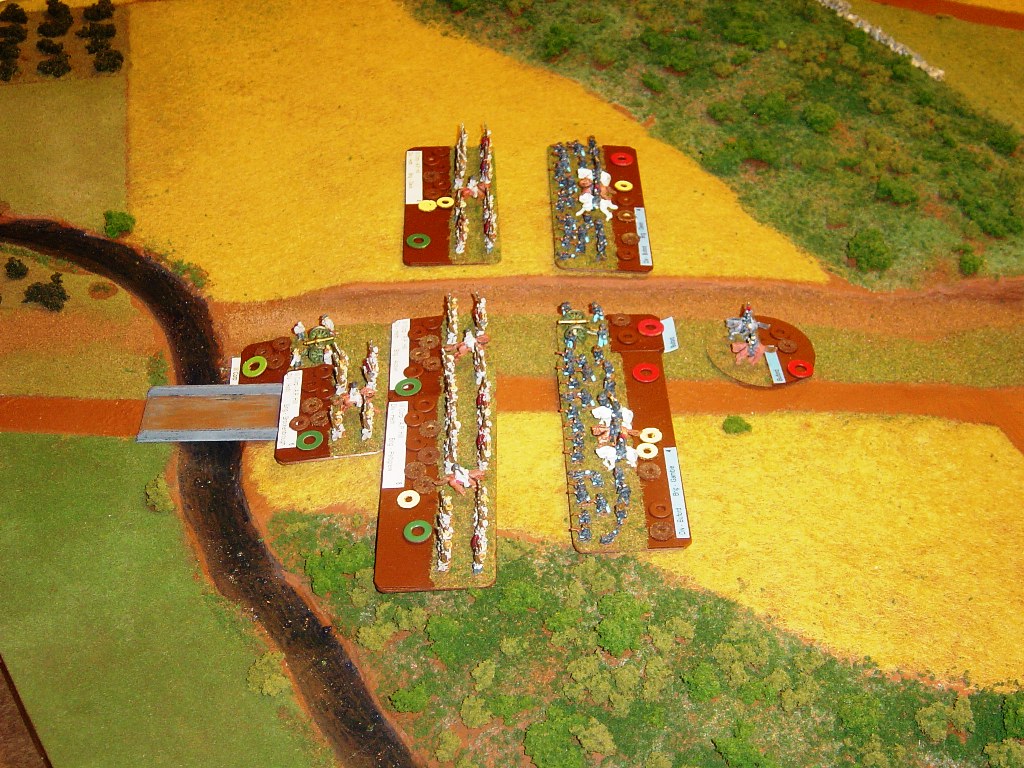 Reynolds' I Corps arrives in time to contain Heth and Pender's divisions.
Ewell's II Corps marches towards Gettysburg from the North as XI Corps arrives in town.



Reynolds' shattered Corps is driven back by A.P. Hill's Corps.
The Union XI Corps tries to hold off Ewell's attack.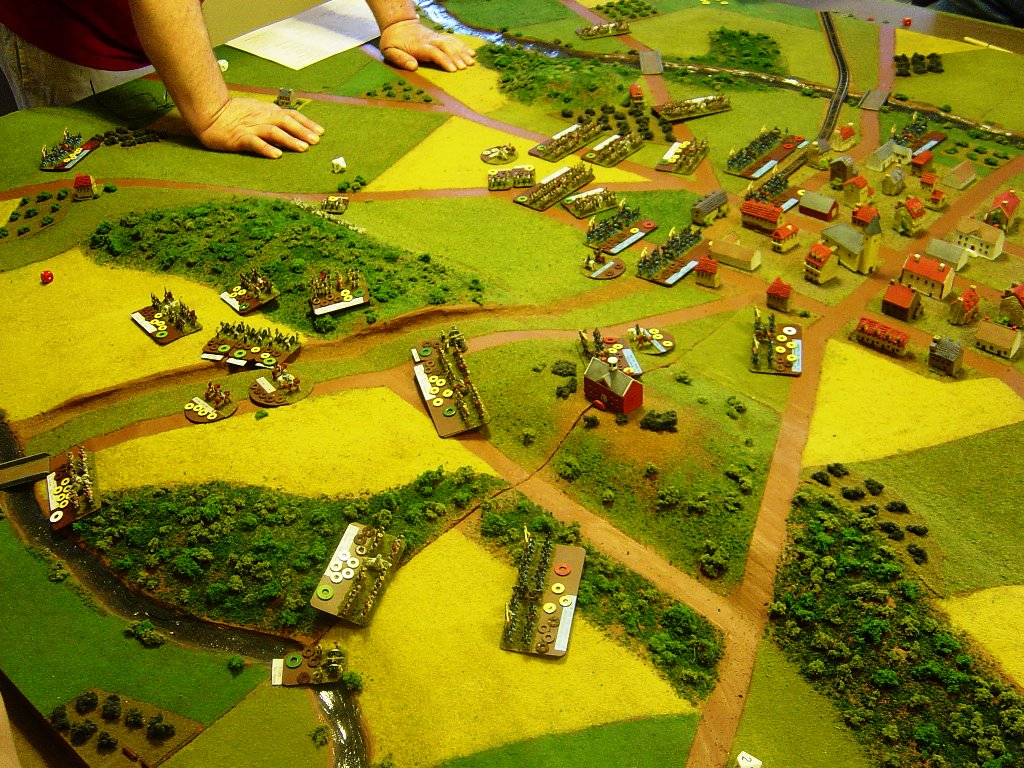 The Confederates mass the artillery of II and III Corps to crush Union brigades west of town.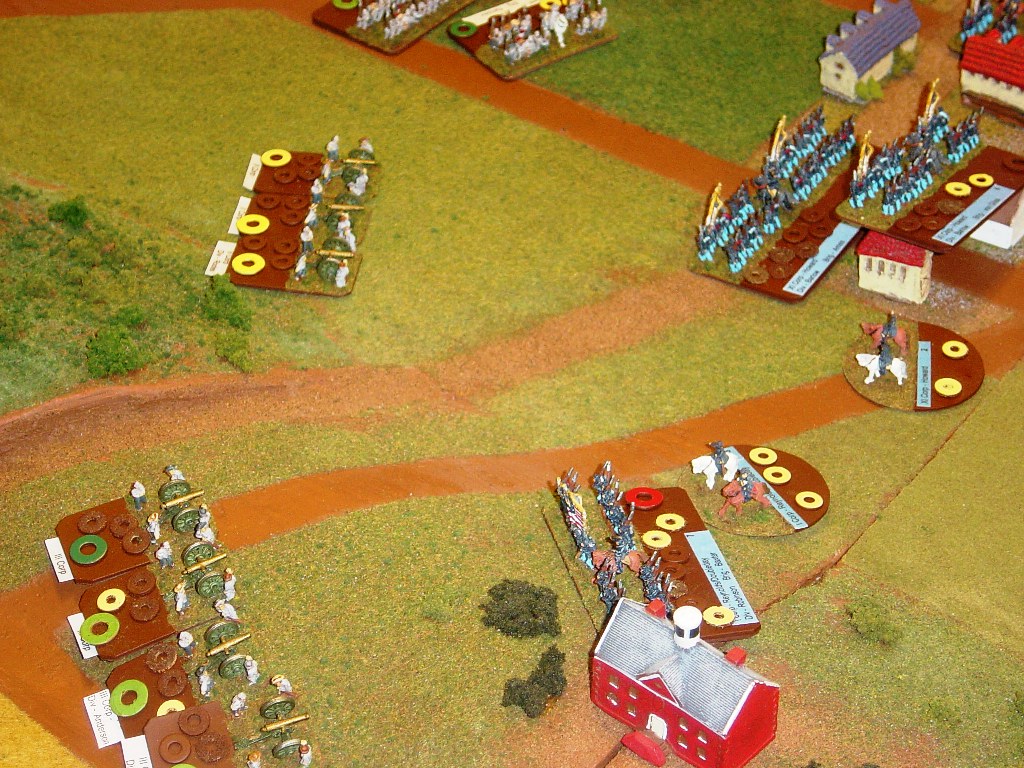 Ewell drives XI Corps back through the streets of Gettysburg.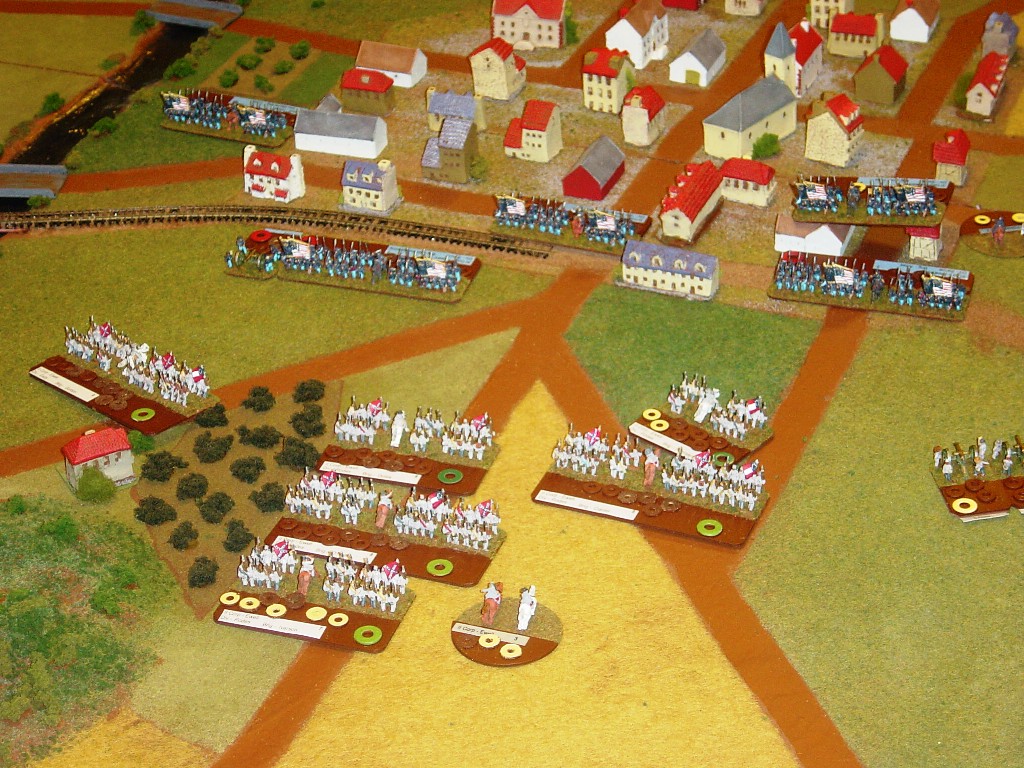 The remains of Reynolds' Corps retreats to Cemetery Hill as XII Corps arrives.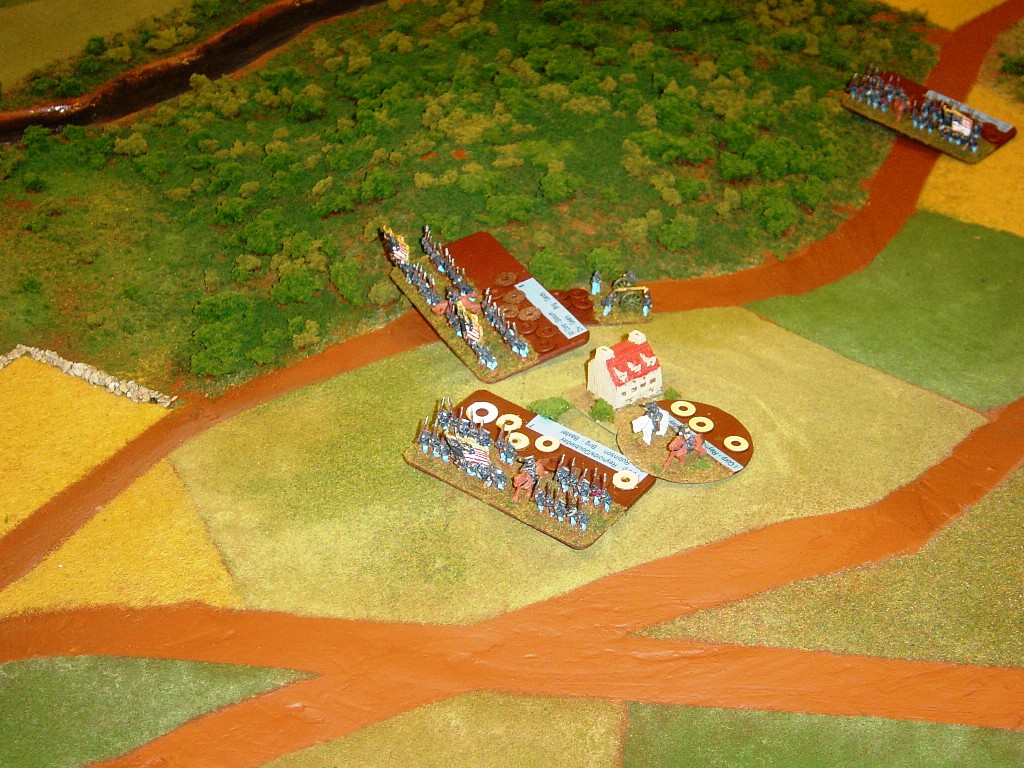 Panic and chaos as the Rebels drive the Yanks out of town as darkness falls on Day 1.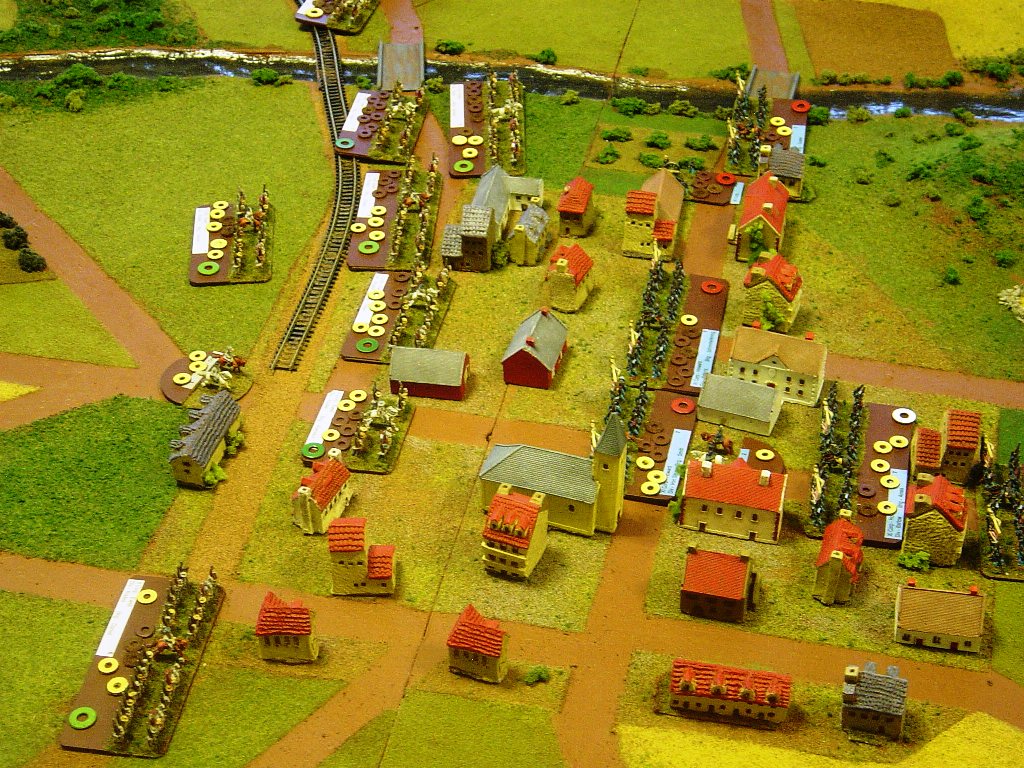 Day 2
The sun rises on the second day showing the entire Union army entrenched from Culps' Hill,
around Cemetery Hill and down Cemetery Ridge. Sickle's III Corps is deployed too far forward!
Little Round Top is left unguarded.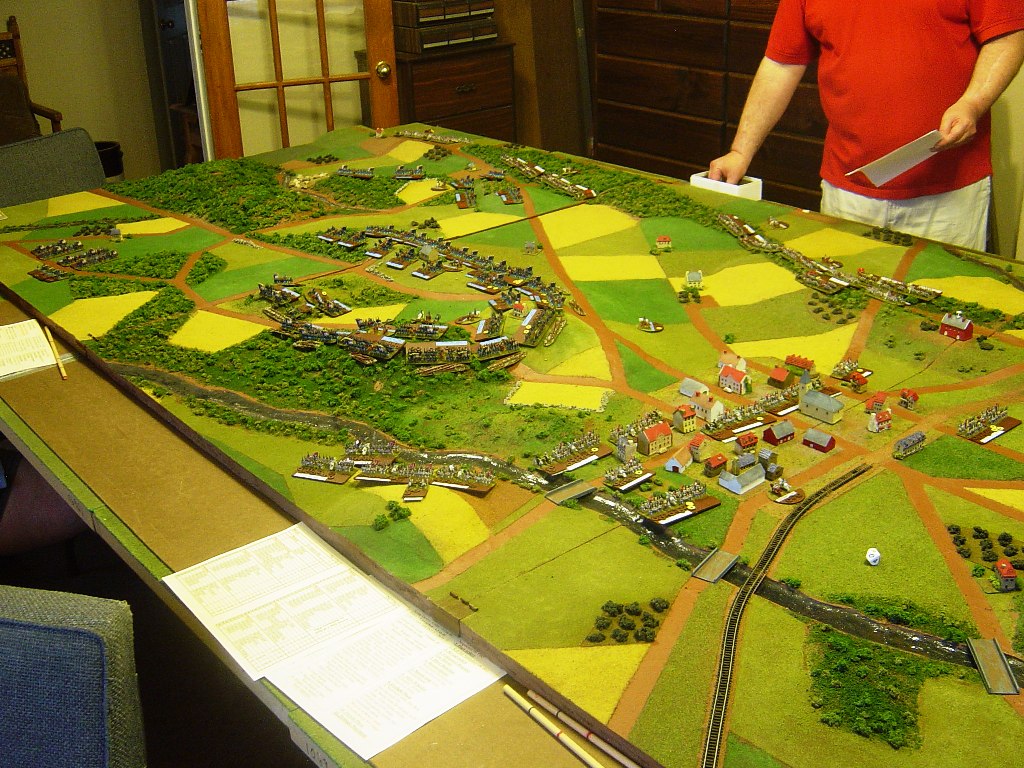 Longstreet attacks Sickles' Corps, who didn't follow orders and moved out of position.
Notice the huge gap in the Union line.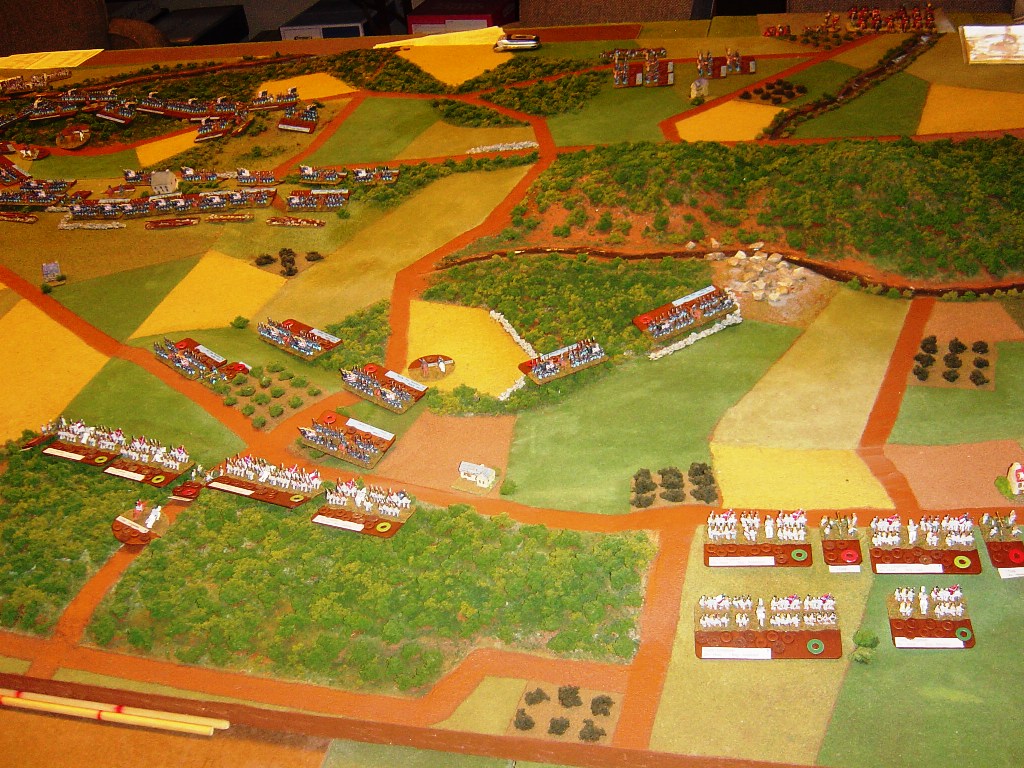 Ewell's Corps prepares to attack the Union brigades dug in on Culps' Hill and Cemetery Hill.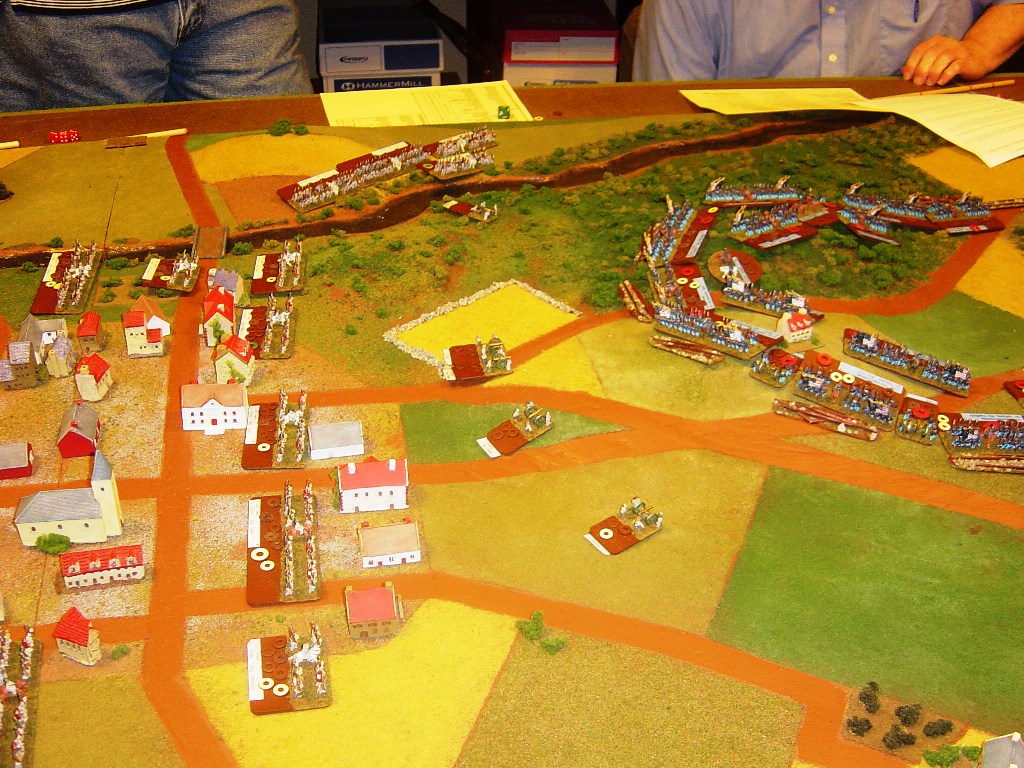 Sickles Corps is drivin back by Longstreet as Barnes' division of V Corps arrives on Little Round Top.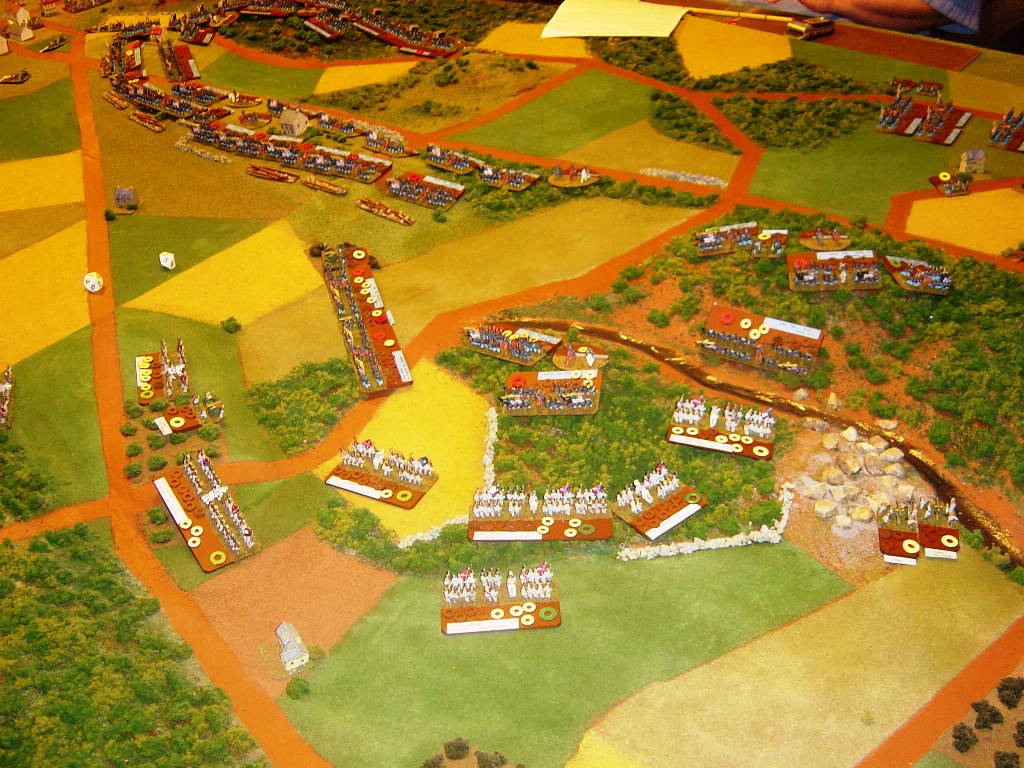 Ewell begins his attack.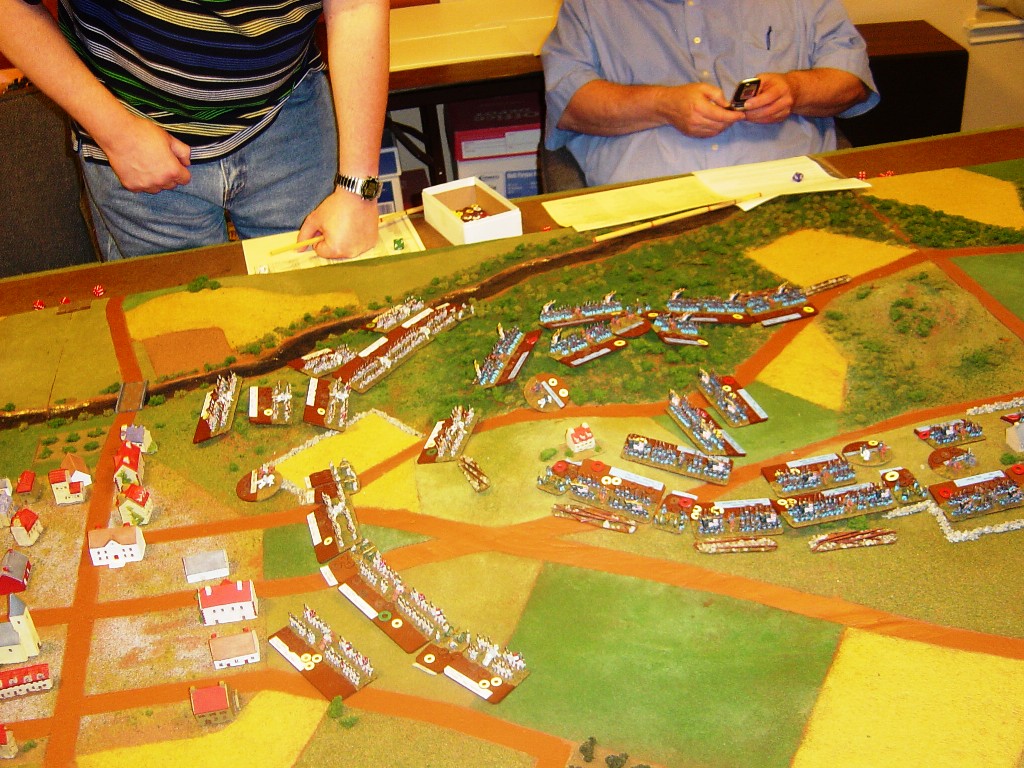 Longstreet's Corps hits the Union line with full force.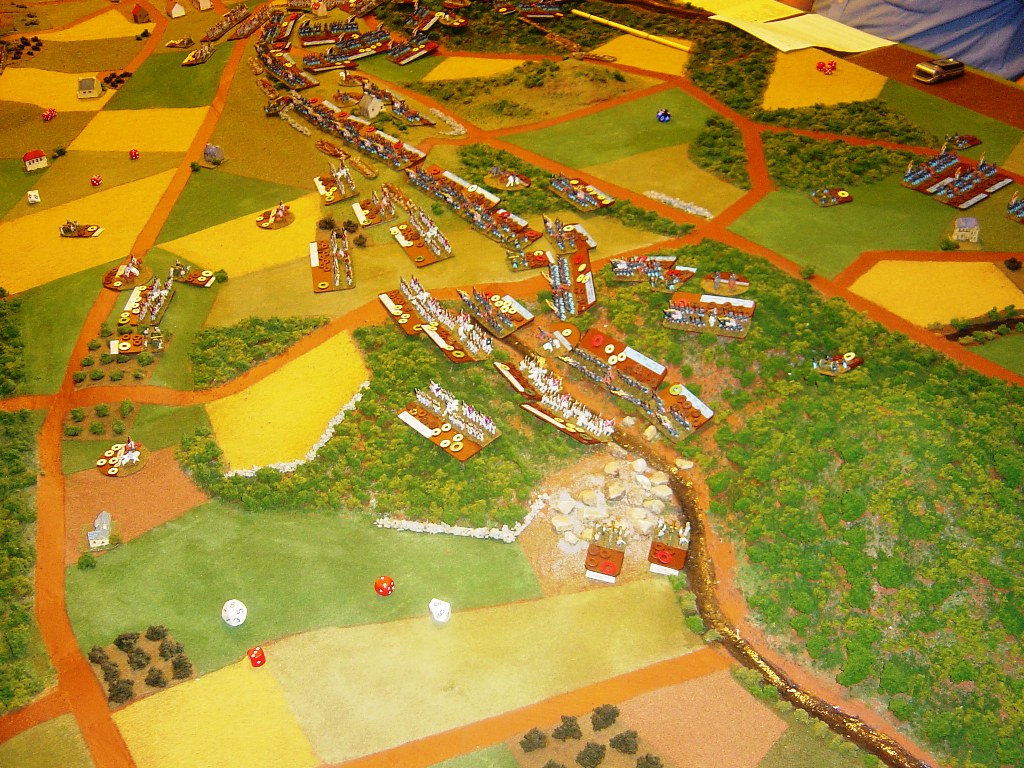 Despite being dug in, the Union forces on Culps' Hill crack!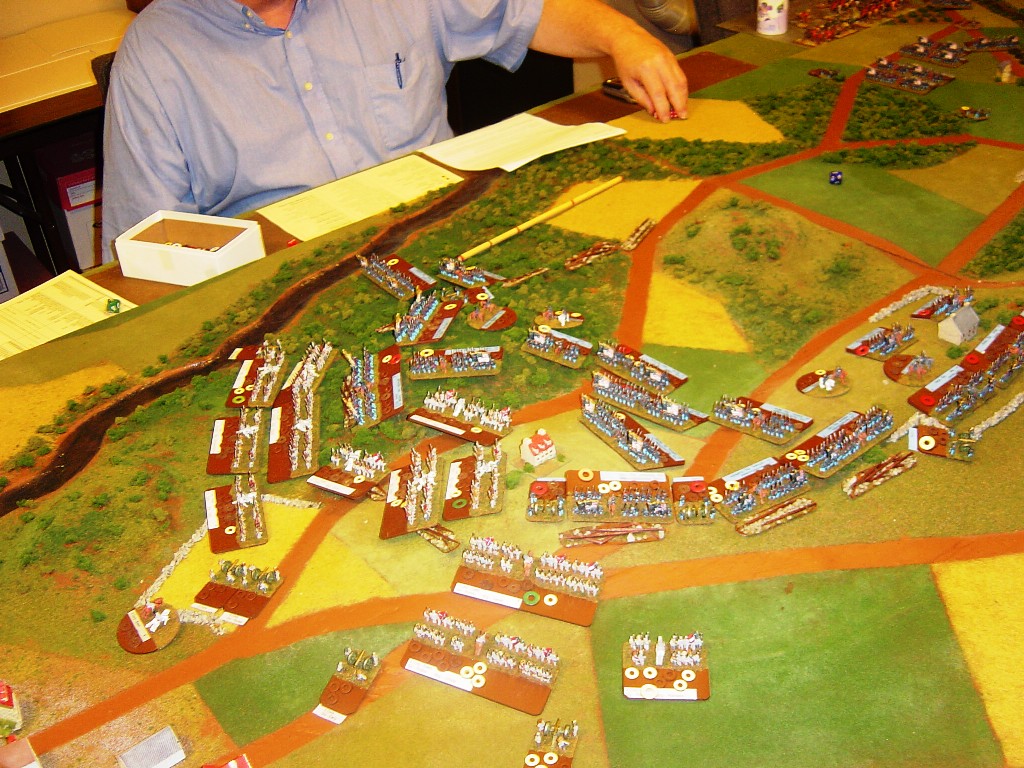 However, Longstreet fails to push back the Yankees on Little Round Top.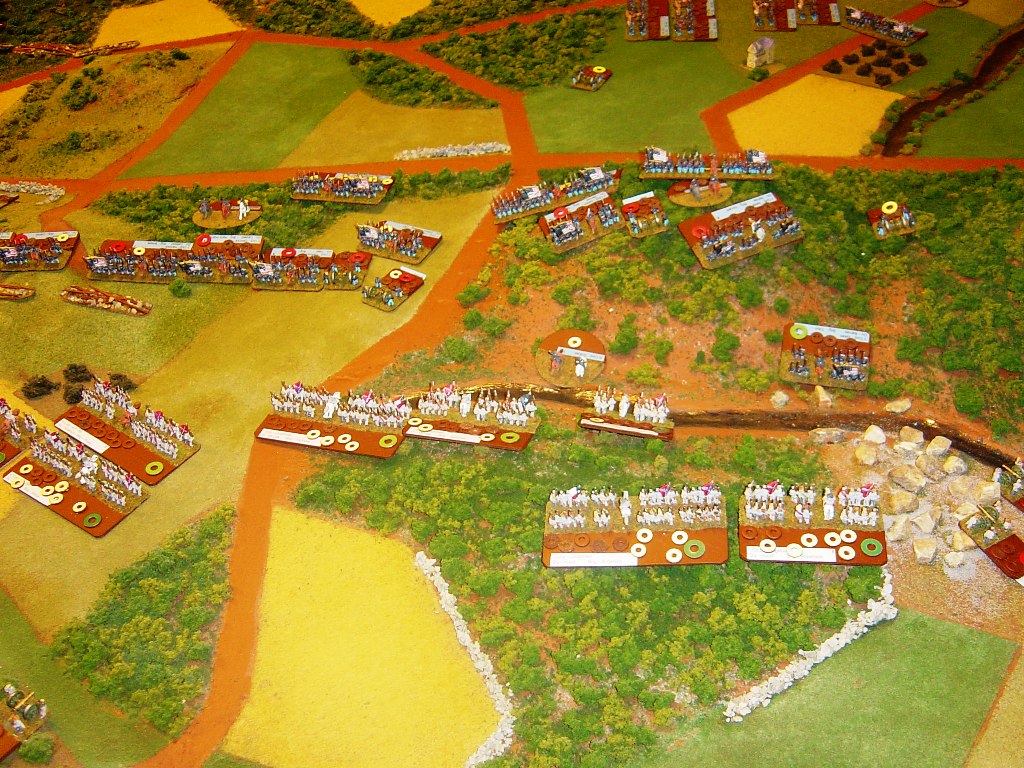 Ewell's Corps drives the Union army back....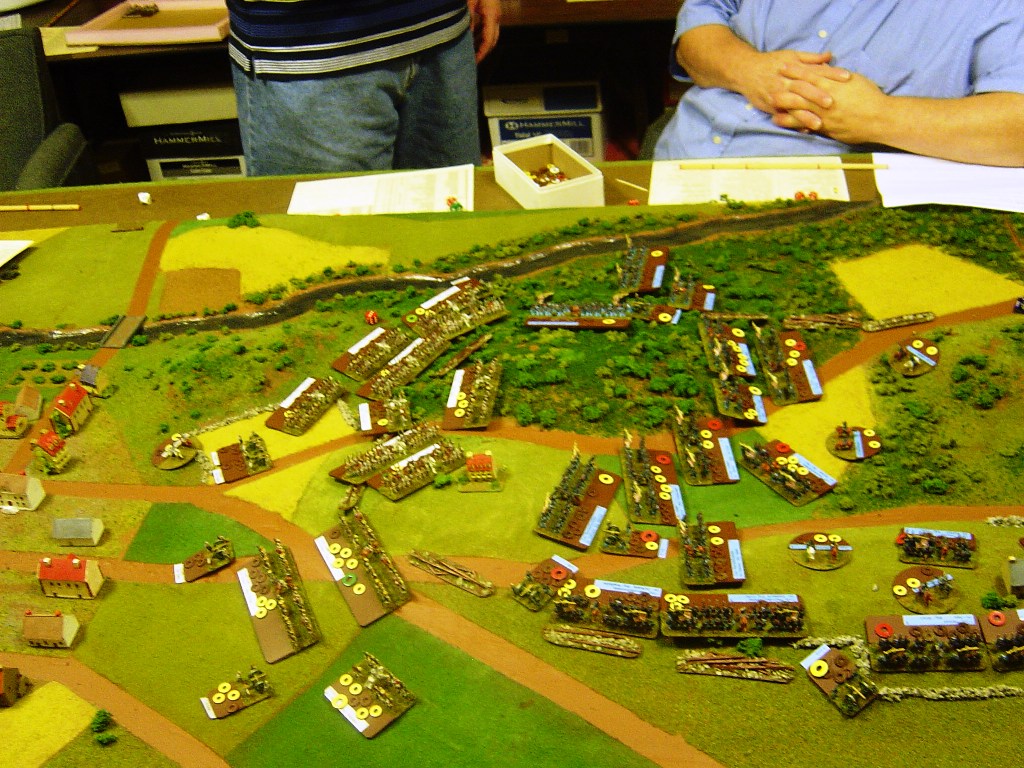 ...despite desperate counter-attacks and the arrival of fresh Federal troops.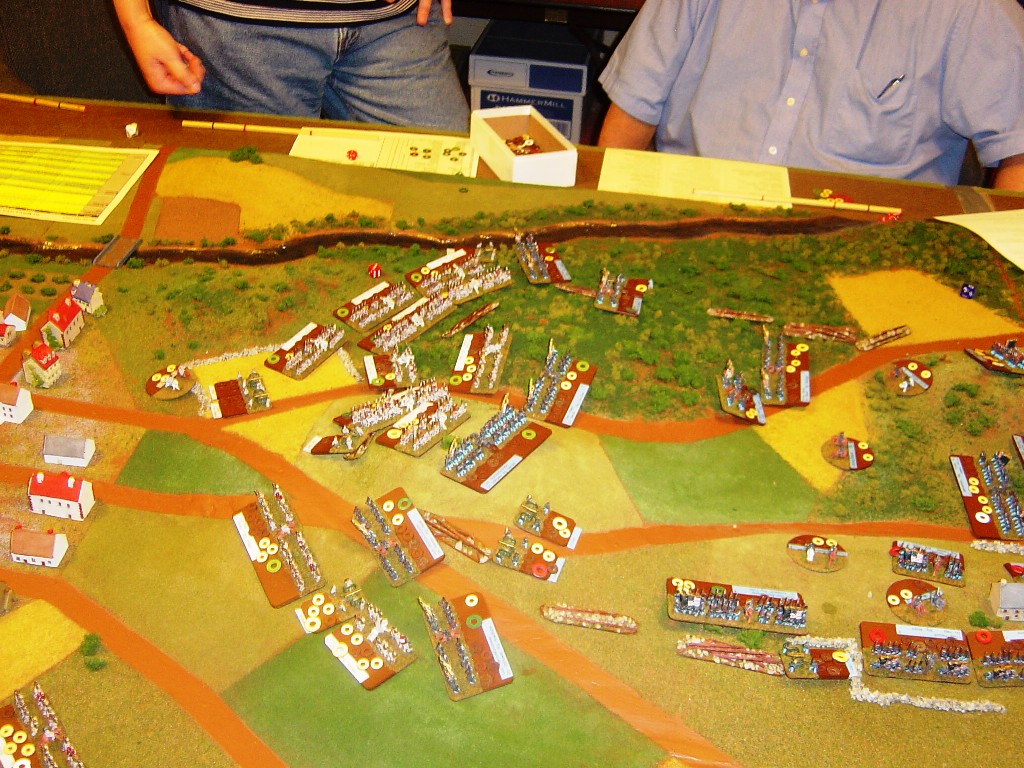 Day 3
Day 3 didn't happen. Even though the Union held firm at Little Round Top,
their position to the North had collapsed. Besides, we had a lot of fun and decided to call it a good game!