Aberdeen Tank Museum

16 July 2009

Sandy Botond, Rob Wubbenhorst and myself went to the Aberdeen Proving Grounds on the way
to Historicon and crawled around the tanks for a few hours....

By the way, it seriously pisses me off to see these tanks rusting away in the open air like this.
Maybe some stimulous money could build some cover for them? Or at least a few gallons of paint.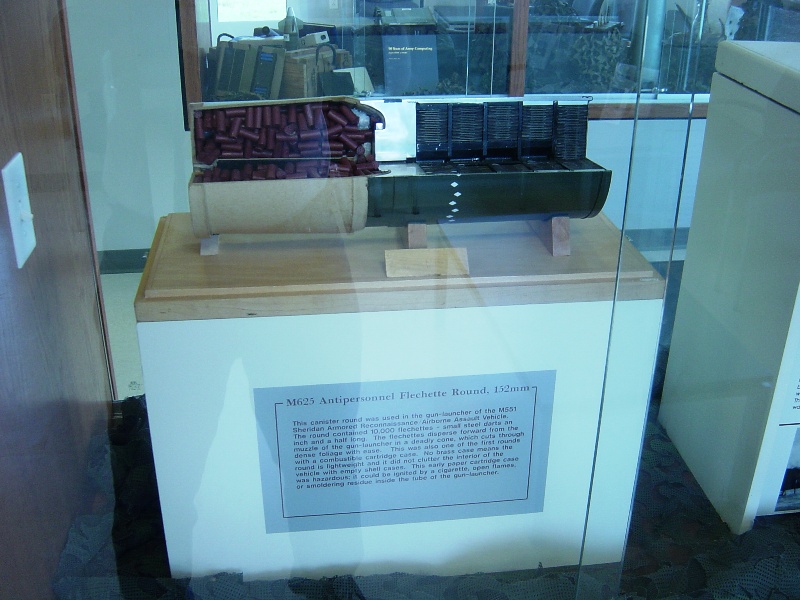 Flechette round, at the security office where we got our passes.
I'm guessing this is a token of what how they will treat us if we break the rules...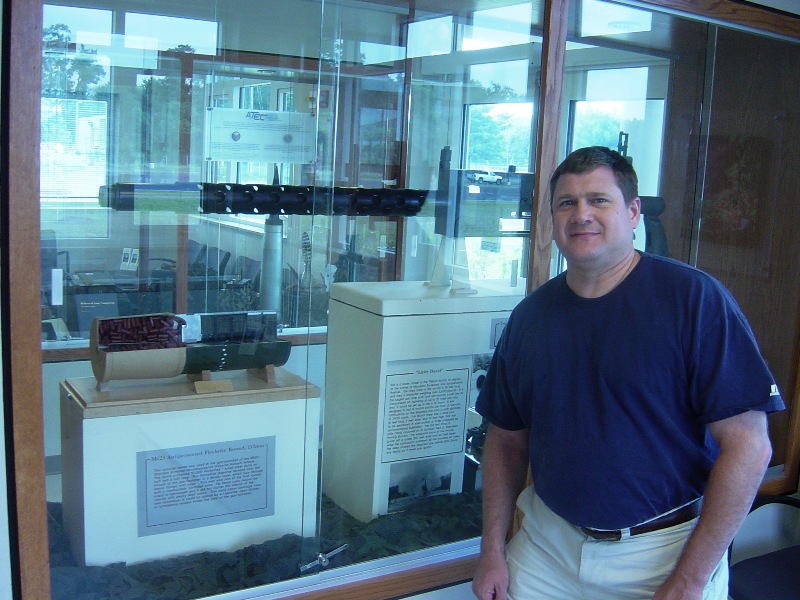 Sandy, standing by the flechette round and the MACHINEGUN OF INCREDIBLE SIZE.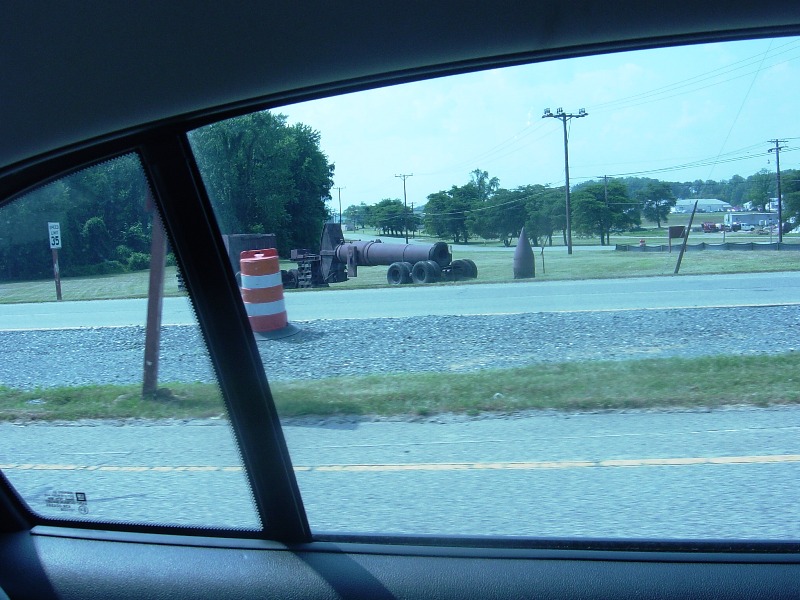 This is some monster mortar that just sits and rusts by the road now.

Stuart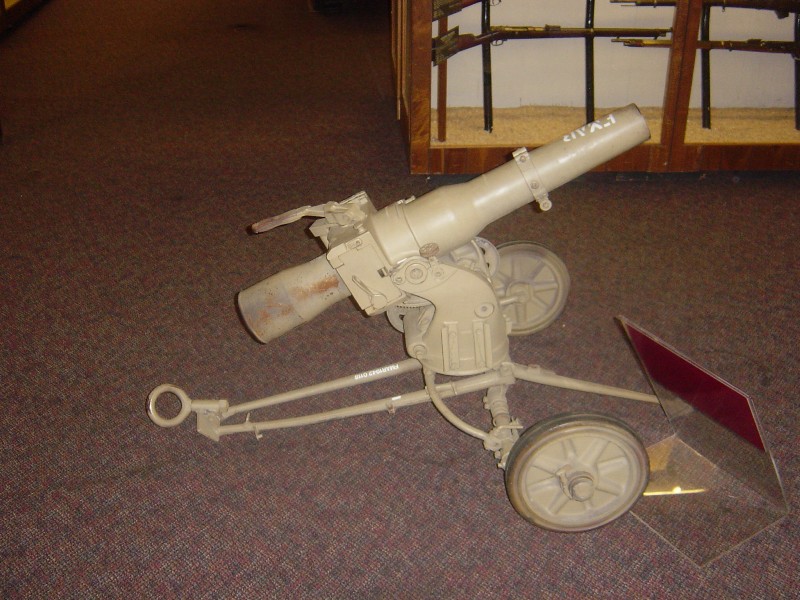 Fallschirmjaeger 7.5cm field gun, captured from Ramke's brigade at El Alamein.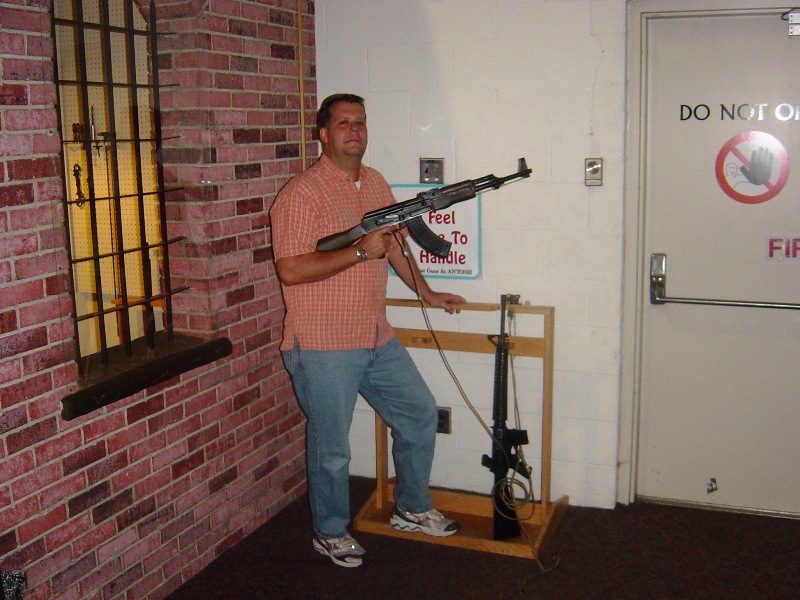 Rob, in his best "Terrorist in a peach shirt" pose.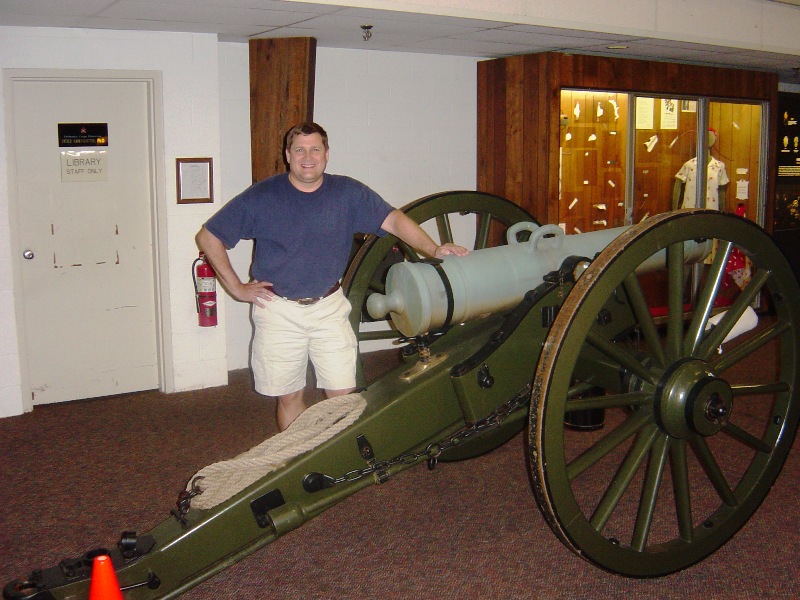 Sandy rubs his massive cannon.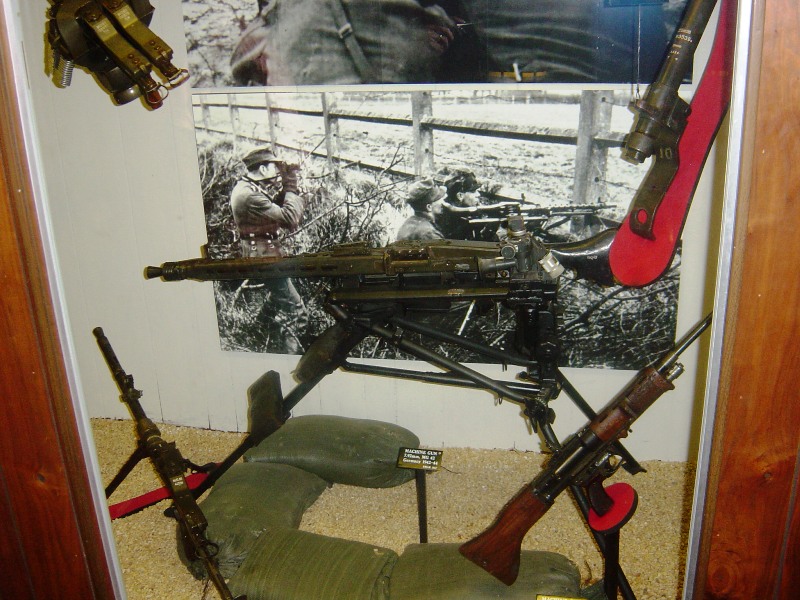 MG42. It gets six dice now!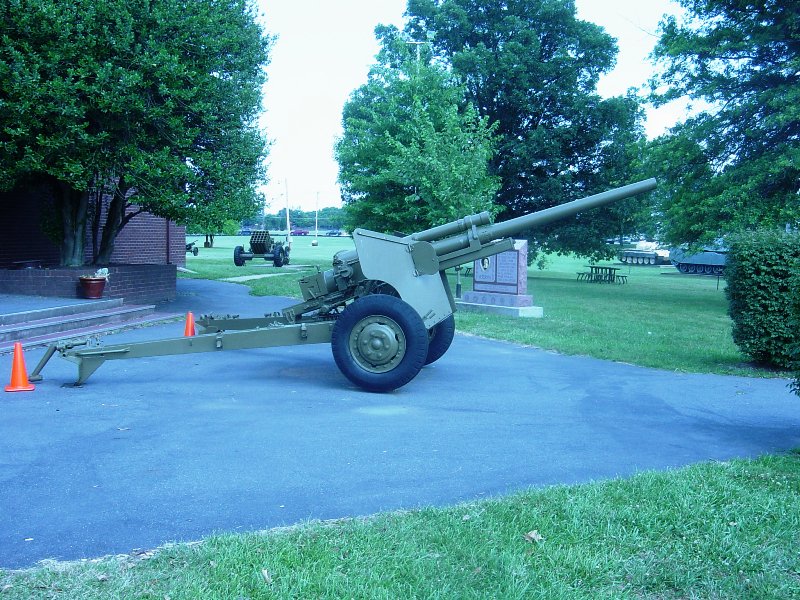 U.S. 3 inch AT gun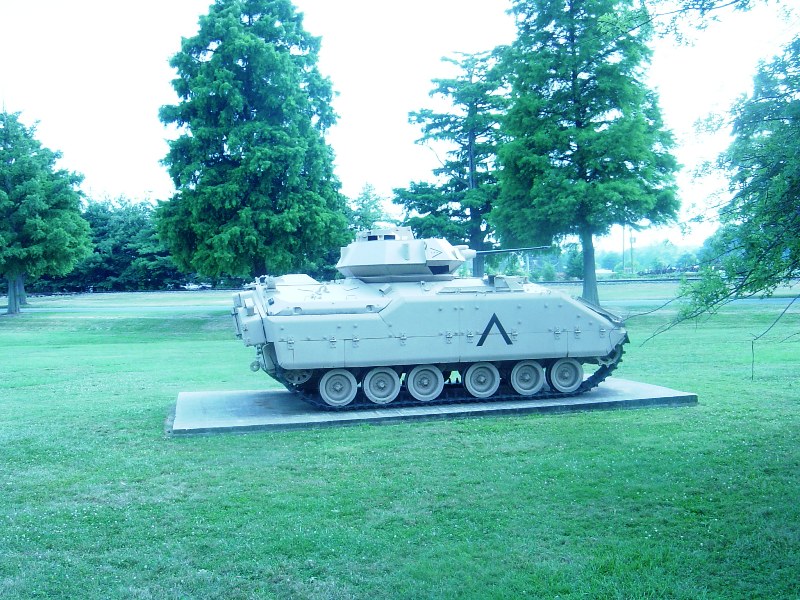 Bradley.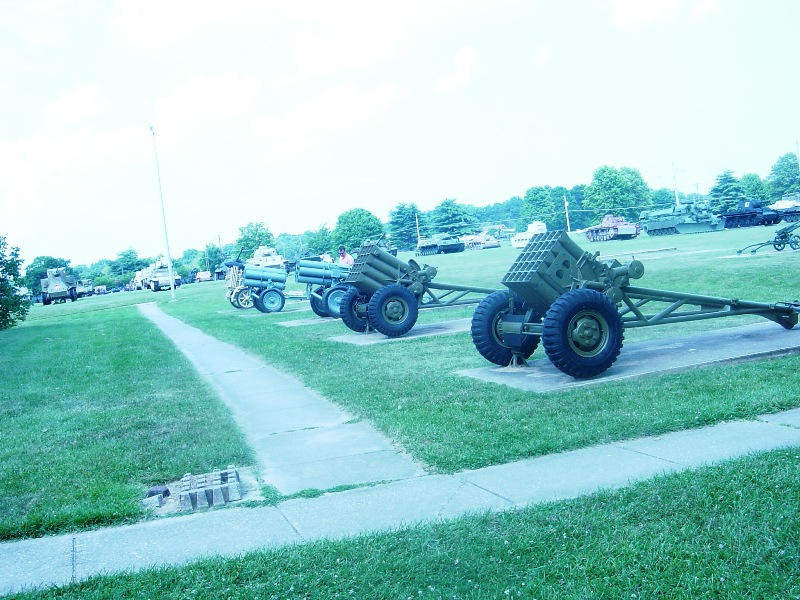 Nebelwerfers.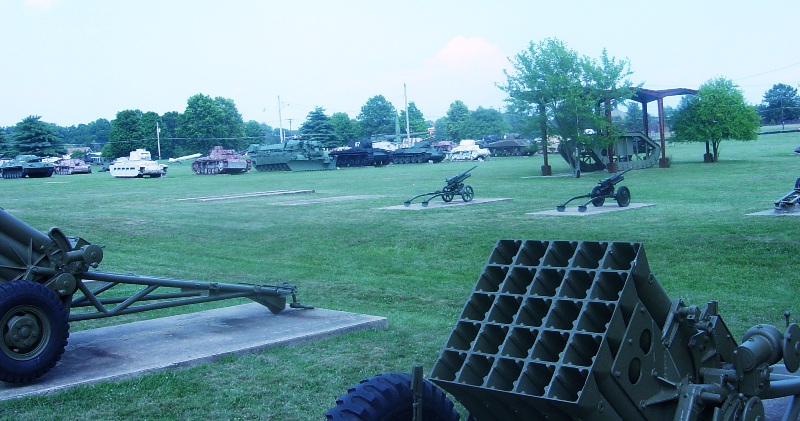 A long shot of some tanks....


Guns and tanks


PZIV captured in North Africa


Matilda and PZIII.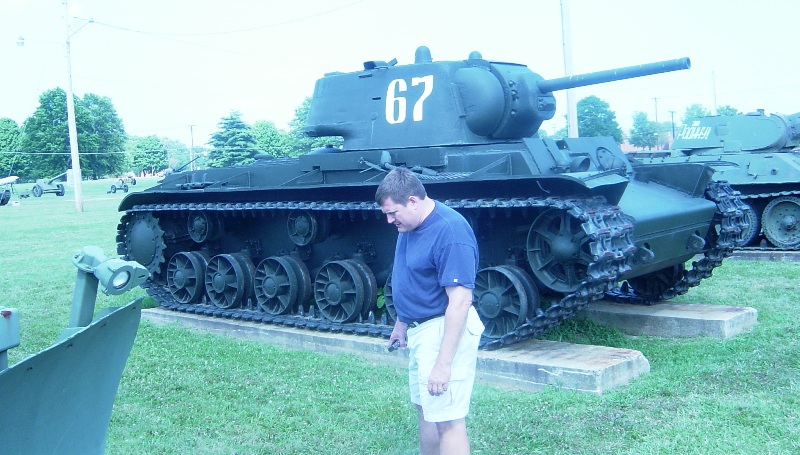 Even Sandy can't block a photo of a KV-1.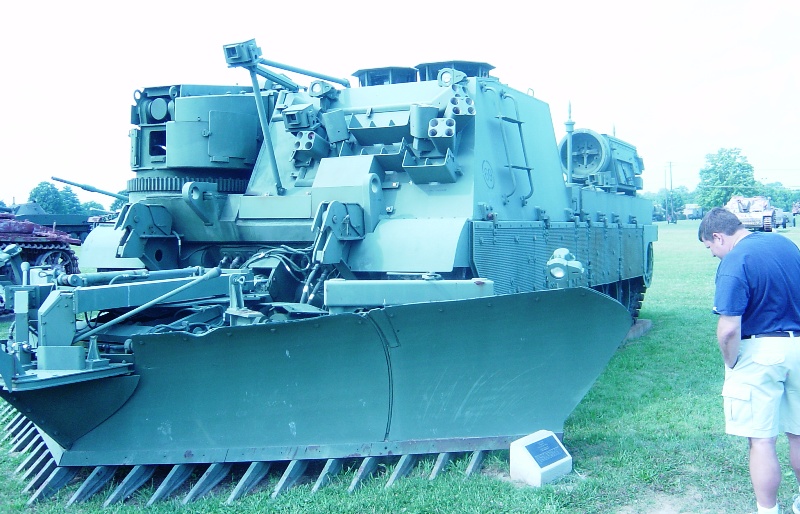 Some kind of modern mine clearing vehicle.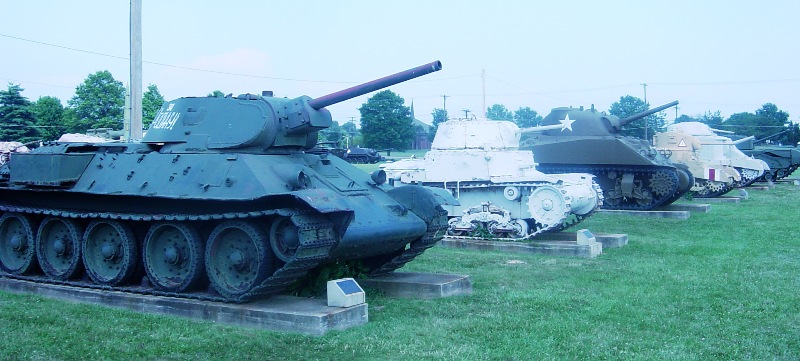 Soviet T-34, Italian M13/40, Sherman, Grant and Churchill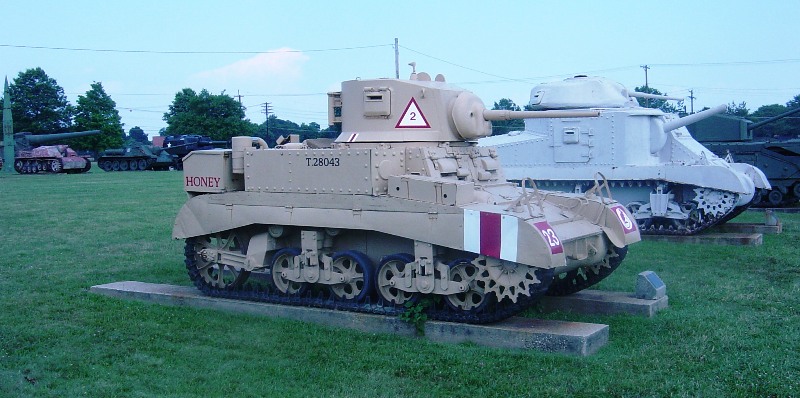 A Honey (Grant in the background)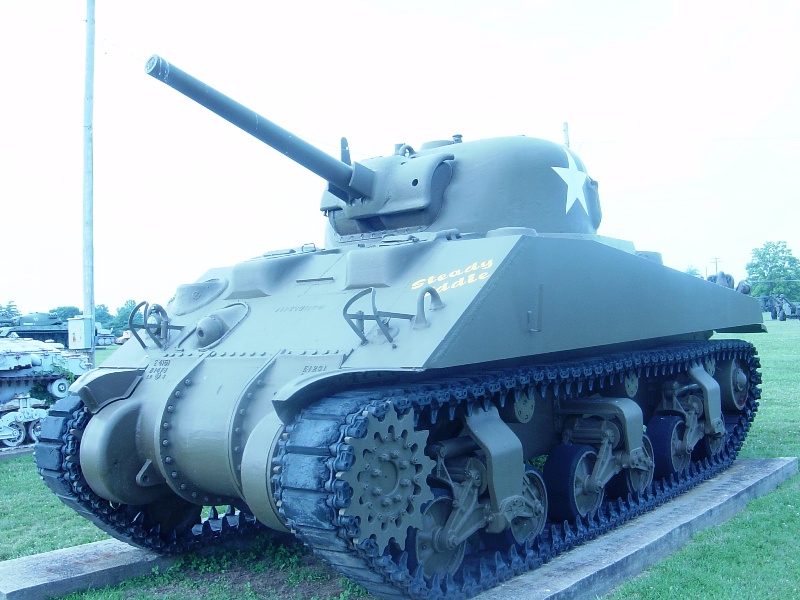 Sherman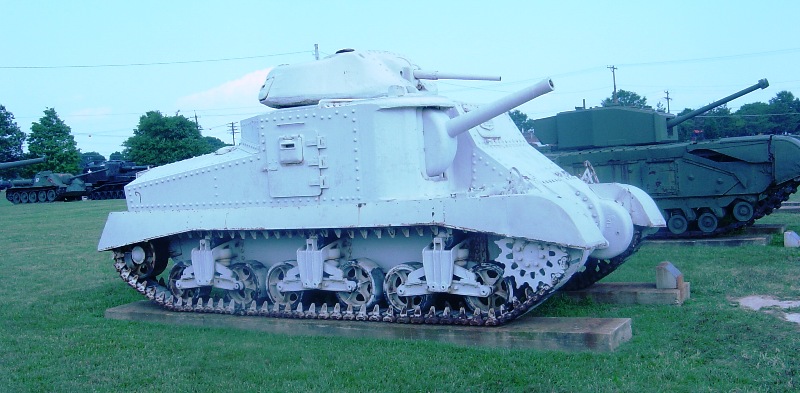 Here's the Grant - built for the British.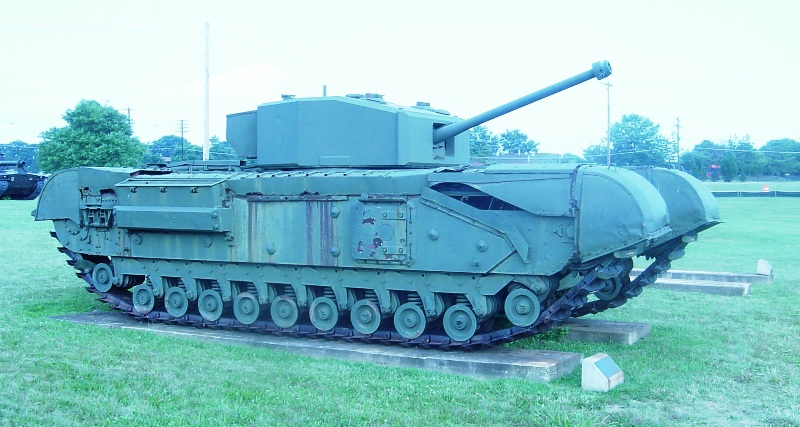 Churchill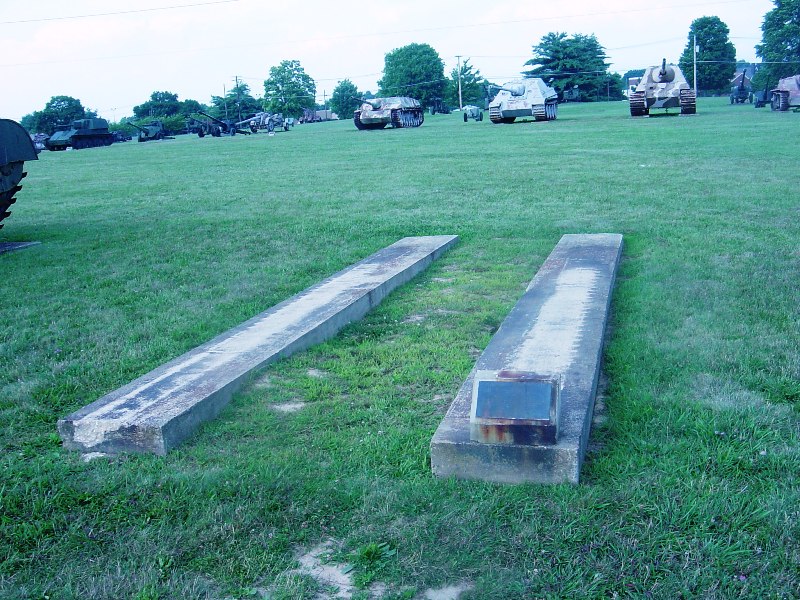 This was a Japanese tank. I had to take the photo, because they are so hard to find.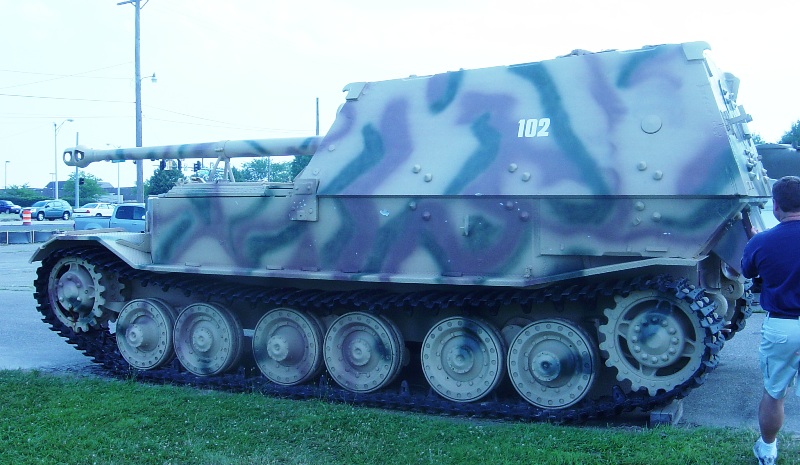 Elephant!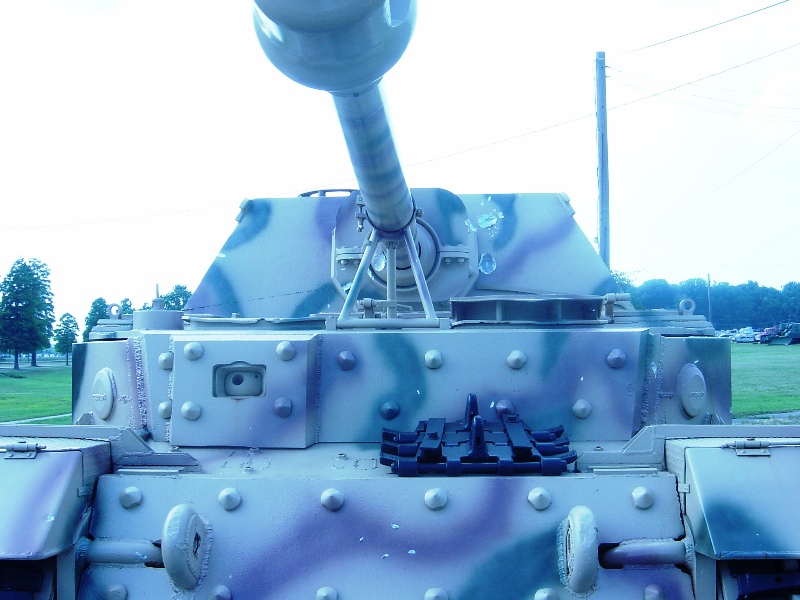 Look at the damage on the Elephant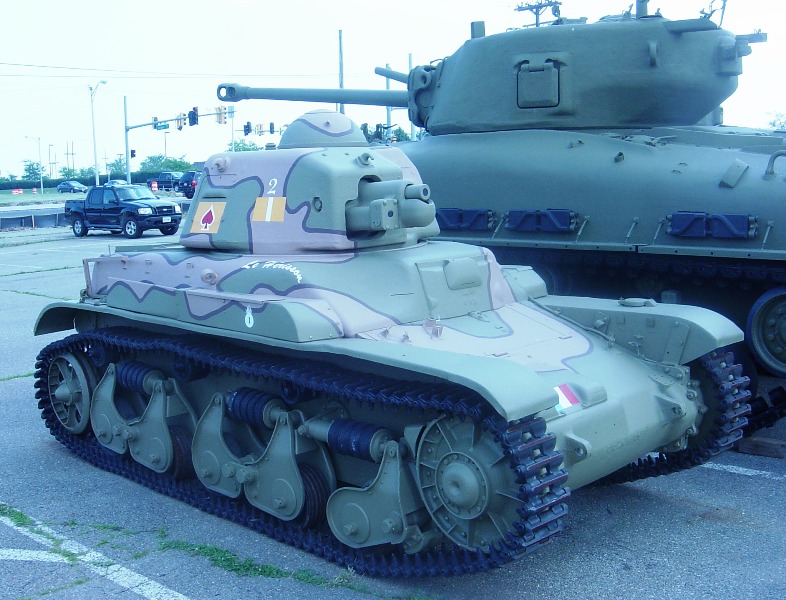 French R-35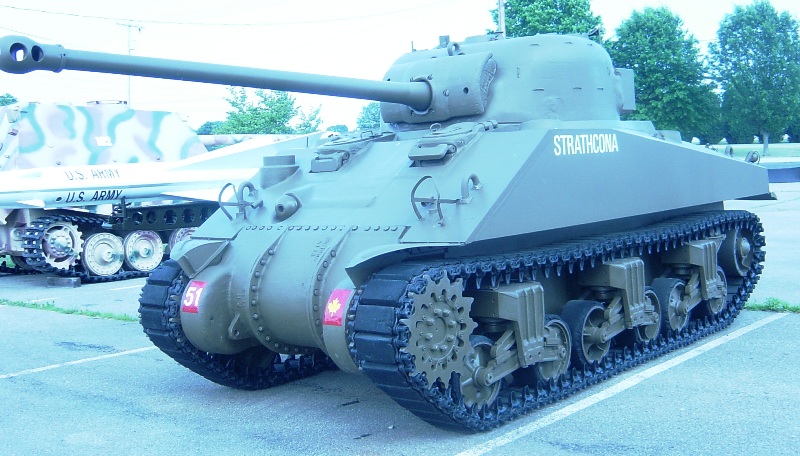 Sherman 76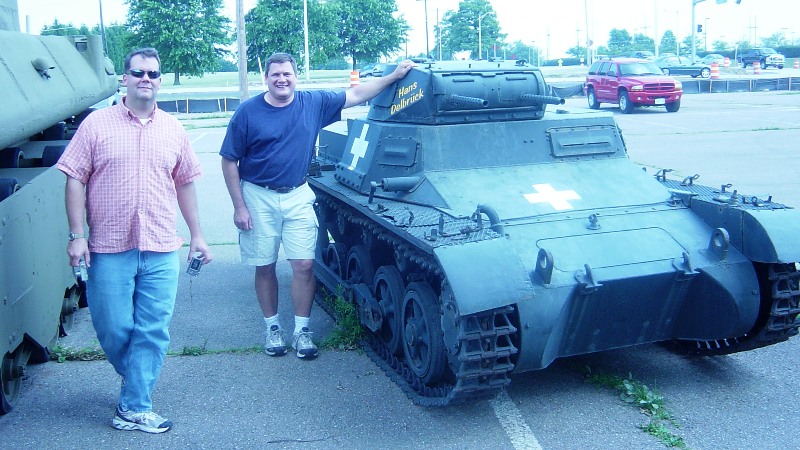 A baby panzer! Panzer PZI. How about that?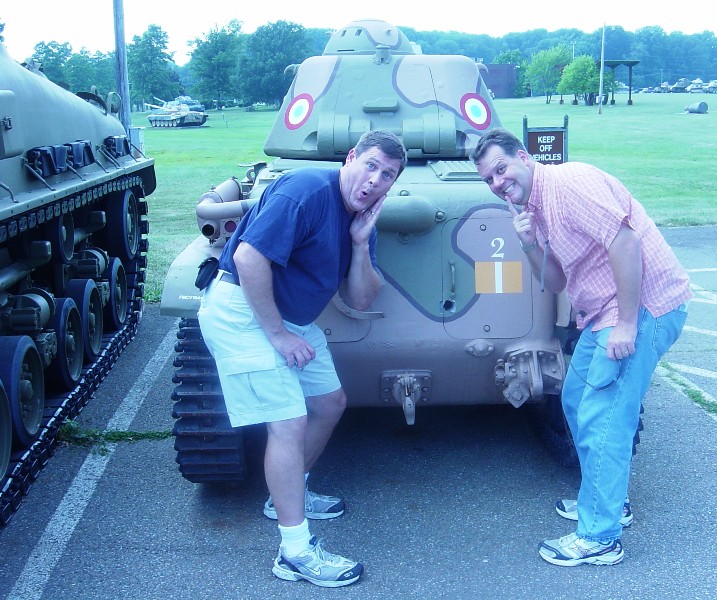 OH NO! What happened to the R-35?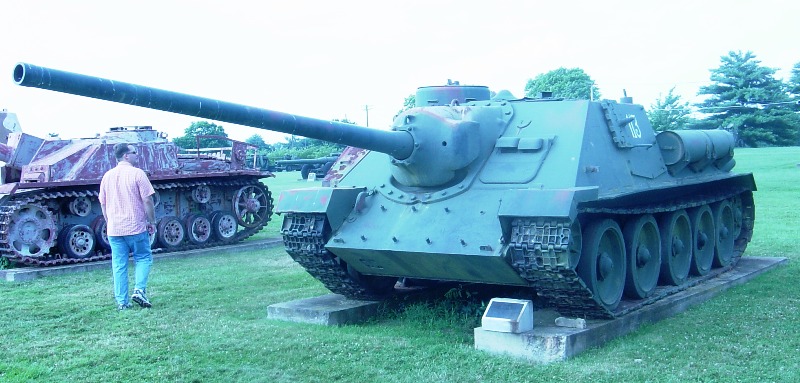 Soviet assault gun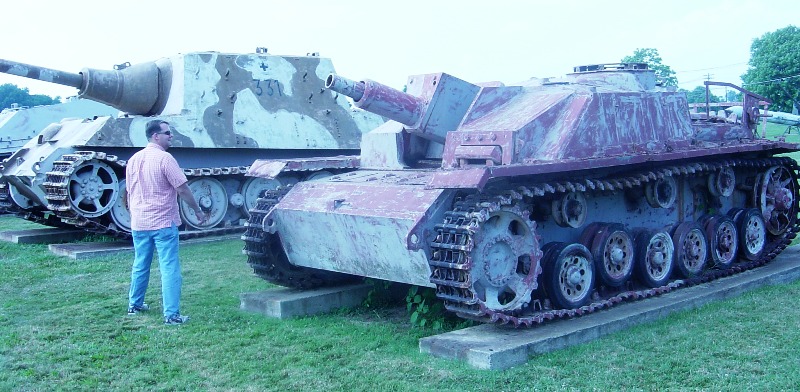 StugIII and a Jagdtiger...notice how the Rob's shirt gives him perfect camoflage...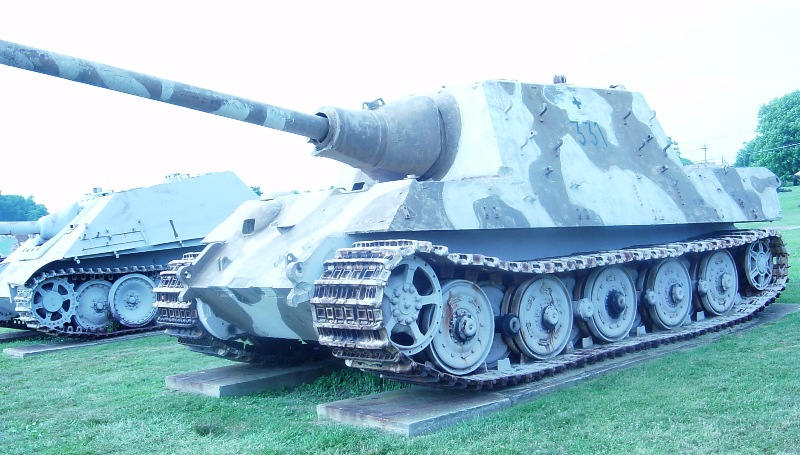 Here's the Jagdtiger.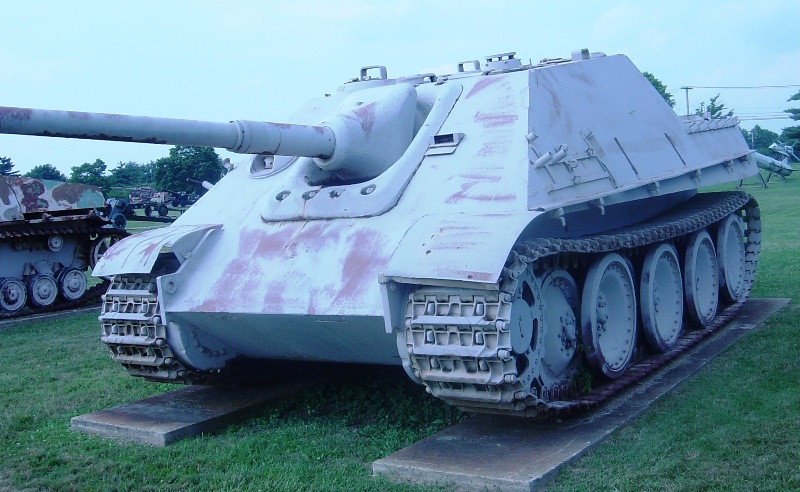 And a Jagdpanther.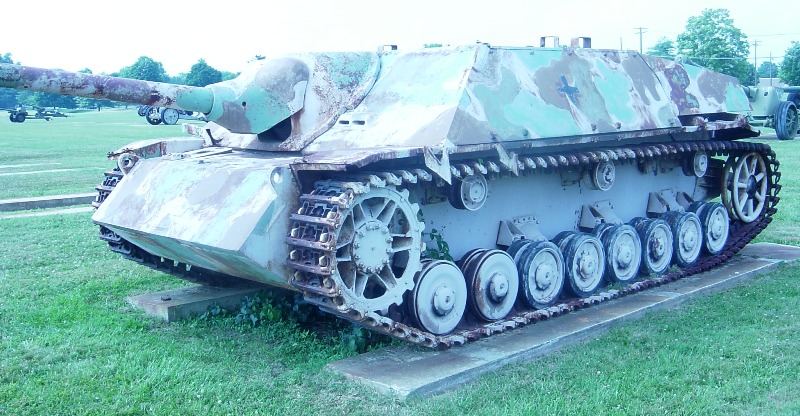 And a StugIV.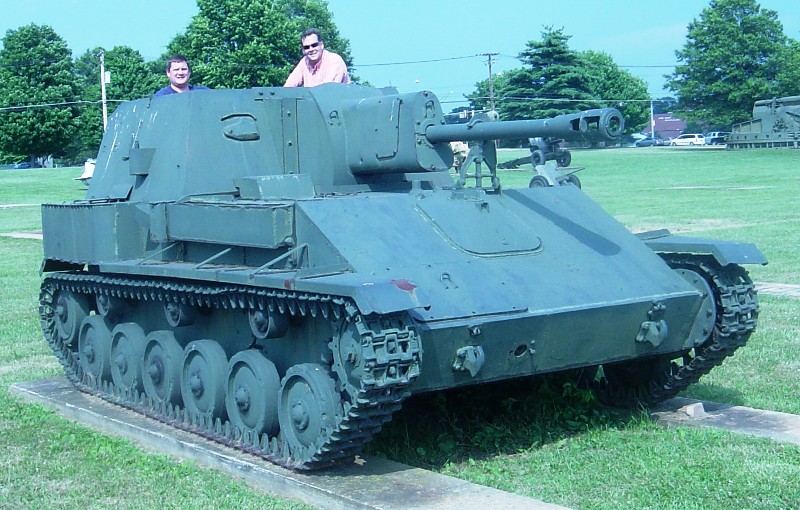 Soviet SU-76...the floor is completely rusted out, so Sandy and Rob stand on the sides.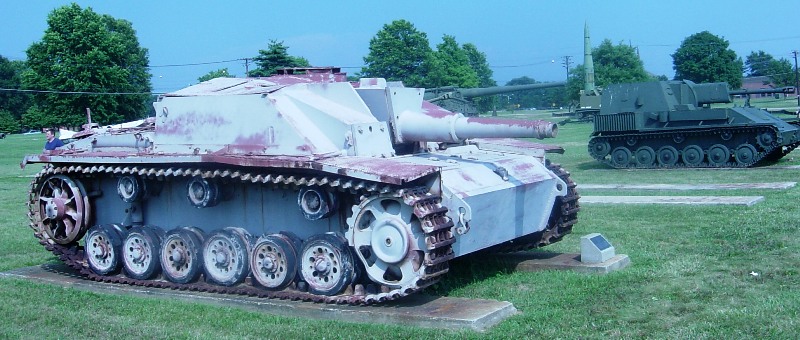 StugIII missing some barrel.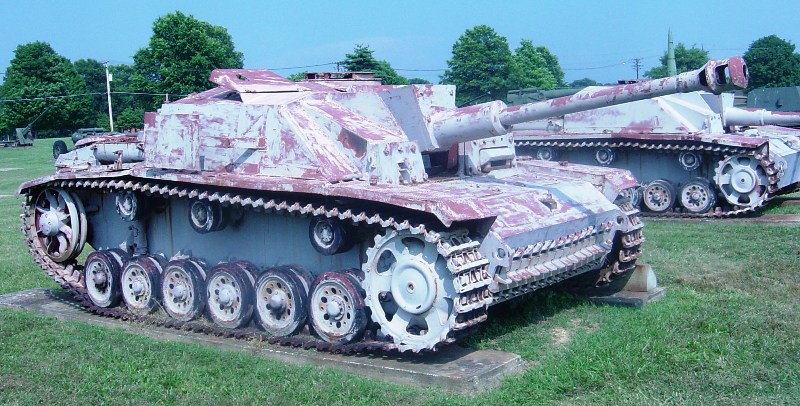 Another StugIII.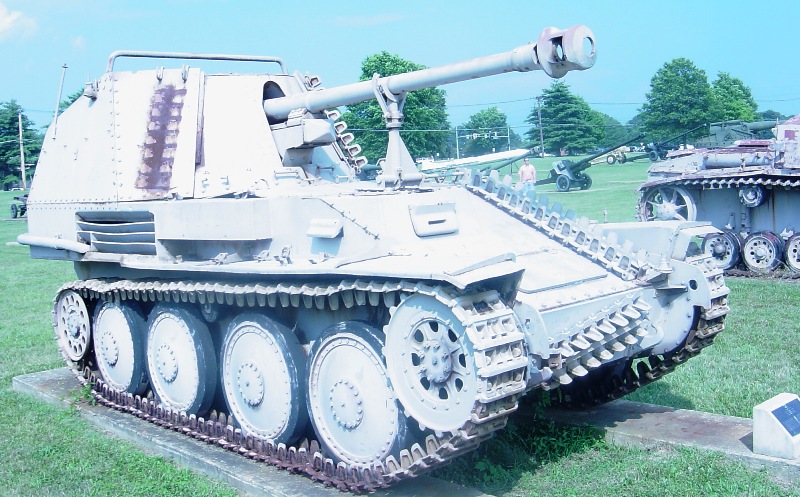 Marder III.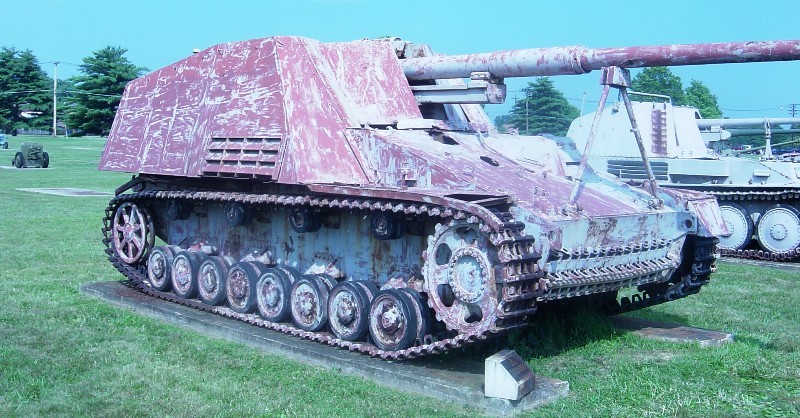 Nashhorn.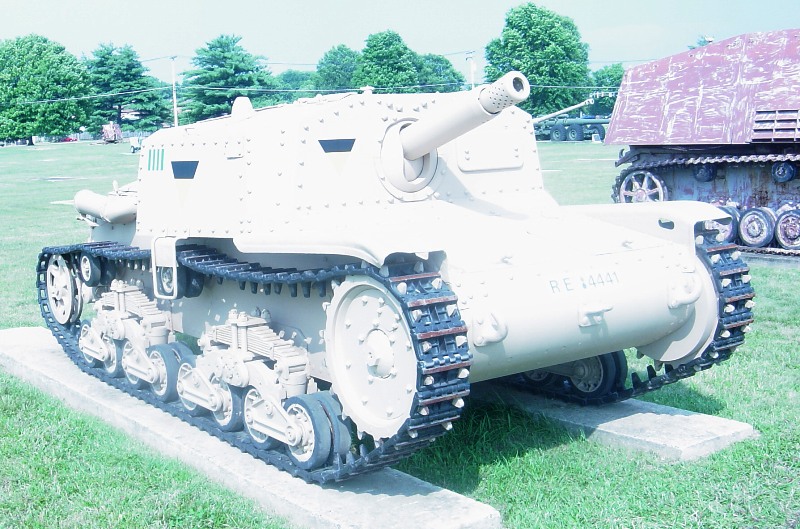 Italian Semovente M41 75/32.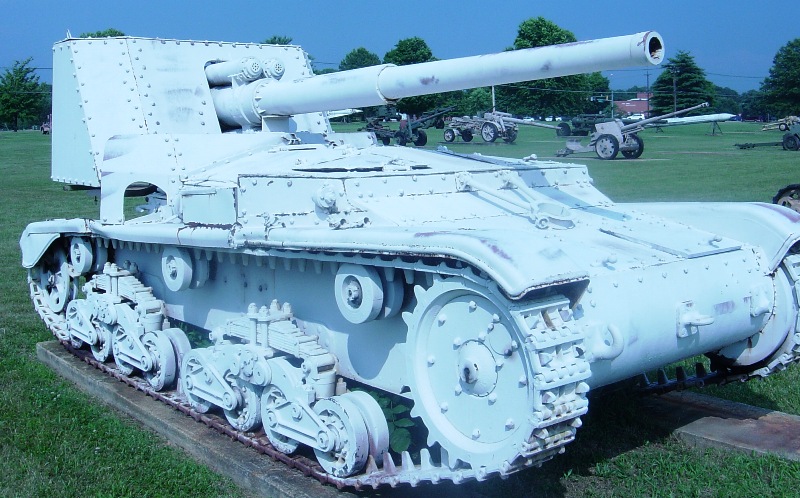 Italian Semovente M41 90/53. 24 were built to fight the Soviets,
but they fought in Sicily instead. This is the only one left.
(Don't they keep good care of it, rusting in the weather and all?)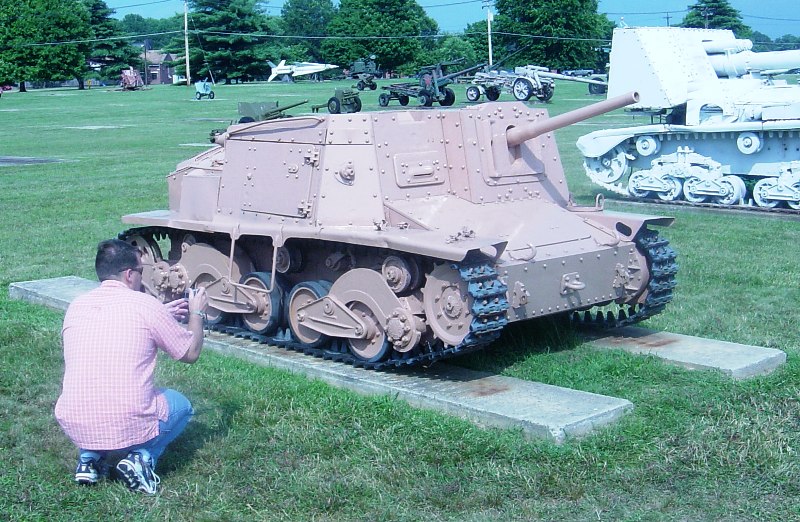 Italian Semovente 47/32.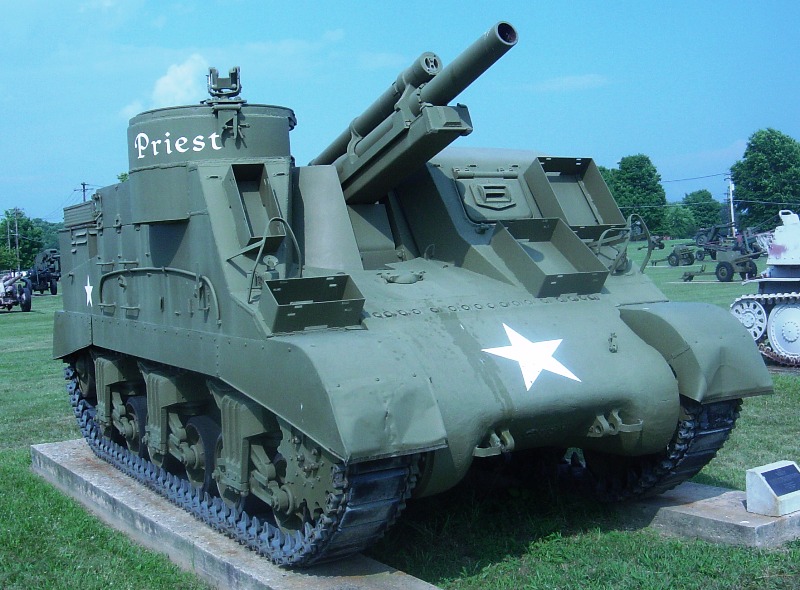 Priest.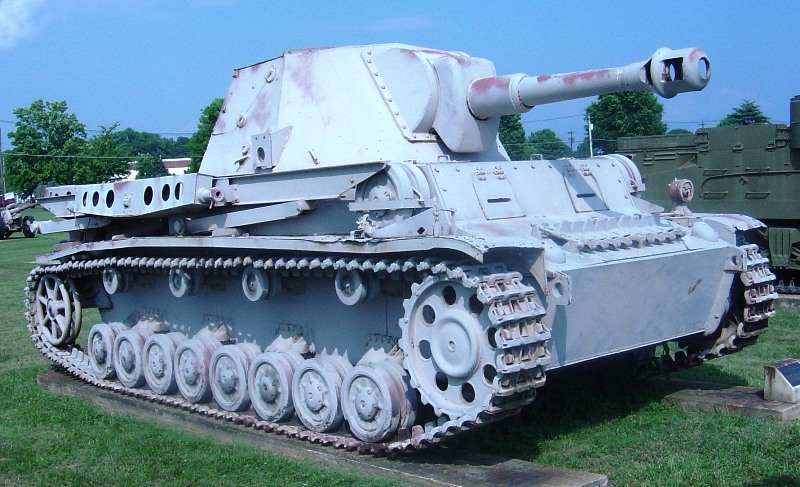 That's a goofy looking PzIV. I need to look this up.


Brumbar.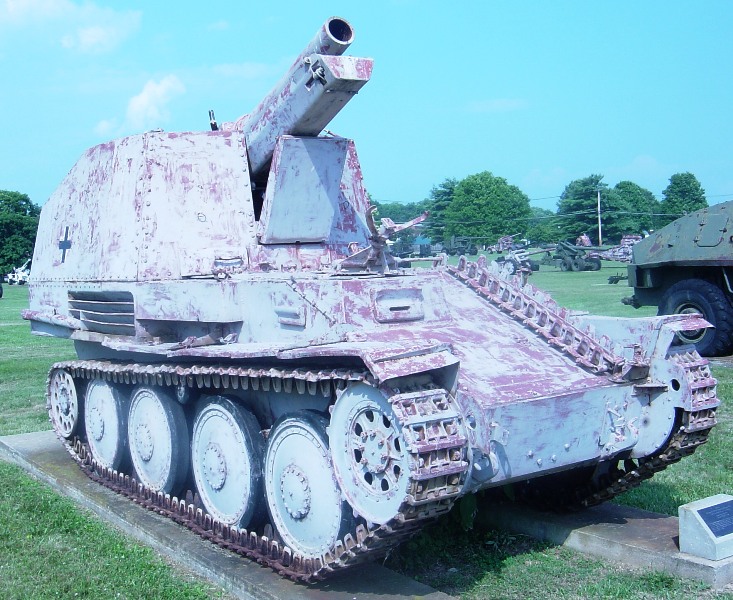 Wespe.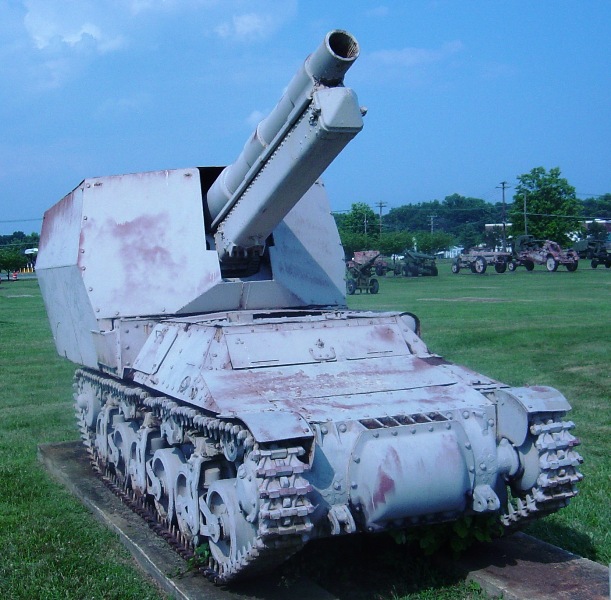 Lorraine Schlepper, self-propelled artillery
These were converted from French tanks and sent to the Afrika Korps
The French somehow managed to keep making spare parts for these...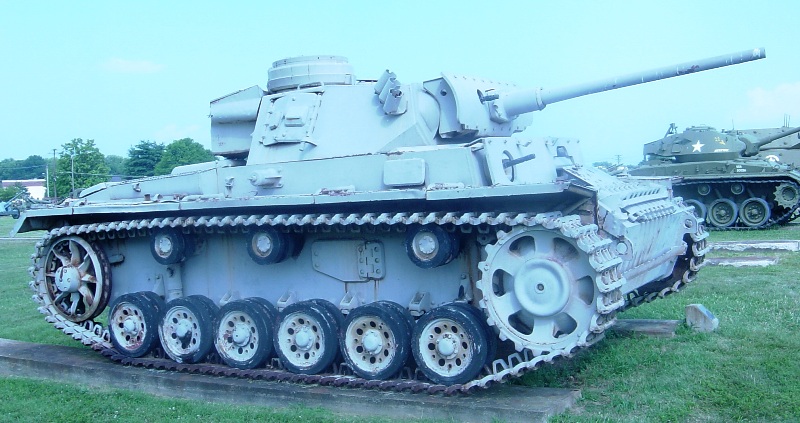 PZIIIL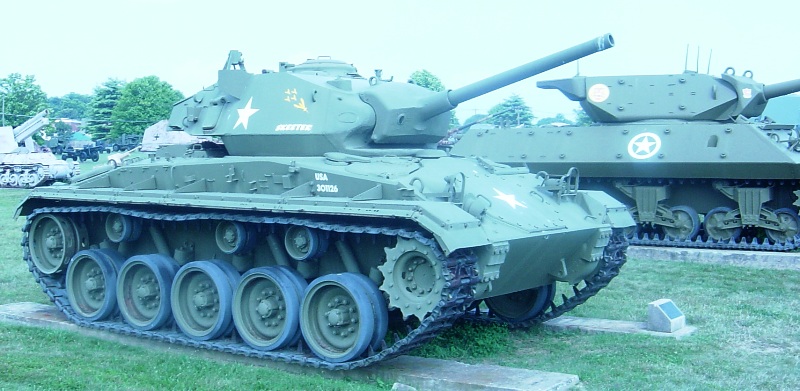 M24.


M10.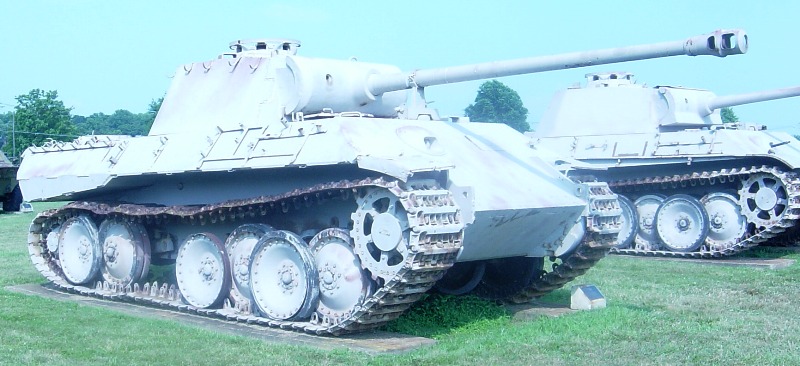 TWO PANTHERS (rusting in the rain...grrr).



Here are those Panthers again.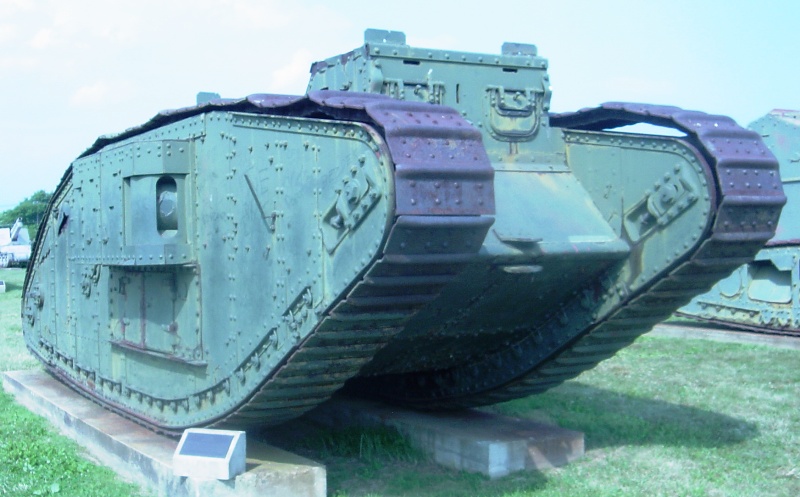 Mark IV "Female".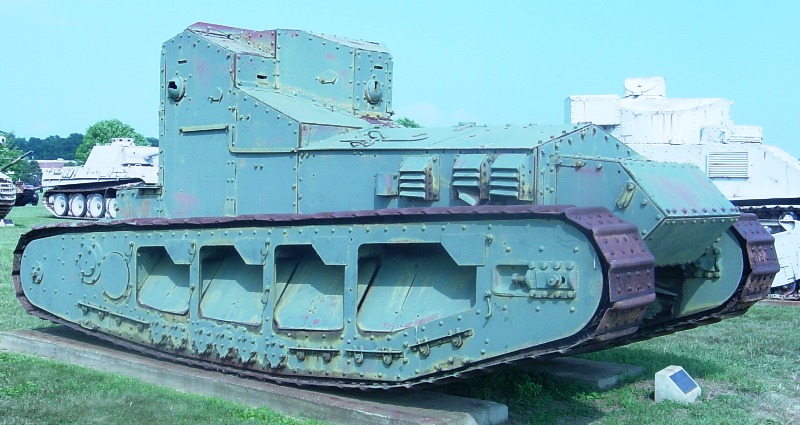 A Whippet!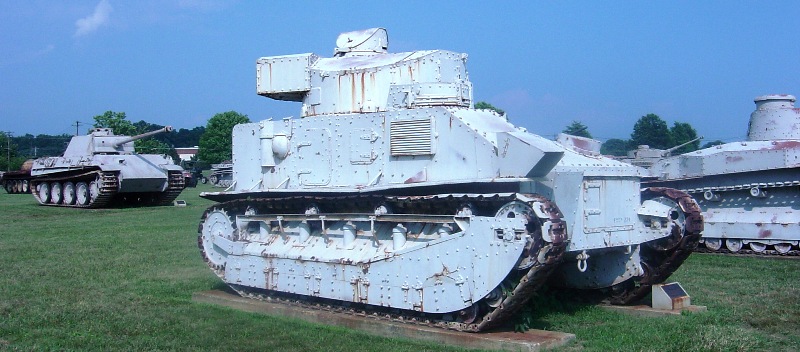 .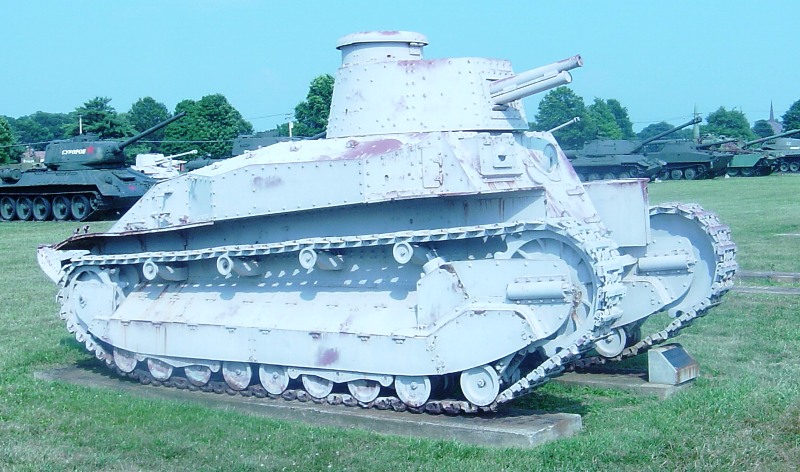 .



T-34/85s.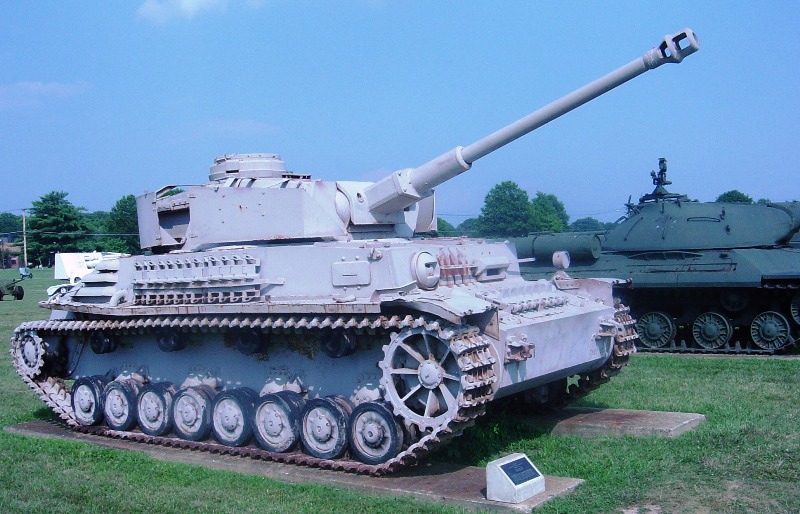 PzIV.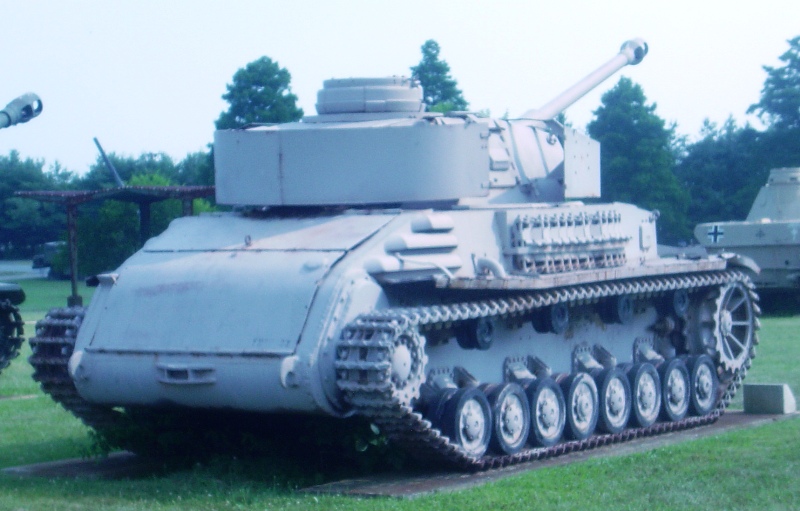 Rear view of the PzIV. It has an experimental transmission,
and was captured defending the factory where it was made.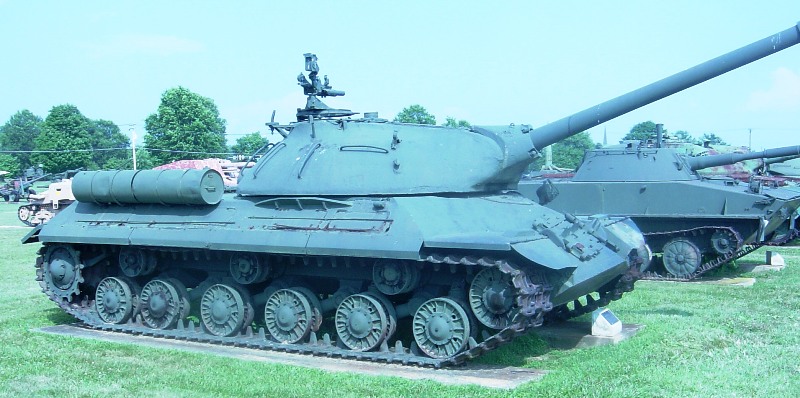 JS-2.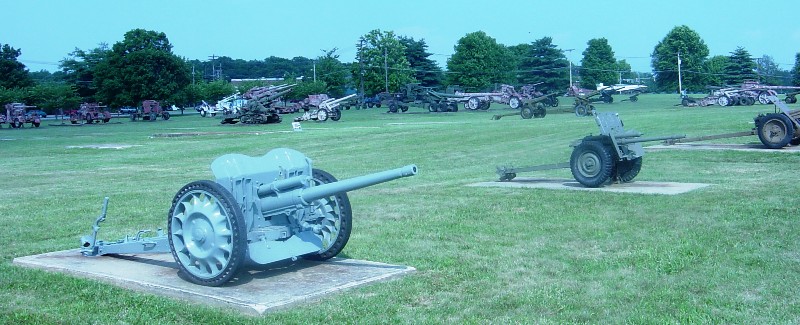 Guns.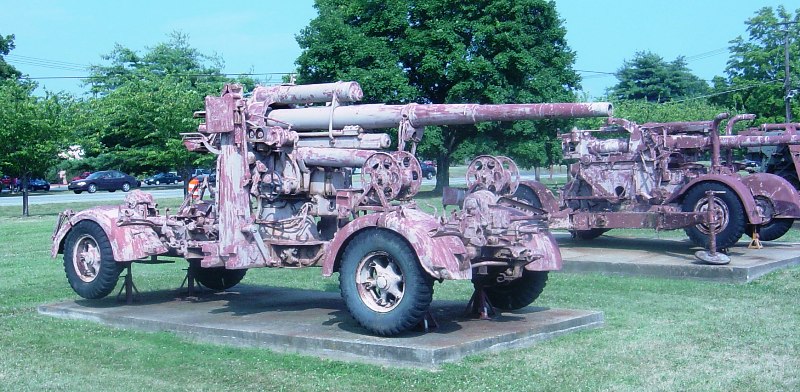 88s.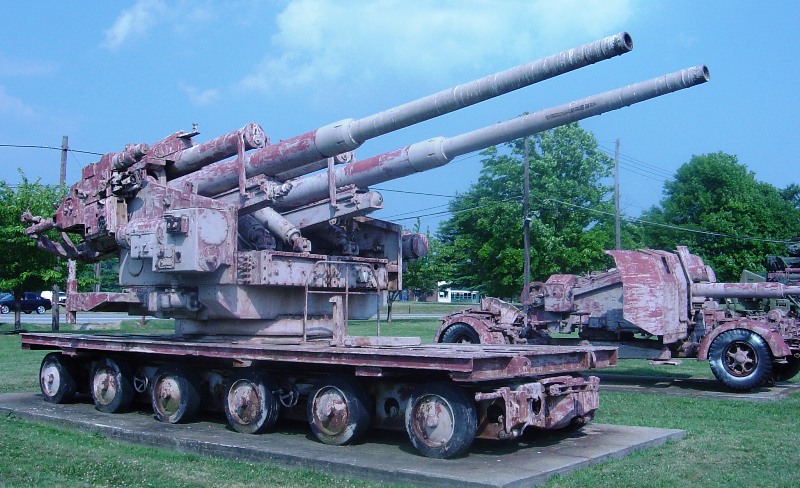 Guns.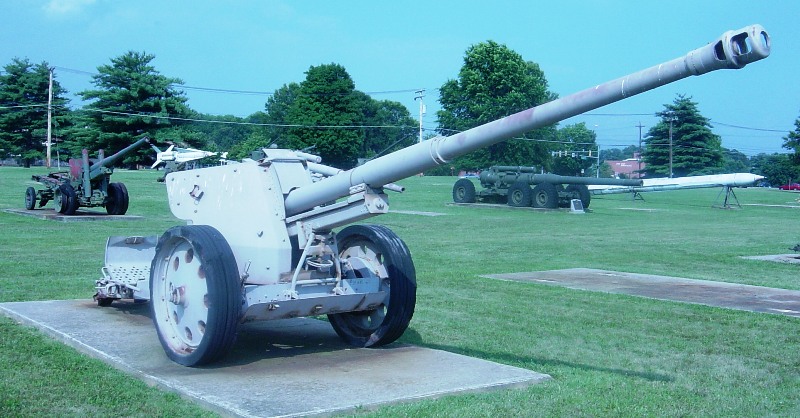 Pak43.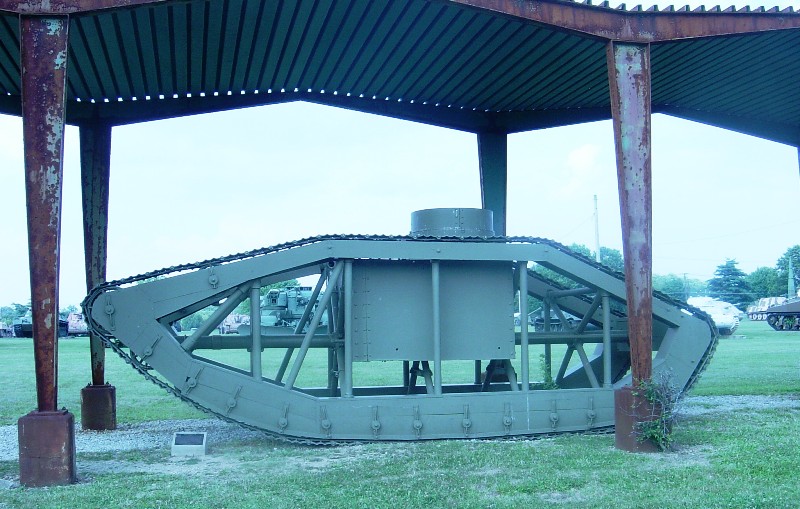 Yes, this is a tank. It has an armored box in the middle....



ANZIO ANNIE!

This is Leopold, the railgun used by the Germans at Anzio.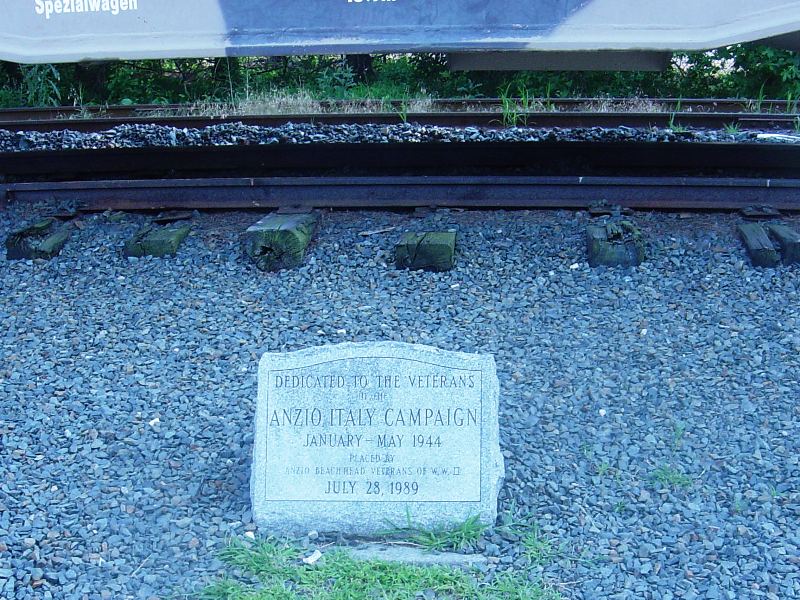 Plaque for Leopold dedication.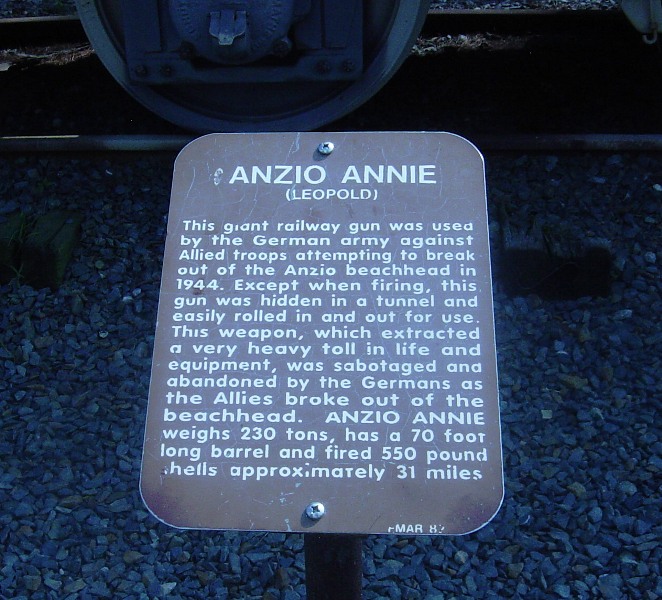 Description of the gun.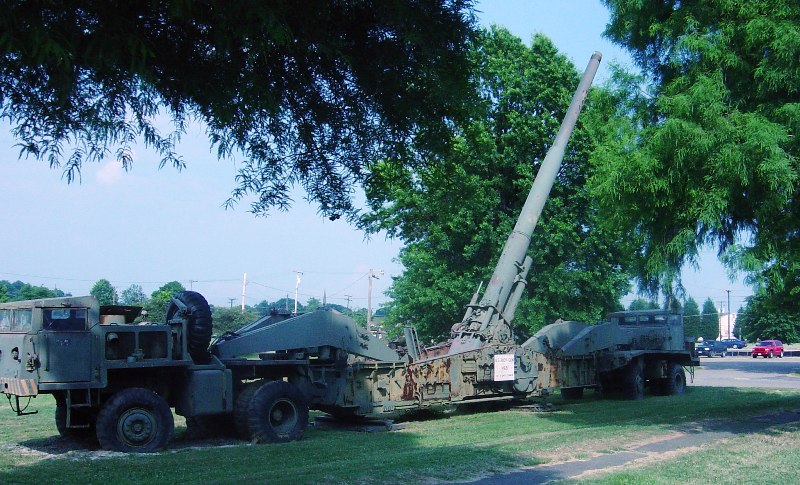 How about a NUCLEAR CANNON?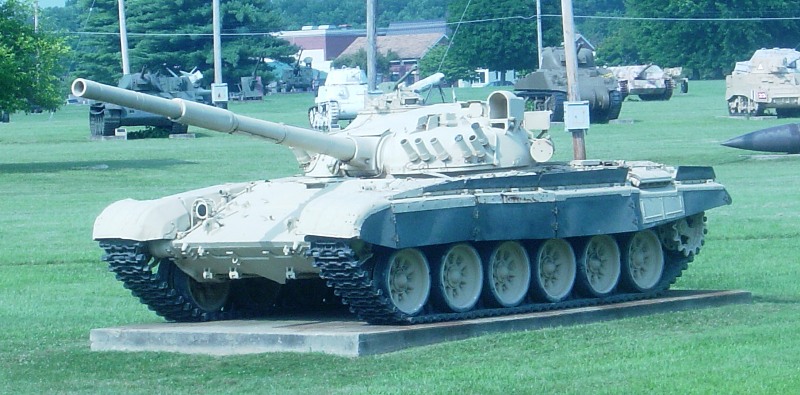 T-72.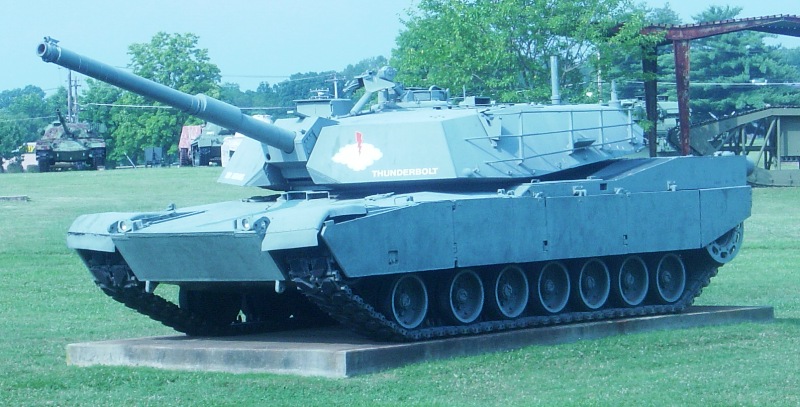 M1 Abrams.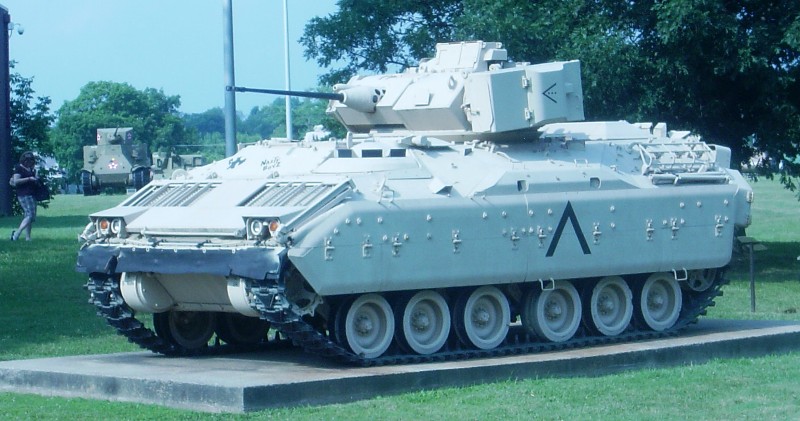 Bradley.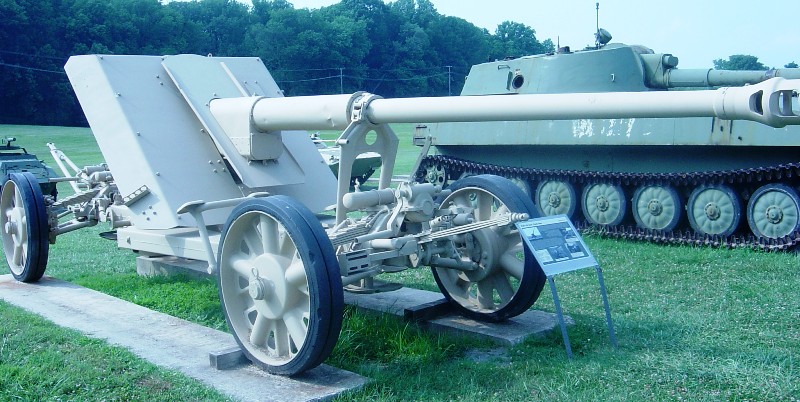 I have no idea what this is.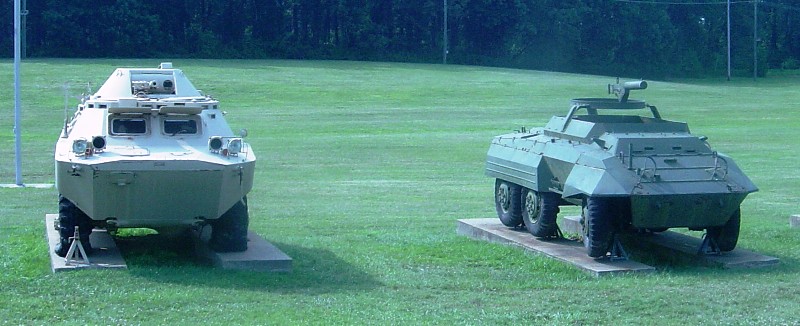 More stuff. Sorry, I was in a hurry.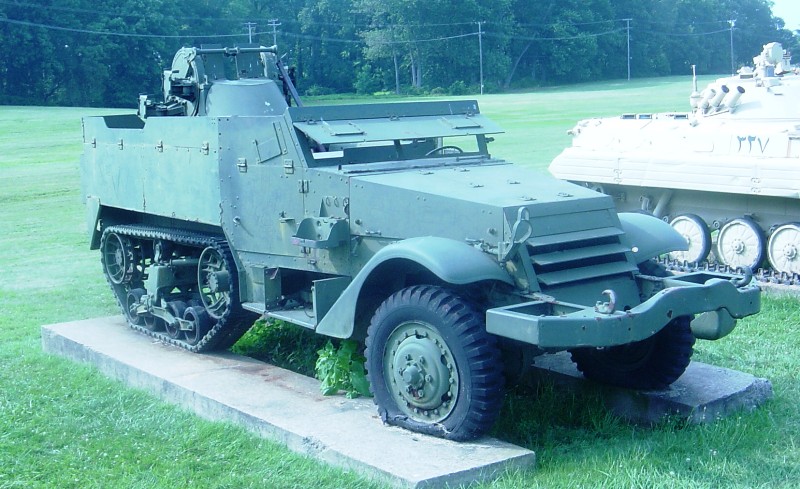 This is a halftrack with quad 50s in an AA mount.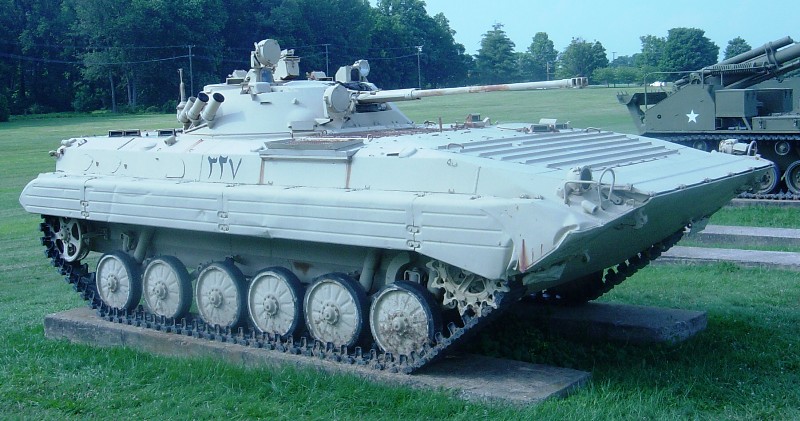 Soviet vehicle.


AA tanks.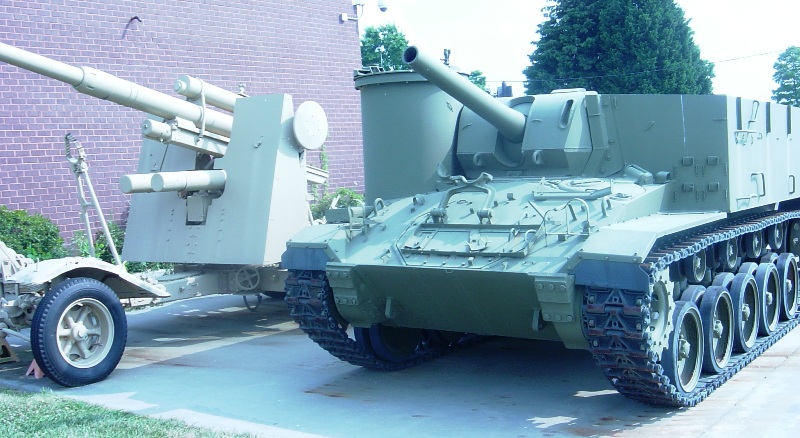 88 and sp gun.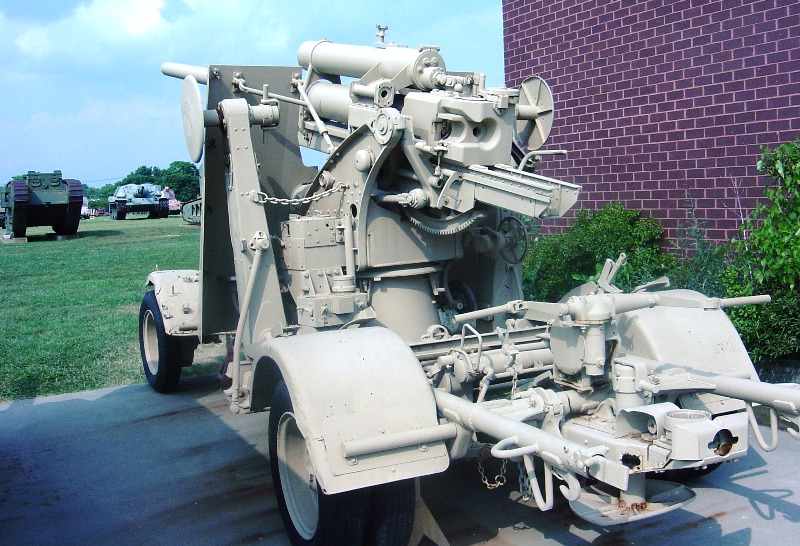 Guts of the 88.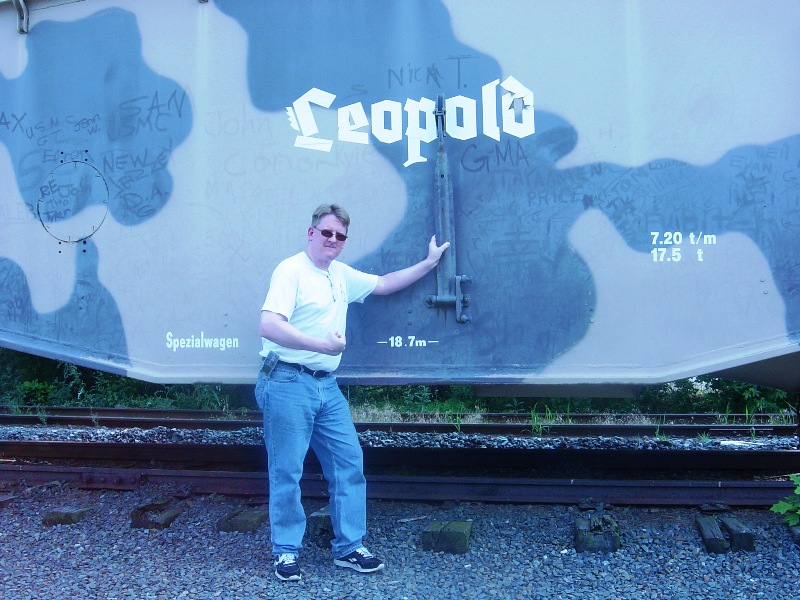 I would joke about the 'bigger gun', but this is obvious...


Back to the Historicon 2009 page
Back to Clay's Home Page