The lights are so strong, they washed out my camera when I got down to field level.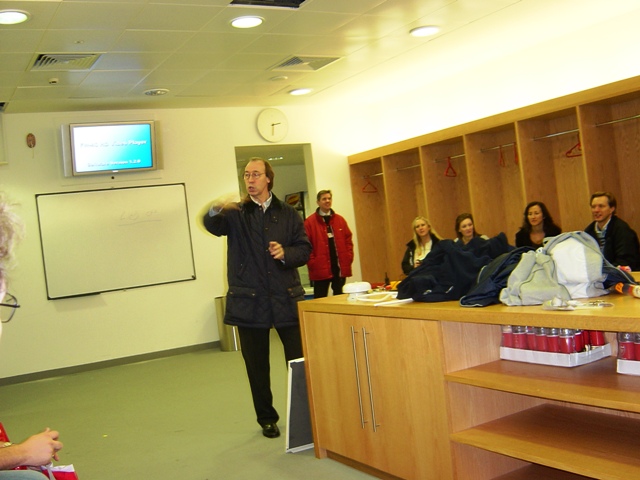 We even had a chance to visit the locker room and hear from Charlie what it's like in there.


2009 trip to Emirates to see them play
Arsenal vs. Rangers, Aug 2, 2009.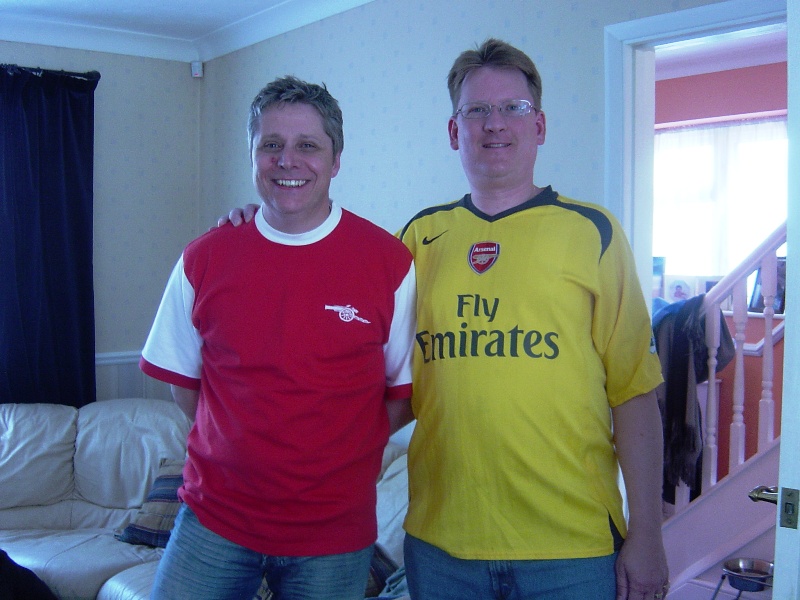 Steve and I are dressed for the game.
I wear the 'Away Team' colors because I'm pretty far away from The Emirates.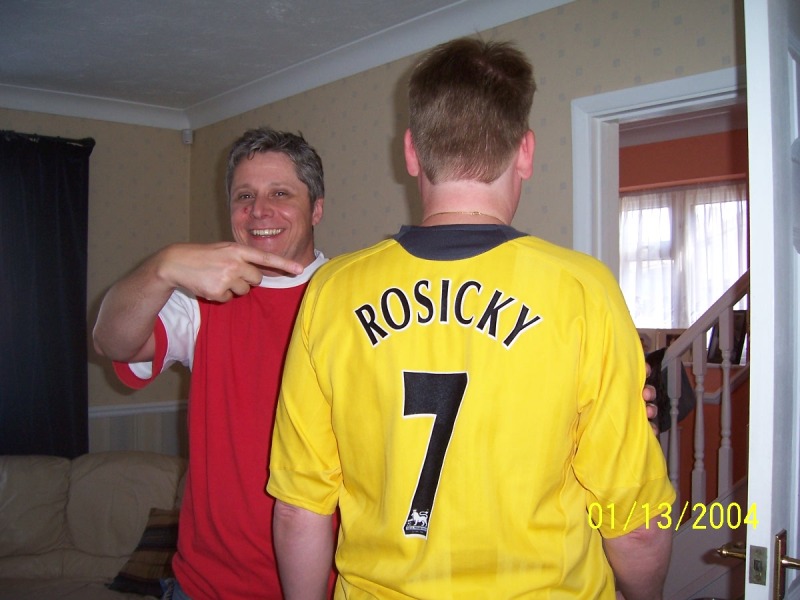 Rosicky....he was injured after I bought this jersey.
Steve wants me to get a Bendtner shirt! (because he's crap)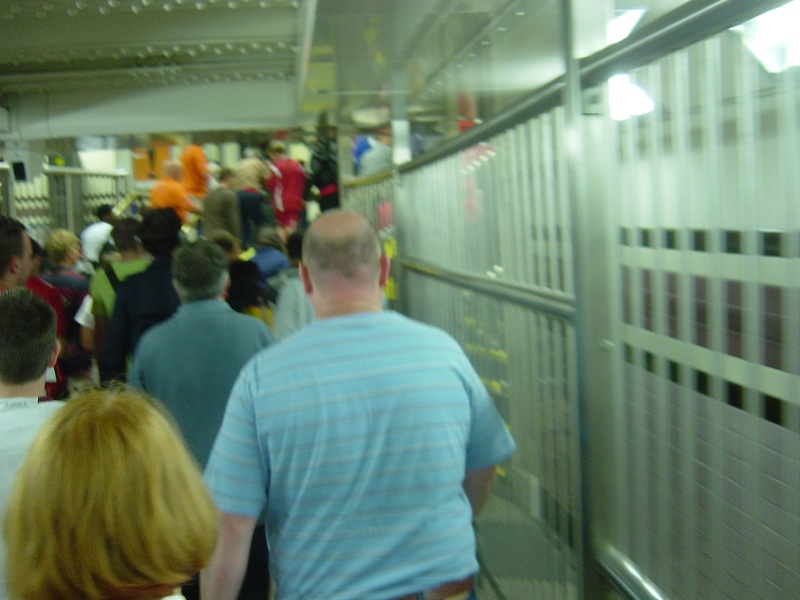 They have to build a barrier in the Underground tunnel for traffic to be able to come the other way.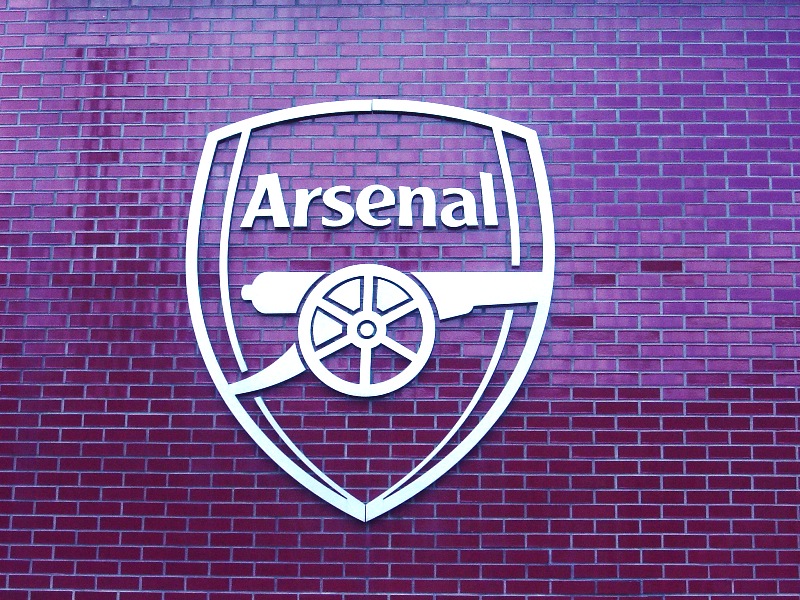 "And it's Arsenal,
Arsenal FC,
We're by far the greatest team,
The world has ever seen...."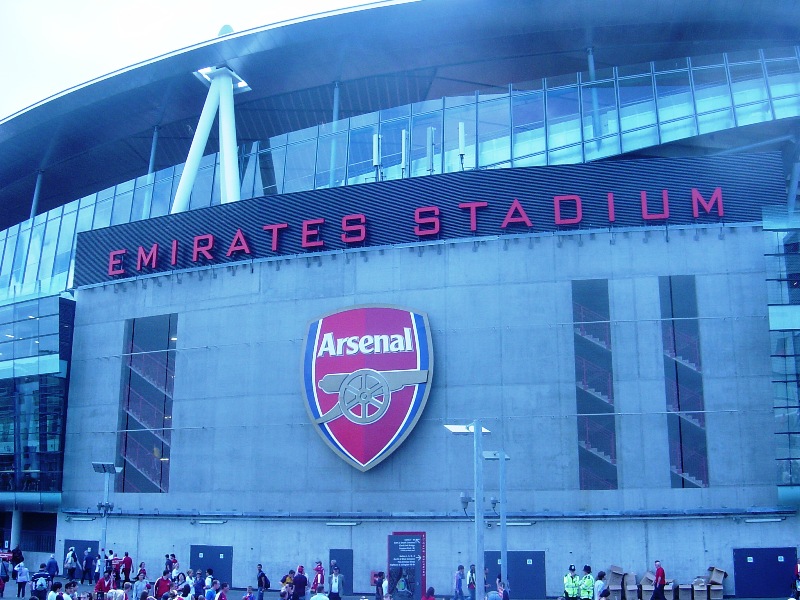 Emirates Stadium. Jerry Jones WISHES he gets an atmosphere like this place.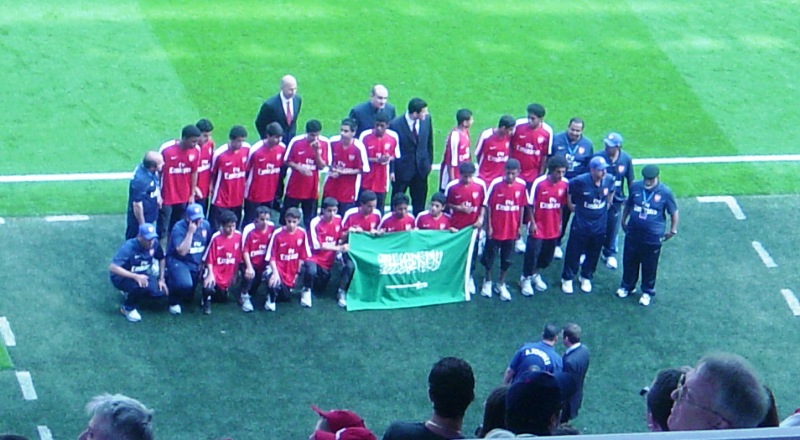 Young Gunners - the future. No buying players like Chelsea.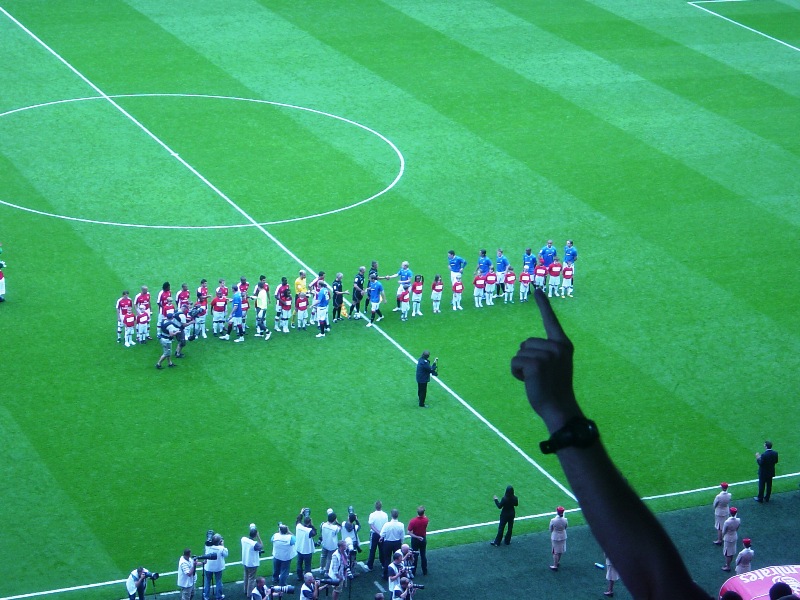 The Arsenal and Rangers (Scottish Premier League champions).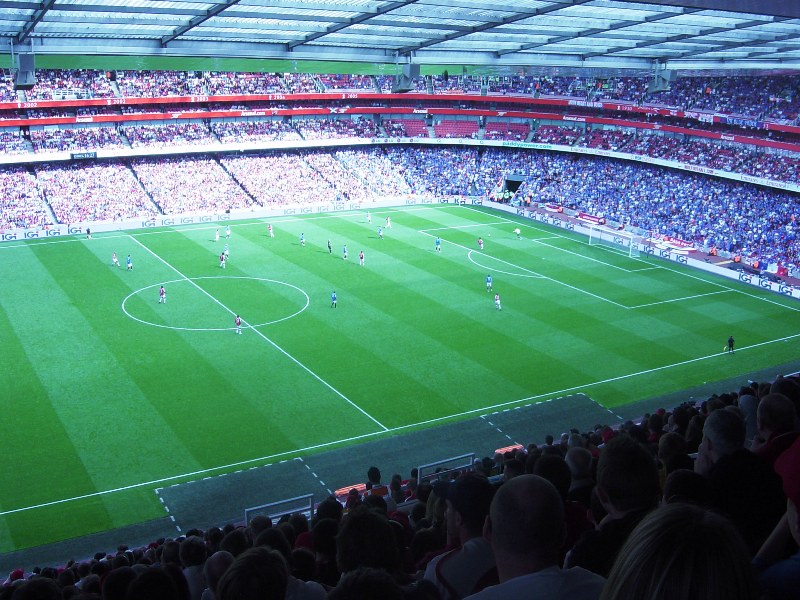 Action is under way.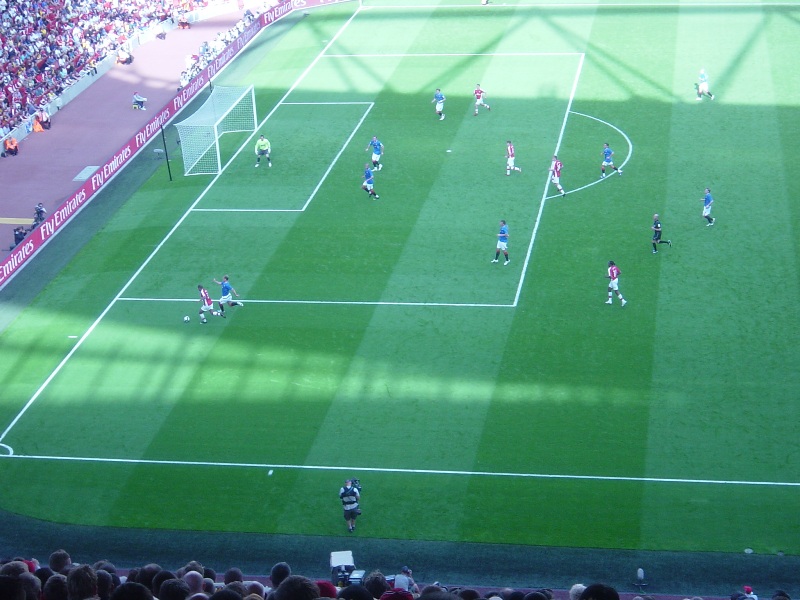 Arsenal attacking.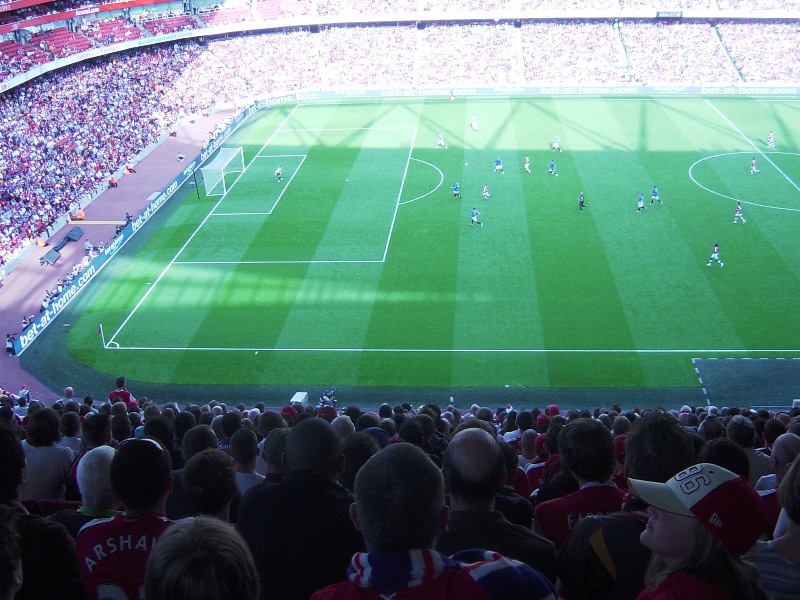 They play a lot in the other team's side of the pitch.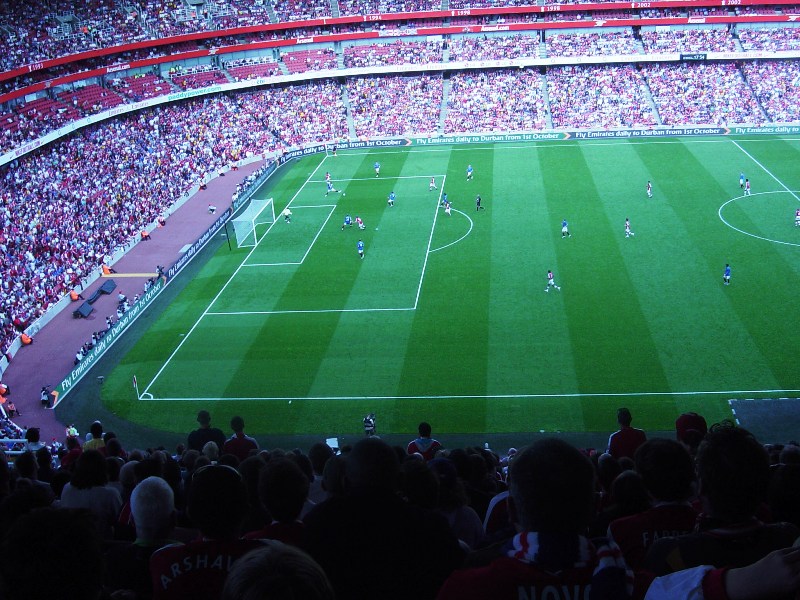 Pass into the box!

Watch them score...(Click to watch)
This is a bit difficult to follow...
Basically, I was filming the Rangers' fans yelling and jumping up and down in their end of the field.
The Arsenal fans are doing the wave and when it gets to the Rangers' end of the field
the wave stops and the Arsenal fans boo. Then we see a goal by Jack Wilshere! (His second goal)
Here is a YouTube video of his two goals in the game...two 18 year olds passing to a 17 year old!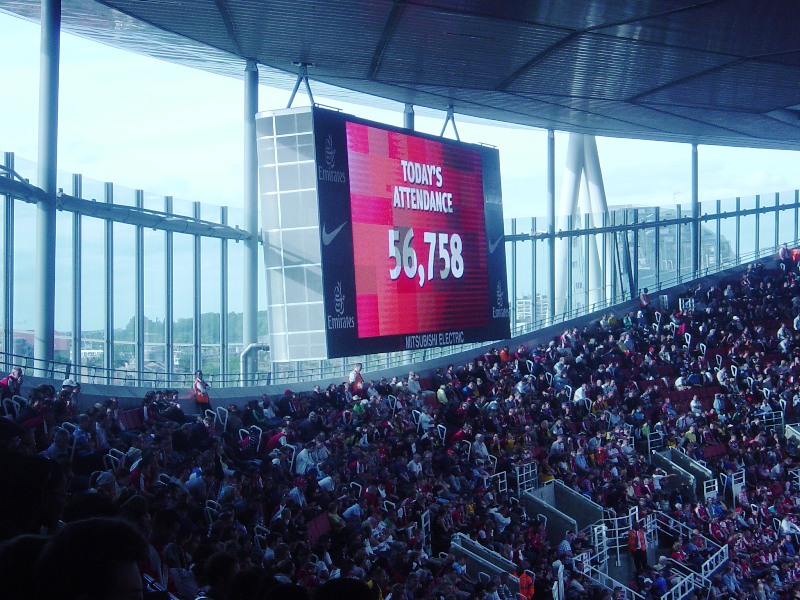 The stadium holds 60,000...almost sold out (for a non-EPL game).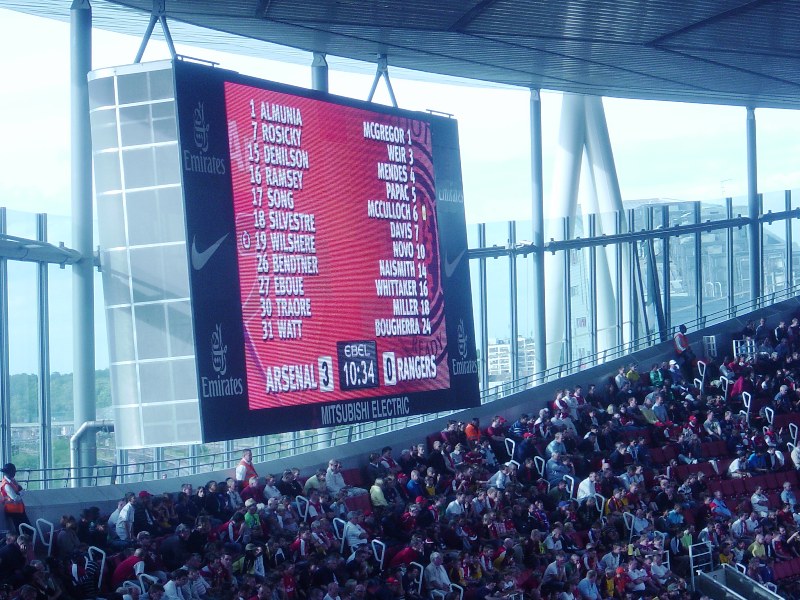 Rosters and score.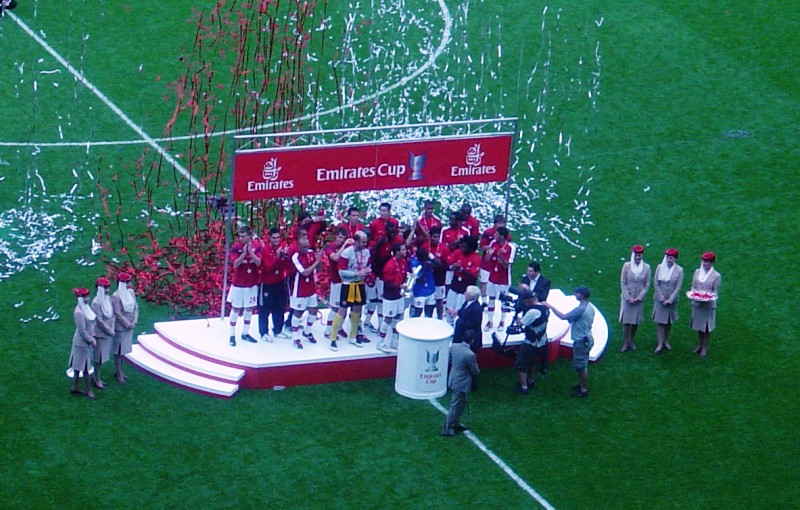 The Arsenal wins the trophy!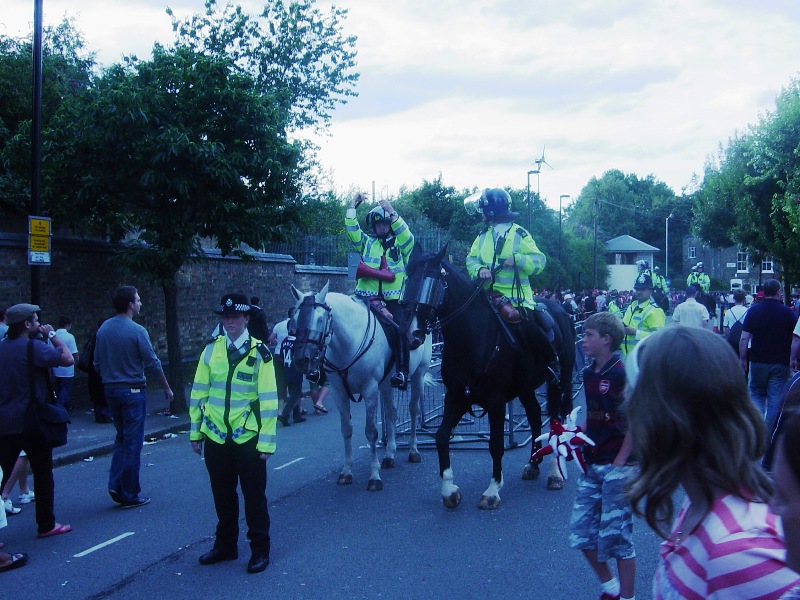 Mounted police outside the stadium.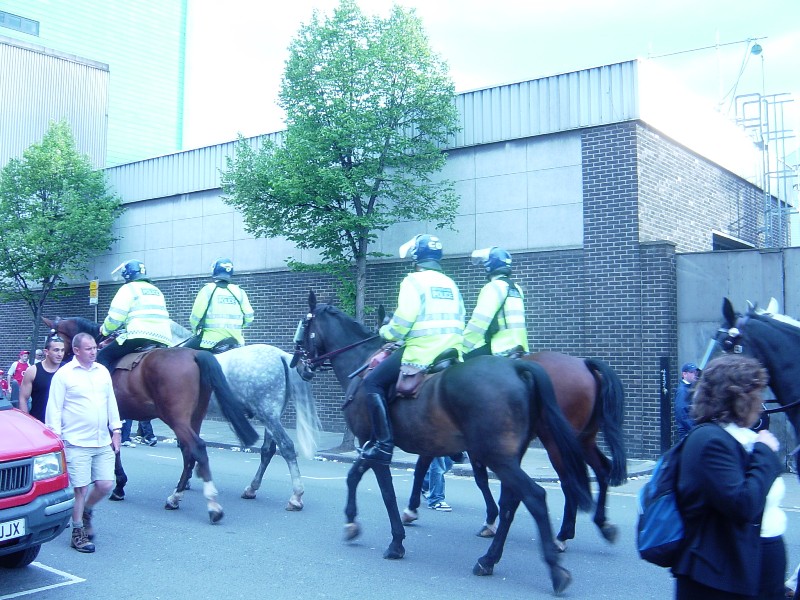 You don't see this at too many events in the U.S.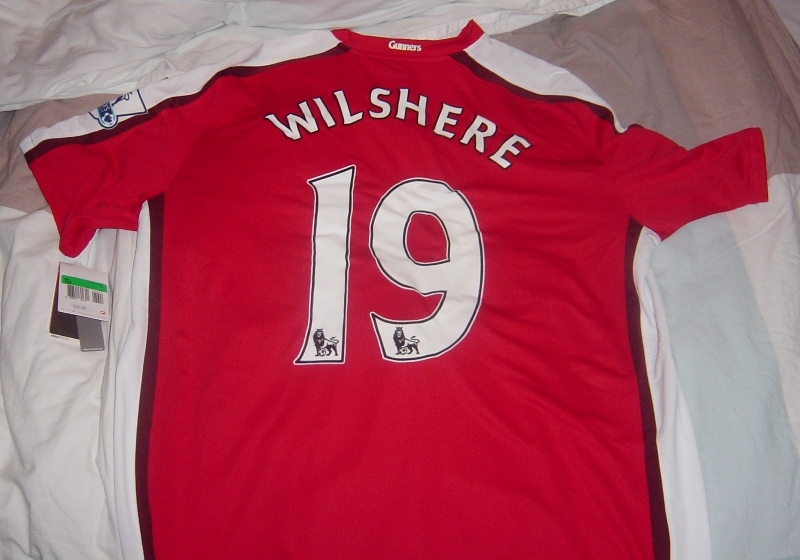 My new jersey...see his skills here...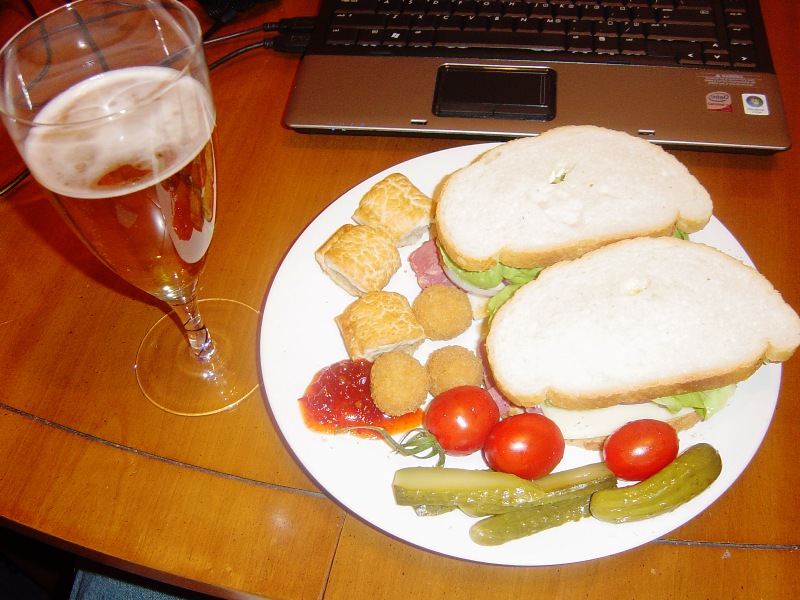 Beer and sarnies after the game.