Games Workshop has a habit of putting a bullet in the head of every one of my Fantasy Battles
armies - it's always just a matter of time. With my Chaos army useless, I thought I'd build
a new army based around magic. I went with High Elves, and though the models look good,
it doesn't really suit my style. I finally finished them in June, 2008 after about a year.

07/10/2010 WHFB tourney at Area 51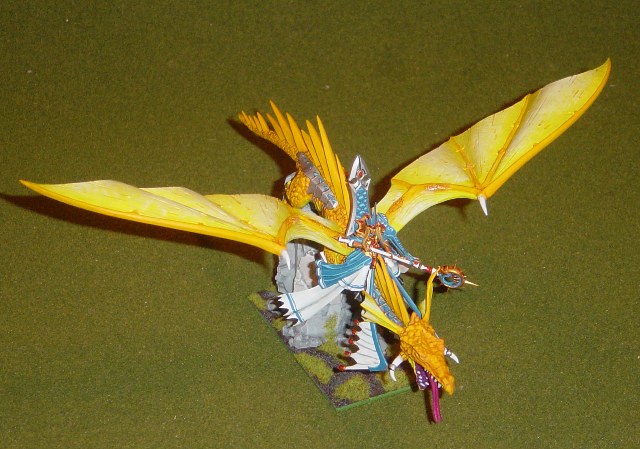 Dragon Mage!
My two favorite things in WHFB....a Dragon and a Fire Mage!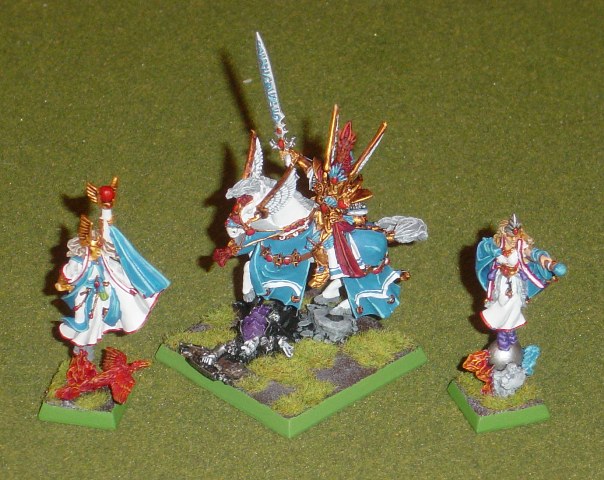 Tyrion, and two more mages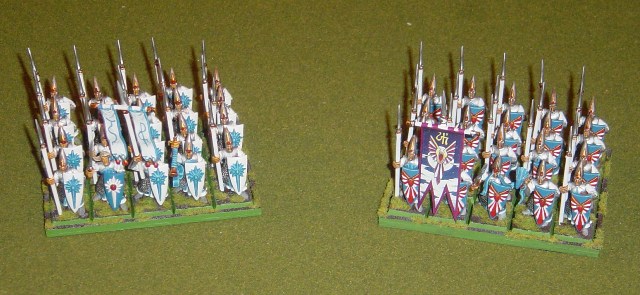 Spearmen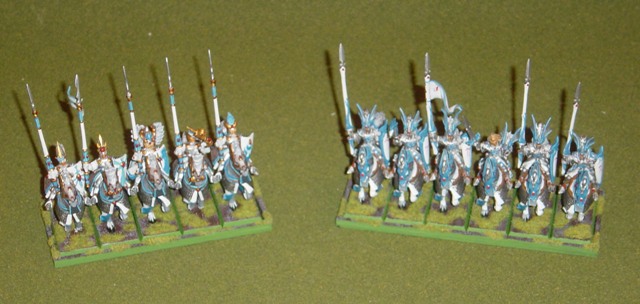 Silver Helms and Dragon Princes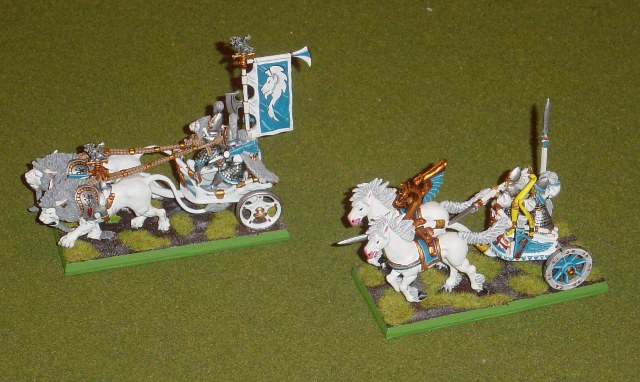 Two chariots, including one with LIONS!


Archers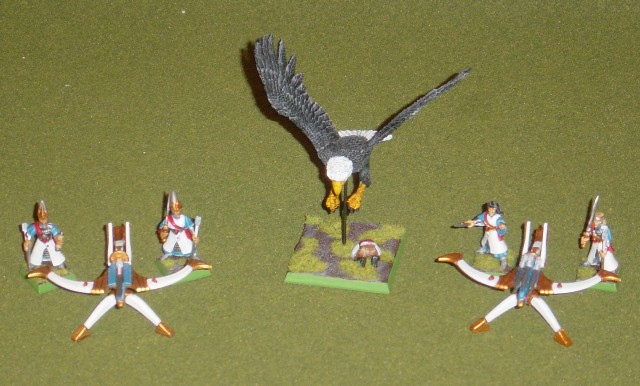 Artillery and a Bald Eagle, modeled after one I saw in a zoo.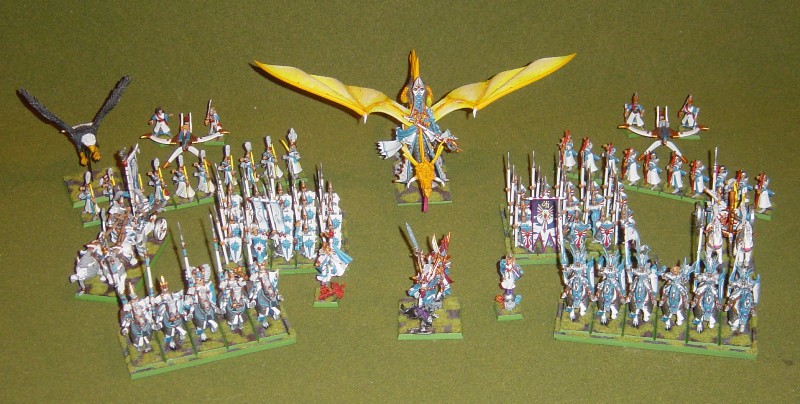 2500 points of High Elves


Reference shot, to sell the extras...


Back to WHFB page
Back to Clay's Home Page